April 2019
A record 389 educators from around the world registered for the AAVMC's 2019 Annual Conference and Iverson Bell Symposium in Washington, D.C. March 8-10. Themed "The Science of Building Effective Teams," the meeting focused on strategies for building diverse and inclusive teams in work environments.
Registrants from all over the world explored the subject through dozens of expert presentations, workshops and other gatherings. They heard from colleagues at other AAVMC institutions that have pioneered effective strategies and programs. They also heard from respected experts like social scientist and author Dr. Scott E. Page, NIH scientist Dr. Kara L. Hall and Inside Higher Ed Editor Scott Jascik.
Page challenged the group to "see diversity as improving the profession… and then act to make it so" during in his presentation. The acclaimed University of Michigan professor cited evidence which demonstrates that diversity in groups improves performance in addressing complex tasks because diverse group members think differently and think "harder." Smaller teams "disrupt," in the sense of creative and inventive change, and larger teams develop change, he said.
Hall, who is considered a leading expert in the science of "Team Science," said building and sustaining diverse scientific teams is a necessary step toward solving complex problems. She stressed the importance of coordination in managing and facilitating collaboration, which is complicated by interpersonal, intersectional, technological, organizational and societal/political factors. One impediment to true collaboration in the higher educational environment, she noted, is that promotion and tenure systems still reward individual effort.
Jascik noted the decades long retreat of public support for higher education and said there is mounting pressure on Land-grant institutions, where many U.S. colleges of veterinary medicine are based, to focus on things other than their traditional mission of engagement. He discussed the implications of the woefully low enrollment of underrepresented minorities in colleges of veterinary medicine and suggested the need for role models and STEM programs for youth. He also warned about the potentially negative consequences of a possible ruling on an upcoming court case involving Harvard and affirmative action programs.
Registrants also had an opportunity to examine diversity and inclusiveness programs as described on 17 posters sessions, and the meeting included fertile opportunities for networking during meals and receptions.
During the two days prior to the annual conference, the AAVMC held numerous meetings for standing committees and working groups. The board of directors met on Wednesday, March 6, and the AAVMC Leadership Academy completed its third of three annual workshops. Major meetings were held for the Academic Affairs Committee, the Research Committee, different components of the Admissions and Recruitment Committee, the Diversity Committee, the Council for International Veterinary Medical Education (CIVME), the Veterinary Mental Health Practitioners, the Journal for Veterinary Medical Education editorial board and other groups.
On the AAVMC's annual Advocacy Day, 84 educators representing 27 states and all AAVMC U.S. based institutions, spent the day discussing key issues in academic veterinary medicine with policy-makers on Capitol Hill. They visited 107 offices in the House of Representatives and 58 offices in the U.S. Senate, where they met with staffers and 33 different Members.
---
Officers shown from left: Past-President Dr. Calvin Johnson, dean of the Auburn University College of Veterinary Medicine; Secretary Dr. Ruby Perry, dean of the Tuskegee University College of Veterinary Medicine; President Dr. Michael Lairmore, dean of the UC Davis School of Veterinary Medicine; and President-Elect Dr. Mark Markel, dean of the University of Wisconsin School of Veterinary Medicine. Not shown: Treasurer Dr. Mark Stetter, dean of the Colorado State University College of Veterinary Medicine and Biomedical Sciences.
New AAVMC officers were installed, reports and presentations were shared by AAVMC executives and guests, and significant changes in policies affecting affiliate AAMVC member institutions were ratified during the 2019 AAVMC Assembly Meeting.
Dr. Michael Lairmore, dean of the University of California – Davis School of Veterinary Medicine, became President of the AAVMC, and Dr. Mark Markel, dean of the University of Wisconsin School of Veterinary Medicine, was voted in as President-elect. Dr. Calvin Johnson, dean of the Auburn University College of Veterinary Medicine transitioned into the role of Past-President.
Dr. Ruby Perry, dean of the Tuskegee University College of Veterinary Medicine was elected Secretary on the Board of Directors, and Dr. Mark Stetter, dean of the Colorado State University College of Veterinary Medicine and Biomedical Sciences, was elected Treasurer.
Both Johnson and Chief Executive Officer Dr. Andrew T. Maccabe shared reports on organizational initiatives and issues in academic veterinary medicine during the Assembly.
The group also heard presentations from three guests during the Assembly. Those included presentations on the Human-Animal Bond Research Institute (HABRI), the Veterinary Career Advisor Network (VetCAN), and the Veterinary Entrepreneurship Academy.
The Assembly also approved changes to the structure of the AAVMC affiliate institution program. New categories have been created to better define the nature and aspirations of affiliate members.
"Affiliate Member" now refers to affiliate members that include departments of comparative medicine and departments of veterinary science. "Provisional Member" refers to those colleges and schools of veterinary medicine which grant the Doctor of Veterinary Medicine (DVM) degree or equivalent and are not yet accredited by or have not gained "reasonable assurance" from the Council for Education (COE). "Collaborative Member" refers to any college or school of veterinary medicine outside the U.S. and Canada which is recognized by its government as a professional school of veterinary medicine and is not seeking COE accreditation. These changes take effect July 1, 2019.
The assembly also approved petitions for membership from four new affiliate candidates. Learn about the new affiliate members here.
---
The AAVMC has embarked upon a new strategic planning process designed to set direction, establish priorities and focus resources in a way that ensures the organization is aligned with the needs and expectations of stakeholders throughout the academic veterinary medical community.
The effort will build upon strategic planning work conducted in 2013 that helped articulate the AAVMC's Analyze, Catalyze and Advocate initiatives. The facilitator is CHP Mintz, LLC, a Washington, D.C. based group that specializes in working with non-profit organizations. The company worked with the AAVMC on a strategic development initiative about a decade ago.
The year-long effort will define a strategic framework that will guide the AAVMC for the next three years (2020-2023). The product will establish a clear direction in terms of vision, mission, values and goals while providing the flexibility to succeed in a dynamic operating environment for academic veterinary medicine.
The year-long project timeline will engage the board of directors and staff members in a series of meetings and exercises that will gather and process input and data about the operating environment, envision desired outcomes and focus workflows and resources. The final plan is expected to be considered by the Board of Directors during the winter 2019-2020 meeting.
Developmental phases include "Thinking About the Future," "Exploring the Implications for the AAVMC," "Developing the Strategic Framework" and "Defining Three Year Outcomes," and "Finalizing and Improving the Plan."
Some of the issues identified during preliminary research conducted as part of the strategic development program include the cost of veterinary medical education, changing educational models, preparing students for the future of practice, changing demographics of society and the profession, wellness and well-being, recruitment, changes in agriculture and other areas.
---
About 300 prospective veterinary medical students and guests converged in Washington D.C. on March 10 for the AAVMC's 2019 Veterinary Medical Career Fair and Information Sessions.
The event was free for any high school or undergraduate student with an interest in the veterinary medical profession and featured representatives from about 25 veterinary medical schools who provided information and answered questions.
The event kicked off with a session on "I Love Veterinary Medicine: A Journey of Unlimited Possibilities," by veterinarian Dr. Quincy Hawley. Hawley told the attendees about how he grew up surrounded by animals but never considered a career in veterinary medicine as a youngster. Eventually, however, "I fell in love with the veterinary profession," he said.
That led to a varied career where he has worked in diagnostic laboratories, as a veterinarian for Banfield Veterinary Hospitals, and now as the co-founder of Get MotiVETed, LLC, where he and his team help veterinary hospitals, organizations, and individual members of the veterinary community to stay motivated and empowered to live fulfilling personal and professional lives.
Hawley inspired the prospective veterinarians with tales of his "amazing career and experiences working with so many different species," from chickens and cows, to sloths, goats, llamas and reptiles. He has also worked with agencies like the United States Department of Agriculture (USDA) and Elanco Animal Health. Through diverse experiences he's met people from six different continents.
His advice? "Go out and find experiences that are a little different, and if you can't find the right experiences, create them."
As an example, he outlined his struggles to try and obtain a veterinary internship experience as a student. After six consecutive rejections, he learned about a USDA internship at a Career Fair, landed the internship and found a mentor. That led to other fascinating internships, including one that he developed himself at a Jaguar Rescue Center in Costa Rica.
"See failure as a stepping stone, and just keep going," he said. "Applying to veterinary school can be daunting and nerve wracking but do it anyway and don't stop if it's what you really want."
Next, attendees heard from the AAVMC's Tony Wynne, director of admissions & recruitment affairs, who spoke on "Preparing for Veterinary School." Wynne stressed the importance of fulfilling prerequisites and outlined the many factors to consider when applying to veterinary school, including "Location, culture and climate and cost."
Wynne also told prospective students that the veterinary school application process is a two-way street. "Remember, they aren't just interviewing you, but you're interviewing them to see if it's a good fit … I want you to understand that on the road to veterinary medicine, you have an enormous number of choices. It may seem complicated but planning and time management are key."
Students who asked questions during the information sessions were able to win a t-shirt that said, "I am a Future Vet."
After the information sessions, students and their parents moved to the exhibition hall where they met with school representatives, asked questions and picked up informational materials about schools, admissions requirements, and veterinary careers.
---
CIVME leaders met during the AAVMC's recent annual conference.
The American Association of Veterinary Medical Colleges' (AAVMC) Council on International Veterinary Medical Education (CIVME) has funded three program grants designed to foster the enrichment and advancement of international academic veterinary medicine. This year, which is the third year of the program, 27 proposals representing collaborative efforts from more than 40 institutions around the world were received and considered during the process.
CIVME was founded in 2016 to help advance AAVMC interests in elevating the quality of international academic veterinary medicine. Specifically, the charge from the AAVMC Board of Directors was to "advance high-quality veterinary education internationally through enabling and empowering best practice." CIVME seeks to advance their initiatives by promoting inter-regional collaboration.
CIVME addresses that through:
Communication and collaboration that advances veterinary medical education around the world
Facilitating collaboration among educational researchers
Disseminating innovations and other educational advances to educators and institutions to magnify the impact of projects
Funded programs and principle investigators include:
Optimizing work-based learning in veterinary undergraduate studies by identifying factors and issues that contribute to the experiences of students, placement providers and faculty; Dr. Hoque, Chittagong Veterinary and Animal Sciences University, Bangladesh
Establishing evidence-based wellness practices for veterinary medical students to decrease burnout, depression, anxiety and improve quality of life: A response to increasing rates of veterinarian suicide; Dr. Chigerwe, University of California- Davis, United States
Art and Identity: Using creative methods to support professional identity formation: The students' perspective; Dr. Elizabeth Armitage-Chan, Royal Veterinary College, London, United Kingdom
CIVME comprises representatives from eight major global regions (Australasia, North America, Central/South America, Continental Europe, UK/Ireland, Middle East, Africa and Asia).
---
Vanessa Mariani has joined the AAVMC as Director of Strategic Initiatives. Mariani is an animal health executive with broad experience in international marketing and strategic development with multinational corporations.
"We're pleased and excited about Vanessa joining our staff and look forward to her contributions," said AAVMC Chief Executive Officer Dr. Andrew T. Maccabe. "Through her work with a variety of corporations in the animal health sector she has worked closely with our organization in the past. She understands our mission and our culture and she enjoys strong relationships with many of our key stakeholders."
The Director of Strategic Initiatives position has been recently created by the Board of Directors to provide professional staff support in several key areas, including fundraising and development, admissions and recruitment, academic affairs and other areas.
Mariani has worked with Boehringer Ingelheim in a variety of positions since 2016. Most recently she served as Head of Marketing, Latin America. From 2017-18 she was based in Ingelheim, Germany and served as Head, Global Commercial Operations Integration. Prior to that position, she served as Head of Strategic Planning and Marketing Excellence with Merial, where she developed the first global strategic plan for Merial, and provided pre-integration assistance with BI's acquisition of Merial.
Mariani also worked for Pfizer/Zoetis for 13 years, where she served as Director of Innovation and Strategic Initiatives as well as Director of Academic & Professional Affairs, among other positions. She also served as a Senior Vice President and Group Account Supervisor for FCB Cure, a top-ten New Jersey-based advertising company focused on health and wellness product lines.
Mariani earned an MBA in general management and international marketing from the Instituto Tecnológico Autónomo de México and a BS in industrial design engineering from the Universidad Nuevo Mundo.
---
Membership petitions from four new international colleges of veterinary medicine seeking AAVMC Affiliate status were ratified during the 2019 Assembly.
Following a recommendation from the Board of Directors, the Assembly approved membership for the following institutions:
That brings the total number of AAVMC membership organizations to 78; 49 are fully accredited members and 29 are affiliate institutions.
---
AAVMC Chief Executive Officer Dr. Andrew T. Maccabe spent a week in late March meeting with educators and touring veterinary medical institutions in Pakistan and the United Arab Emirates.
During the trip, he visited both existing and potential AAVMC affiliate member institutions. He also met with faculty, students, and leaders from both the academic and organized veterinary medical communities.
Maccabe worked his way through a series of detailed itineraries in various regions that included a variety of formal and informal exchanges. He toured numerous educational facilities, including classrooms, laboratories and animal holding and clinical facilities.
During the Pakistan portion of the trip, he visited the two AAVMC affiliates, the University of Veterinary and Animal Sciences in Lahore, and Riphah International University College of Veterinary Sciences (RcVets, Lahore). He also visited the University of Agriculture, Faisalabad.
During the last day of his stay in Pakistan, he participated in a major meeting focused on accreditation which was convened for leaders of Pakistani veterinary medical institutions. During that event, he made a presentation on the accreditation program operated by the Council on Education.
There are 16 veterinary educational establishments in Pakistan, according to Dr. Masood Rabbani, President of the Pakistani Veterinary Medical Council (PVMC), Islamabad, and pro Vice Chancellor of UVAS, Lahore. Four are fully accredited by the PVMC, according to Rabbani, and nine are provisionally accredited. All are being encouraged to earn accreditation.
During the last leg of his trip, Maccabe visited with officials at the United Arab Emirates University and toured their facilities in Al Ain.
---
The AAVMC's Competency-Based Veterinary Education (CBVE) Working Group is now developing the "Milestones" component of the CBVE project, is broadly engaging with stakeholders, and has recently earned recognition from the larger competency-based medical education community for their progress and achievements.
During the recent AAVMC Annual Conference, the CBVE Working Group updated the Academic Affairs Committee (AAC) on their progress and gathered input for future development.
Their presentations included a high-level overview of the recently conducted CBVE Milestones survey, which gathered input for refining the upcoming CBVE Milestones component of the project. The group plans to publish the third CBVE booklet on Milestones as a companion to the CBVE Framework and Core EPAs booklets, which were released at the 2018 Annual Meeting.
The working group also announced a new CBVE pilot research study designed to evaluate a learner entrustment assessment form which includes a comparison to conventional assessment scales currently being used in participating schools. AAC members were invited to attend an upcoming workshop hosted by The Ohio State University titled "CBVE Implementation Workshop: Reframing Veterinary Education." Registration details will be shared with AAC members soon.
Two CBVE members have recently received recognition from the larger competency-based medical education community.
Harold Bok's article "Validity Evidence for Programmatic Assessment in Competency-Based Education" (published in Perspectives in Medical Education in November of 2018) was featured in the KeyLIME (Key Literature In Medical Education) podcast and received rave reviews from the hosts.
Laura Molgaard has recently been invited to join the International Competency-Based Medical Education Executive Committee. Other CBVE members continue to provide support to AAVMC schools as they consider the ways in which CBVE resources can help address their needs in curriculum review and assessment.
---
The AAVMC recently named Virginia Tech student Jillian M. Kazmierczak as the recipient of the AAVMC's 2019 Pre-Veterinary Leadership Award (PVLA).
The award is given to a student who demonstrates leadership and commitment to diversity in a pre-veterinary club.
Kazmierczek serves as a resource and mentor to club members, where she worked with a student at the Virginia-Maryland College of Veterinary Medicine to facilitate a mentorship program between the pre-vet club and veterinary students. The "Can I Vet Yet" mentorship program connects pre-vet students with mentors who can provide advice and support during the application process. She also wrote a "Steps to Vet School" packet that provides students with a roadmap of how to become a qualified applicant and meet veterinary medical school requirements across the world.
In addition, she is working with the American Pre-Veterinary Medical Association (APVMA) Board and the Virginia-Maryland College of Veterinary Medicine to plan the National APVMA Symposium that will be held at Virginia Tech in 2020.
Kazmierczek created three scholarships for club members and presided over an increase in club membership to over 200 members. "This increase in membership has brought a wealth of diversity to our club," she wrote. "From military veterans to baton twirlers, our club represents people from many different majors, cultures, and backgrounds. Their experiences bring different perspectives and insight to our club and I am honored to work with such an incredible group of students."
In nominating Kazmierczek for the award, Virginia Tech's Assistant Director of Health Professions Advising Dr. H. Jay Kyle wrote that "Jillian's drive to succeed, leadership, personal ethics and passion for service sets her apart from her peers and positions her well to fulfill her long-term goal of serving her community as a veterinarian … in my 26-year veterinary career I have not met a more mature, selfless, motivated individual."
As the winner, she receives a personalized statuette, a $500 contribution to her Pre-Vet Club and reimbursement of VMCAS fees up to the equivalent of $500.
---
The VetSet2Go project, a three-year Australian government–funded outcomes assessment program designed to ensure veterinary professional education is doing the best possible job in preparing graduates for success in employment, has wrapped up its work.
The program is detailed in a comprehensive 89-page report titled "Interpreting Employability in the Veterinary Context – A Guide & Framework for Veterinary Educators," which is available for download here.
The project was a multi-national collaboration undertaken by 14 educators working at Murdoch University, the University of Queensland, the University of Adelaide, the University of Sydney, Washington State University in the United States and the University of Edinburgh and the University of Nottingham in the United Kingdom. It was led by Dr. Martin Cake, an associate professor at the University of Murdoch.
The project was informed by five sub-projects exploring the perspectives of employers, new graduates, clients, and other stakeholders through qualitative and quantitative research. Additional perspectives were gathered through consultation, advisory groups, a world–first Veterinary Employability Forum, and an expert Delphi process.
In addition to the major report, other key outputs from the project include the VetSet2Go framework, evaluation rubrics, capability resource cards, an online self-assessment tool (the Assessment of Veterinary Employability (AVE) tool), quote banks, and other teaching and learning resources
The VetSet2Go website showcases 18 key capabilities defined as part of the project, which are consistently important to employability in veterinary contexts. These aligned to broad, overlapping domains defined by their outcome orientation: Psychological Resources (for yourself), Effective Relationships (for others), Veterinary Capabilities (for the task), and Professional Commitment (for the mission), all activated by a central element of Self-Awareness (for the process).


---
In the News
How Tuskegee University Educates 70% of African-American Veterinarians in the U.S.
Alabama Newscenter

Your Gift to the Future
Today's Veterinary Business

Former AVMA President René Carlson Dies
Today's Veterinary Business

Zoetis, AAVMC Award 315 Veterinary Scholarships
Bovine Veterinarian

Pre-empting Zoonotic Disease Threats
JAVMA News

UC Davis Veterinary School is Ranked No. 1 Again
Today's Veterinary Business

Researchers Explore Link Between Metal Exposure And Parkinson's Symptoms
Neuroscience News

Binge Drinking Changes Your DNA, and that Matters for Treating Addiction
Medical Xpress

Canine Cancers Linked to Lawn Care Chemicals
Health News Digest

Purdue Engineers Develop Tiny Glutamate Sensors for Spinal Cord Injuries
Medicine News Line

Kansas State University Study Confirms that African Swine Fever is Transmitted Through Feed
Farmer and Rancher

A Bad Bout of Flu Triggers 'Taste Bud Cells' to Grow in the Lungs
Science News

Blood Infections Need to be Treated Fast
Greensburg Daily News

New Angle of Attack Drives Cellular HIV-reservoirs to Self-destruction
Research and Development


---
From Our Members
Hackathon Looks to Solve Animal Health Issues
Cornell University

Texas A&M Superfund Center Director Testifies in Congress on EPA's Chemical Assessments
Texas A&M

USask Team Developing Unique Harness to Help Save Injured Horses
University of Saskatchewan

Disease-fighting Milk
University of Guelph

USask Awarded CFI Funding to Research new Antibiotics and Food Products
University of Saskatchewan

Tufts University, Tufts Medical Center Launch Center for Study of Antimicrobial Resistance
Tufts University

To see a news feed featuring breaking news from our member institutions, please click here.
---
People in Motion
Dr. Bryan Slinker, dean of the Washington State University College of Veterinary Medicine, plans to step down at the end of 2019, after serving 11 years. A search will launch later this spring.

Dr. Jim Lloyd, dean of the University of Florida College of Veterinary Medicine, has announced plans to retire. A search for a new dean is underway.

Dr. Julie Funk, formerly an associate dean at the Michigan State University College of Veterinary Medicine, has begun serving as the founding dean for the University of Arizona's developing college of veterinary medicine.
---
"Like" us on Facebook or follow us on Twitter: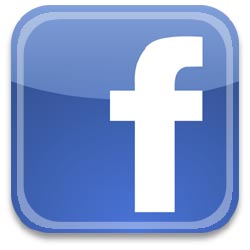 ---