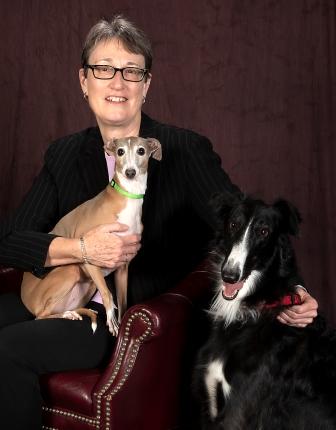 Washington, D.C., February 18, 2019 – The American Association of Veterinary Medical Colleges (AAVMC) has named Dr. Kenita S. Rogers from the Texas A&M University (TAMU) College of Veterinary Medicine and Biomedical Sciences as the recipient of the 2019 Iverson Bell Award.
The award is presented in recognition of outstanding leadership and contributions in promoting opportunities for under-represented minorities in veterinary medical education.
"The AAVMC is proud to recognize outstanding educators and researchers like Dr. Rogers who elevate academic veterinary medicine and inspire others through their commitment to professional excellence and service," said AAVMC Chief Executive Officer Dr. Andrew T. Maccabe. "We look forward to publicly honoring her for her achievements during our 2019 annual conference."
Dr. Rogers is the college's Executive Associate Dean and Director of College Inclusion and Diversity. Her accomplishments include developing memoranda of agreements (MOAs) with four Texas A&M University System schools for pipeline recruitment, including one historically black university and two Hispanic-serving institutions. She has infused the school's curriculum with multiple diversity initiatives, including mandatory cultural competency and conflict management in all years, and adding diversity awareness and cultural competency as required core competencies at the college. Her efforts also led to the veterinary college being awarded the Higher Education Excellence in Diversity (HEED) Award for Diversity in Health Professions for two consecutive years.
She has presented on topics such as implicit bias at multiple national meetings and served on numerous national committees, including the AAVMC Diversity Committee and the steering committee for the Southeast DiVersity Matters Symposium. She has served as co-advisor for the national Broad Spectrum Association and received the national Broad Spectrum LGBTQ+ Awareness Award.
TAMU's Associate Dean for Professional Programs Dr. Karen Cornell, who was among those who nominated Rogers for the award, wrote that, "The briefest conversation with her enables quick recognition of a woman with deep-rooted values that include kindness, integrity, respect, leadership, and fairness. To say that she is passionate about diversity and inclusion would be a gross understatement."
Dr. Rogers is a Diplomate of the American College of Veterinary Internal Medicine in the specialties of internal medicine (1987) and oncology (1990), the author of over 50 articles in refereed journals and 30 book chapters and has presented well over 100 continuing education seminars.
She has won numerous teaching awards, including the Norden Distinguished Teaching Award, the Richard H. Davis Teaching Award, and the College-level Association of Former Students Distinguished Teaching Award (1991, 1997, 2003).
In 2009, Dr. Rogers was named to the Dr. Charles H. and Mildred Kruse Bridges Chair in Veterinary Medical Education, and in 2011, she became Director for Diversity and Inclusion.
Dr. Rogers earned a BS in Animal and Veterinary Science from West Virginia University and her Doctor of Veterinary Medicine (DVM) degree from Louisiana State University. She received her MS degree and joined the faculty at Texas A&M University in 1986.
Her award will be officially presented during the AAVMC's 2019 Annual Conference and Iverson Bell Symposium, March 8-10, 2019 at the Hyatt Regency Washington on Capitol Hill in Washington, D.C., where she will also address attendees.
The AAVMC is a nonprofit membership organization working to protect and improve the health and welfare of animals, people and the environment around the world by advancing academic veterinary medicine. Members include 49 accredited veterinary medical colleges in the United States, Canada, the Caribbean Basin, Europe, Australia, New Zealand and Mexico.
– 30 –
FOR IMMEDIATE RELEASE
AAVMC MEDIA CONTACTS:
Jeff Douglas or Jeanne Johnson
Phone: 202/371-9195, x144
Email: jdouglas@aavmc.org or jjohnson@aavmc.org