The American Association of Veterinary Medical Colleges (AAVMC) has announced the recipients of five awards that recognize professional excellence, achievement and service in academic veterinary medicine. The professional awards, as well as a student scholarship award, will be presented during the AAVMC's 2021 Annual Conference and Iverson Bell Symposium, which will be held virtually March 3-5, 2021.
"These awards recognize outstanding veterinary medical educators who excel in various areas of academic veterinary medicine," said AAVMC Chief Executive Officer Dr. Andrew T. Maccabe. "Their leadership and dedication serves as a model of excellence for their colleagues and inspires upcoming generations of veterinarians. We look forward to honoring these extraordinary individuals and recognizing their achievements during our 2021 annual conference."
The award winners are:
The student scholarship winner is:
The AAVMC Distinguished Veterinary Teacher Award, presented by Zoetis, is considered one of the most prestigious teaching awards in international academic veterinary medicine. It recognizes excellence in professional veterinary medical education and is presented to an educator whose sustained record of teaching excellence and ability, dedication, character and leadership has contributed significantly to the advancement of the profession.
Dr. Steve Hines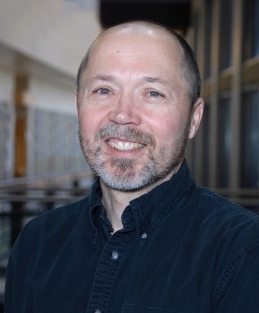 Dr. Hines, who has won numerous teaching awards, is the Berger Keatts Distinguished Professor for Excellence in Teaching in the Department of Veterinary Microbiology and Pathology in the College at WSU-CVM. His teaching approach encourages critical thinking, clinical communications, collaboration, and clinical reasoning skills. At WSU CVM, he pioneered the Diagnostic Challenge exercises, which are high-fidelity clinical simulations that involve simulated clients and WSU alumni. Dr. Hines also helped spearhead the development of teaching academies, both at WSU and as a movement to improve veterinary medical education overall.
The AAVMC Excellence in Research Award designates the outstanding veterinary medical researcher of the year, as selected by a committee of peers. The AAVMC Board of Directors established the annual research award in 2010 to recognize outstanding research and scholarly achievements in the field of veterinary medicine. It recognizes an individual who, over the course of his or her career, has demonstrated excellence in original research, leadership in the scientific community, and mentoring of trainees and colleagues in any discipline of veterinary medicine.
Dr. Juergen (Jürgen) A. Richt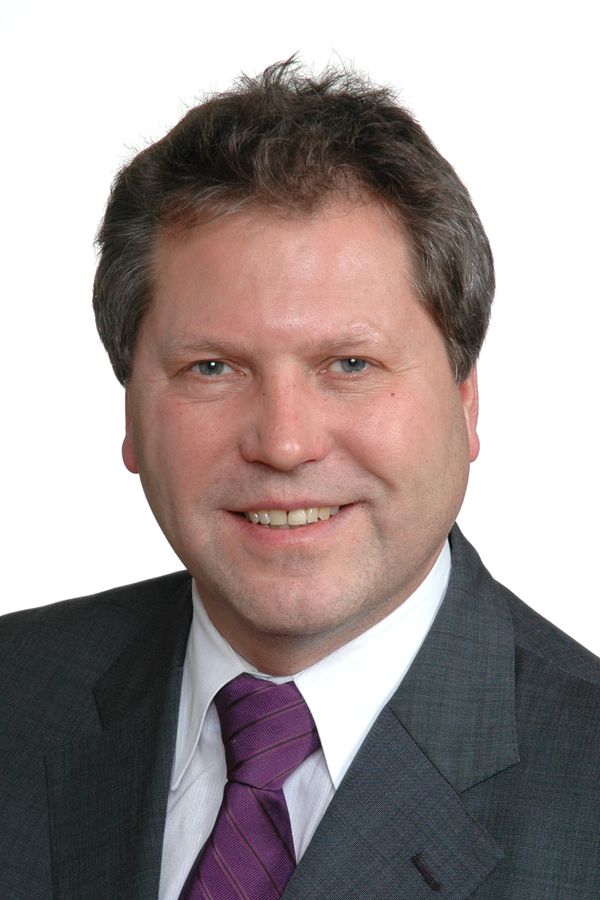 Dr. Richt is the Regents and University Distinguished Professor at KSU-CVM. Dr. Richt investigates zoonotic, emerging and transboundary diseases of livestock, focusing mainly on viral diseases. His work has led to strategies to identify, control and/or eradicate pathogens with significant impact on veterinary medicine, human health and food security. His recent work focuses on the establishment of preclinical animal models for SARS-CoV-2 in order to evaluate the efficacy of vaccines and therapeutics for COVID-19.
The Senator John Melcher, DVM Leadership in Public Policy Award, established in 2007, is presented to current or former faculty, staff, or students at an AAVMC member institution to recognize leadership in public policy that advances veterinary medical education and success in advocating for veterinary medical education on a national or international scale.
Dr. Michael J. Blackwell
Dr. Blackwell currently serves as the Director of the Program for Pet Health Equity at the University of Tennessee, which exists to improve access to veterinary care, especially for families with limited means. He has served as dean of the College of Veterinary Medicine, University of Tennessee; chief of staff, Office of the Surgeon General of the U.S.; deputy director of the Center for Veterinary Medicine, Food and Drug Administration; and chief veterinary officer of the U.S. Public Health Service and The Humane Society of the United States. He achieved the rank of Assistant Surgeon General of U.S. Public Health Service Commissioned Corps during 23 years on active duty. He has received numerous awards and recognitions, including the Distinguished Service Medal from the U.S. Public Health Service.
The Iverson Bell Award recognizes outstanding leadership and contributions in promoting opportunities for under-represented minorities in veterinary medical education.
Dr. Ruby Perry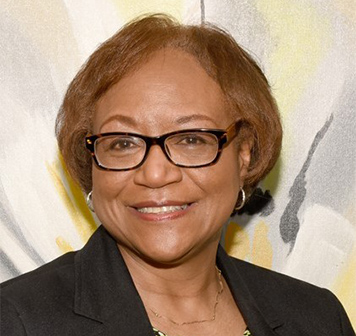 Dr. Perry is dean and professor of veterinary radiology at TUCVM, which is the most diverse veterinary medical school in the United States. She is TUCVM's first female dean, the first African American female board-certified veterinary radiologist, and the first veterinary alumna to serve as Tuskegee University's acting president. Her contributions to diversity include forming TUCVM's first Diversity and Inclusion College Committee and signing historic Memorandum of Understandings (MOUs) with Auburn University and the University of North Carolina Pembroke to further veterinary medical training and increase racial diversity in the veterinary workforce. She also serves as secretary on the AAVMC's Board of Directors and was recently honored with the 2020 Zoetis Champion of Diversity Award.
The AAVMC Billy E. Hooper Award for Distinguished Service is presented by the AAVMC to an individual whose leadership and vision has made a significant contribution to academic veterinary medicine and the veterinary profession.
Dr. Corrie Brown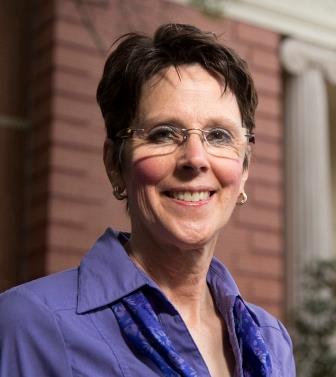 Dr. Brown is the Josiah Meigs Distinguished Teaching Professor in the Department of Pathology at the University of Georgia, where she developed a popular elective in international veterinary medicine and works mentoring veterinary students interested in global animal health. In addition to her work at UGA, she has provided numerous courses, workshops and seminars around the world, often in resource-challenged areas. She has won numerous education awards, including being named the AVMA's International Veterinarian of the Year in 2013 and was twice named the national SAVMA Teacher of the Year. The author of 23 book chapters and author or co-author of 176 publications, she balances teaching and speaking worldwide with an educational research program in transboundary disease that has received USDA and NIH funding.
The Patricia M. Lowrie Diversity Leadership Scholarship recognizes veterinary students who have demonstrated exemplary promise as future leaders and have made significant contributions to enhancing diversity and inclusion in academic veterinary medicine. The $6,000 Lowrie scholarship honors individuals who have been consistent champions of addressing inequities and under-representation in the veterinary profession; have advocated for social justice; and, who have advanced valuing diversity and inclusion at AAVMC member institutions.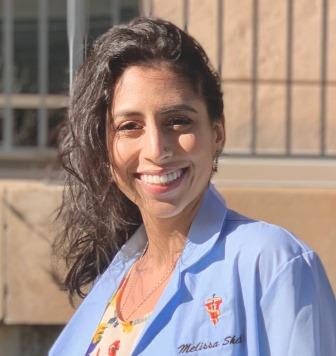 Melissa Sheth
Ms. Sheth has demonstrated leadership at UW-SVM by serving as the clinic administrator for a community veterinary clinic that provides services for low-income and homeless families. She also served as chapter president of Veterinarians for One Inclusive Community for Empowerment (VOICE) and an instructor for a program that aims to help students, particularly students of color and those from lower-income families, to successfully transition from middle and high school into and through college, as well as other diversity and inclusion initiatives.
ABOUT THE AAVMC
The member institutions of the American Association of Veterinary Medical Colleges (AAVMC) promote and protect the health and wellbeing of people, animals and the environment by advancing the profession of veterinary medicine and preparing new generations of veterinarians to meet the evolving needs of a changing world. Founded in 1966, the AAVMC represents more than 40,000 faculty, staff and students across the global academic veterinary medical community. Our member institutions include veterinary medical colleges and schools in the United States, Canada, Mexico, the Caribbean, the United Kingdom, Europe, Asia, Australia, and New Zealand as well as departments of veterinary science and departments of comparative medicine in the U.S.
– 30 –