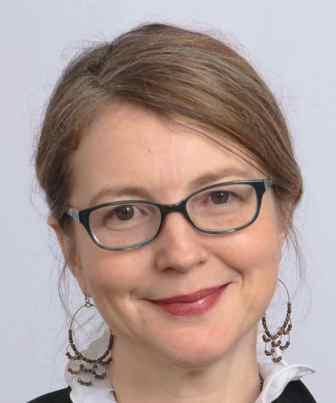 Washington, D.C., March 4, 2019 – The American Association of Veterinary Medical Colleges (AAVMC) has named Dr. Elizabeth Strand from the University of Tennessee (UT) College of Veterinary Medicine as the recipient of the 2019 AAVMC Billy E. Hooper Award for Distinguished Service.

The award is given by the AAVMC to an individual whose leadership and vision has made a significant contribution to academic veterinary medicine and the veterinary profession. As the Billy E. Hooper Award winner, she will be a featured speaker during the AAVMC's 2019 Annual Conference and Iverson Bell Symposium, which will be held March 8-10, 2019 at the Hyatt Regency Washington on Capitol Hill in Washington, D.C.
"The AAVMC is proud to recognize outstanding educators and researchers like Dr. Strand who elevate academic veterinary medicine and inspire others through their commitment to professional excellence and service," said AAVMC Chief Executive Officer Dr. Andrew T. Maccabe. "We look forward to publicly honoring her for her achievements during our 2019 annual conference."
Dr. Strand is an associate professor in UT's Department of Biomedical and Diagnostic Sciences. She is a licensed social worker certified in grief recovery, critical incident stress management, mindfulness-based stress reduction, workplace conflict, suicide prevention, and state Supreme Court mediation.
Dr. Strand founded the UT Veterinary Social Work (VSW) program and, through her leadership and vision, VSW is the first program in the United States to define veterinary social work as a sub-specialty, based on both scholarly literature and first-hand experience of the human needs that exist in animal-related settings.
In recognition of her professional innovation and accomplishments, Dr. Strand was inducted as a Distinguished Scholar and Fellow in the National Academies of Practice and the Social Work Academy in 2014, and in 2015 was named the inaugural "All Creatures Great and Small" endowed clinical professor of Veterinary Social Work.
The VSW Certificate Program for students enrolled in the UT Social Work graduate program provides students with a comprehensive foundation in veterinary social work focusing on the knowledge and skills needed to integrate animals into social work practice in ethically sound ways and in keeping with the values of the social work profession. She also teaches UT's veterinary teams how to manage compassion fatigue and stress and recently launched S.A.V.E. (Suicide Awareness in Veterinary Education) to educate veterinary professionals and students about mental health issues and to raise awareness about available resources.
Dr. Strand established the Biennial International VSW Summit in 2008. The summit targets human and animal health and welfare professionals, attracting participants from around the world. One of the summits was held in combination with the AAVMC's Health and Wellness Summit.
In nominating Dr. Strand for the award, UT College of Veterinary Medicine Dean Dr. Jim Thompson wrote that, "While the main message in our nomination of Dr. Strand is the unique perspective and additional resources she has brought to veterinary education, it is important to point out that she is also spreading VSW to her professional cohorts in social work. Dr. Strand serves as a catalyst for change in the community, region, and the veterinary profession."
She received her MSSW and PhD in Social Work from the University of Tennessee and a BA in Religion with a concentration in Latin from the University of the South. She is also an ordained, interfaith minister.
The AAVMC is a nonprofit membership organization working to protect and improve the health and welfare of animals, people and the environment around the world by advancing academic veterinary medicine. Members include 49 accredited veterinary medical colleges in the United States, Canada, the Caribbean Basin, Europe, Australia, New Zealand and Mexico.
     – 30 –
Download a photo.
AAVMC MEDIA CONTACTS:
Jeff Douglas or Jeanne Johnson
Phone: 202/371-9195, x144
Email: jdouglas@aavmc.org or jjohnson@aavmc.org