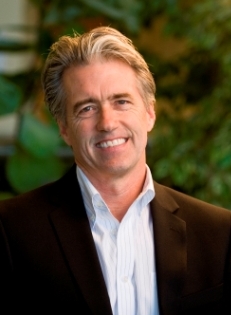 Washington, D.C., January 21, 2019 – The American Association of Veterinary Medical Colleges (AAVMC) has named Dr. Guy Palmer from the Washington State University (WSU) College of Veterinary Medicine as the recipient of the 2019 AAVMC Excellence in Research Award.
"The AAVMC is proud to recognize outstanding educators and researchers like Dr. Palmer who elevate academic veterinary medicine and inspire others through their commitment to professional excellence and service," said AAVMC Chief Executive Officer Dr. Andrew T. Maccabe. "We look forward to publicly honoring him for his achievements during our 2019 annual conference."
Selected by a committee of peers, the honor designates Dr. Palmer as the outstanding veterinary medical researcher of the year. The AAVMC Board of Directors established the annual research award in 2010 to recognize outstanding research and scholarly achievements in the field of veterinary medicine. It recognizes an individual who, over the course of his or her career, has demonstrated excellence in original research, leadership in the scientific community, and mentoring of trainees and colleagues in any discipline of veterinary medicine.
Dr. Palmer is WSU's Regents Professor of Pathology and Infectious Diseases and the Jan and Jack Creighton Endowed Chair in Global Health. His research has led to discoveries related to pathogen emergence and spread, including insight into how pathogens evade the immune system. His work aims to reduce the impact of zoonotic diseases on human health, economic development, and food security using a One Health approach.
He is the founding director of WSU's Paul G. Allen School for Global Health (the Allen School) and leads global health programs in Africa and Central America. He directed the National Institutes of Health (NIH) Training Program in Infectious Diseases from 2003-2018 and currently holds a NIH MERIT award for research on pathogen emergence. He holds joint appointments at the University of Nairobi and at the Nelson Mandela African Institution of Science and Technology (NMAIST), where he directs the Bill & Melinda Gates Foundation-supported Integrated PhD Program between WSU and NMAIST.
In nominating Dr. Palmer for the award, WSU College of Veterinary Medicine Dean Dr. Bryan Slinker wrote that Dr. Palmer has taken the Allen School from a concept with no physical presence or faculty in 2008 to "a highly successful, one-health oriented program of about 20 core faculty and major research, surveillance, and intervention programs around the world, housed in a new research building, generating over $55 million in private gifts in the past 10 years, and awarded nearly $15 million in mostly federal competitive research funding last year."
Dr. Palmer was elected to the National Academy of Medicine in 2006. His service includes the Board on Global Health at the National Academies, the Board of Scientific Counselors, and the U.S. Global Leadership Coalition.
He received his BS and Doctor of Veterinary Medicine (DVM) degrees from Kansas State University and a PhD in infectious diseases from Washington State University.
Dr. Palmer's award will be officially presented during the AAVMC's 2019 Annual Conference and Iverson Bell Symposium, March 8-10, 2019 at the Hyatt Regency Washington on Capitol Hill in Washington, D.C., where he will also address attendees.
The AAVMC is a nonprofit membership organization working to protect and improve the health and welfare of animals, people and the environment around the world by advancing academic veterinary medicine. Members include 49 accredited veterinary medical colleges in the United States, Canada, the Caribbean Basin, Europe, Australia, New Zealand and Mexico.
– 30 –
AAVMC MEDIA CONTACTS:
Jeff Douglas or Jeanne Johnson
Phone: 202/371-9195, x144
Email: jdouglas@aavmc.org or jjohnson@aavmc.org