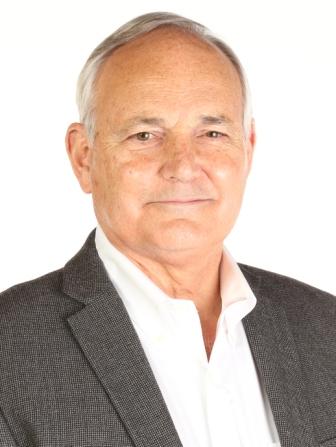 Washington, D.C., February 24, 2020 – The American Association of Veterinary Medical Colleges (AAVMC) has named Dr. Glen Hoffsis from the Lincoln Memorial College of Veterinary Medicine as the recipient of the 2020 Senator John Melcher, DVM Leadership in Public Policy Award. The award is sponsored by The Animal Policy Group.
The award, established in 2007, is presented to current or former faculty, staff, or students at an AAVMC member institution to recognize leadership in public policy that advances veterinary medical education and success in advocating for veterinary medical education on a national or international scale.
"Every day, educators and researchers at our member institutions make outstanding contributions to academic veterinary medicine that inspire others, contribute to medical breakthroughs and work to educate upcoming generations of veterinarians," said AAVMC Chief Executive Officer Dr. Andrew T. Maccabe. "We are pleased to honor these extraordinary individuals through our awards program and look forward to recognizing their achievements during our 2020 annual conference."

Dr. Glen Hoffsis' many years of leadership within academic veterinary medicine include more than 20 years of experience as the dean of three veterinary medical colleges. He was founding dean of the Lincoln Memorial University (LMU) College of Veterinary Medicine, where he currently serves as special assistant to LMU's president. Previously, he served as dean of the University of Florida College of Veterinary Medicine and of The Ohio State University College of Veterinary Medicine.
He is a diplomate of the American College of Veterinary Internal Medicine (ACVIM), recipient of the AVMA's 2018 Meritorious Service Award, and a past president of the AAVMC and the American Association of Bovine Practitioners (AABP). He is the former chair of the Food and Drug Administration (FDA) College Veterinary Medicine Advisory Committee and served on the board of directors of Banfield Pet Hospitals. He currently serves as a member of the Board of Live Oak Bank and the Board of Trustees of Ross University.
In nominating Dr. Hoffsis for the award, Dr. Gary Vroegindewey, director of LMU's One Health Program, wrote that Dr. Hoffsis is "an acknowledged thought leader in the modernization and delivery of veterinary education," and that his many deserving accomplishments extend beyond veterinary medicine to encompass economics, public health, research, practice, public policy and other arenas.
At LMU, he led the team that created over 300 clinical affiliate distributive education sites for fourth- year veterinary students and, at the University of Florida, he was instrumental in developing an array of new educational programs, including rehabilitation, advanced cancer therapy, hyperbaric and alternative therapy, emergency and critical care, and wellness care.
In addition, he has contributed to numerous research projects and publications, including book chapters and research articles in refereed academic journals.
He earned a BS in animal science, MS in internal medicine and his Doctor of Veterinary Medicine (DVM), all from The Ohio State University.
His award will be presented during the AAVMC's 2020 Annual Conference and Iverson Bell Symposium, March 8-10, 2019 at the Hyatt Regency Washington on Capitol Hill in Washington, D.C.
ABOUT THE AAVMC
The member institutions of the American Association of Veterinary Medical Colleges (AAVMC) promote and protect the health and wellbeing of people, animals and the environment by advancing the profession of veterinary medicine and preparing new generations of veterinarians to meet the evolving needs of a changing world. Founded in 1966, the AAVMC represents more than 40,000 faculty, staff and students across the global academic veterinary medical community. Our member institutions include 53 Council on Education (COE) accredited veterinary medical colleges and schools in the United States, Canada, Mexico, the Caribbean, the United Kingdom, Europe, Asia, Australia, and New Zealand; 23 provisional and collaborating members; and departments of veterinary science and departments of comparative medicine in the U.S.
– 30 –
Download a photo of Dr. Hoffsis.

AAVMC MEDIA CONTACTS:  
Jeff Douglas or Jeanne Johnson                                                                                       
Phone:  202/371-9195, x144                                                                                           
Email: jdouglas@aavmc.org or jjohnson@aavmc.org