AAVMC Announces 2022 Professional Excellence and Service Award Honorees, Lowrie Diversity Scholarship Winner
The AAVMC has announced the recipients of four awards that recognize professional excellence, achievement and service in academic veterinary medicine. The professional awards, as well as a student scholarship award, will be presented during the AAVMC's 2022 Annual Conference and Iverson Bell Symposium, which will be held both in-person and virtually March 3-5, 2022.
"The AAVMC is proud to recognize these outstanding individuals," said AAVMC Chief Executive Officer Dr. Andrew T. Maccabe. "Their contributions inspire colleagues, provide a model for future generations of veterinarians and elevate the overall excellence of our member institutions. We look forward to honoring them during our 2022 annual conference."
The award winners are:
Mr. Ron Orchard, a student at the Kansas State University College of Veterinary Medicine (KSU-CVM), is the recipient of the Patricia M. Lowrie Diversity Leadership Scholarship.
The AAVMC Distinguished Veterinary Teacher Award, presented by Zoetis, is considered one of the most prestigious teaching awards in international academic veterinary medicine. It recognizes excellence in professional veterinary medical education and is presented to an educator whose sustained record of teaching excellence and ability, dedication, character and leadership has contributed significantly to the advancement of the profession.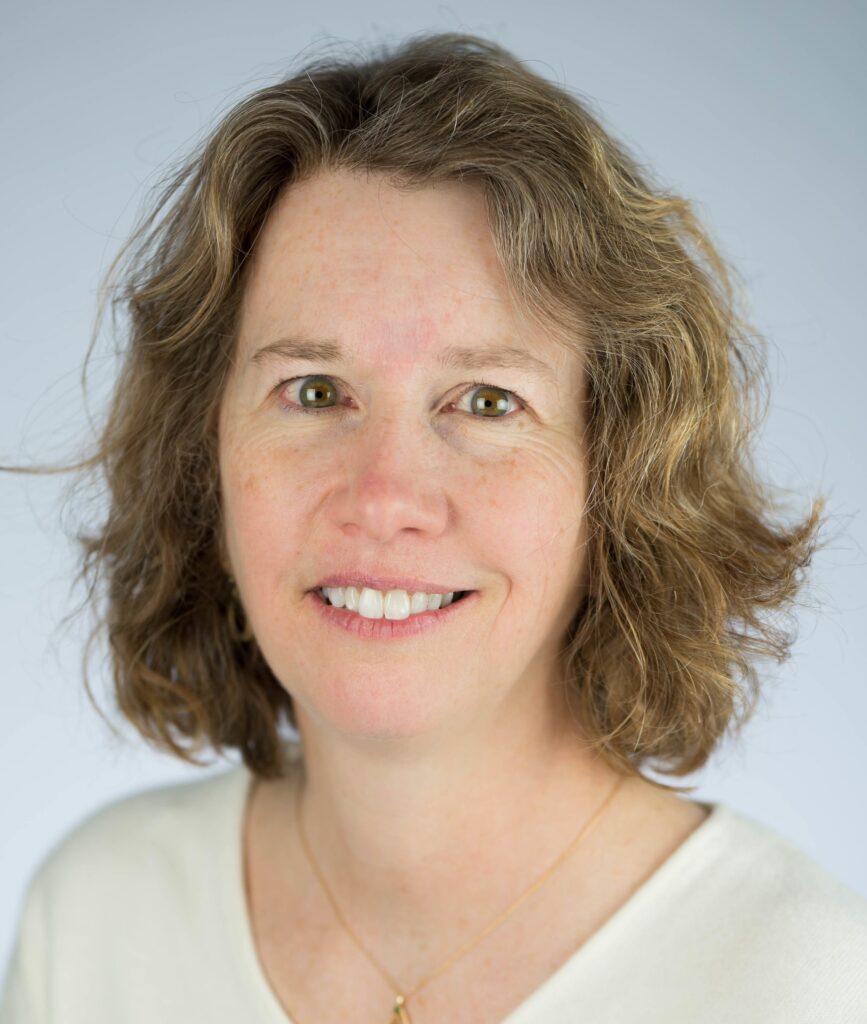 Dr. Erin Malone
Dr. Malone is a professor in the Department of Veterinary Population Medicine, interim associate dean of academic and student affairs and the assistant dean of curriculum at the UMN-CVM. A board-certified large animal surgeon and researcher, she has taught at UMN-CVM since the 1990s, where she champions interactive, team-based learning to better equip students to transition from the classroom to clinical practice. Dr. Malone is the winner of numerous teaching and faculty awards and grants. She takes an evidence-based approach to teaching and learning, using proven techniques drawn from brain science to make learning more memorable and fun, as well as more effective. She has particular interest in how the brain learns the psychomotor skills required for successful clinical practice. Dr. Malone also worked closely with both the student and national American Veterinary Medical Association (AVMA) to increase awareness of the importance of student and mental health wellbeing resources.
The AAVMC Excellence in Research Award designates the outstanding veterinary medical researcher of the year, as selected by a committee of peers. The AAVMC Board of Directors established the annual research award in 2010 to recognize outstanding research and scholarly achievements in the field of veterinary medicine. It recognizes an individual who, over the course of his or her career, has demonstrated excellence in original research, leadership in the scientific community, and mentoring of trainees and colleagues in any discipline of veterinary medicine.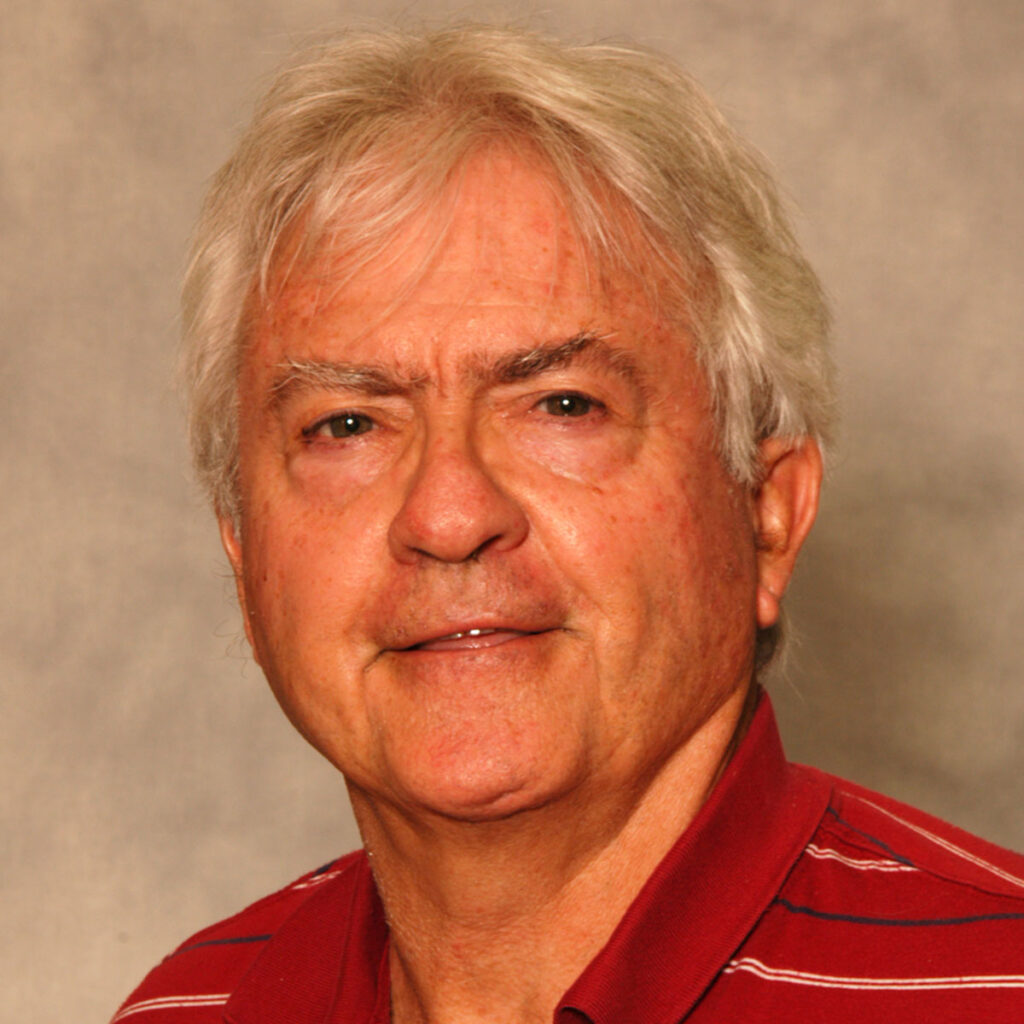 Dr. Barry T. Rouse
UT Distinguished Professor Dr. Rouse is a renowned researcher in the fields of viral immunology and immunopathology, primarily studying the herpes simplex virus (HSV) and how HSV can cause critical eye and nervous system tissue damage, with a view towards the development of therapeutics and vaccines. He has received National Institute of Health (NIH) funding for more than four decades, with breakthroughs that include increasing understanding of how a particularly important subset of T lymphocytes and T-regulatory cells in general contribute to viral disease. He has also identified new potential interventions to treat or prevent development of HSV-caused blindness, developed tools to measure HSV immunity, and pioneered the application of DNA vaccination to HSV infection. Currently, his research is exploring the value of manipulating metabolic pathways to change the outcome of viral diseases.
The Iverson Bell Award recognizes outstanding leadership and contributions in promoting opportunities for under-represented minorities in veterinary medical education.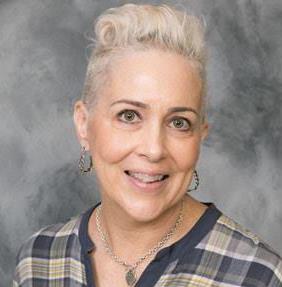 Dr. Lori Gaschen
Dr. Gaschen is a professor of diagnostic imaging and past associate dean for diversity and faculty affairs at LSU-SVM, where she created the Office of Diversity, Equity, and Inclusion (DEI). Her work included introducing school-wide DEI workshops and trainings and integrating culture competency training into the veterinary student curriculum. Dr. Gaschen's DEI office, along with the Office of Student Affairs and Admissions, established relationships with surrounding historically Black colleges and universities to promote underrepresented minority (URM) recruitment. She was instrumental in creating two scholarships for URM veterinary students that covered in-state tuition, plus an additional $15,000. Dr. Gaschen advised student affinity group organization and helped to create the first student association of black veterinarians at LSU. Due to these and other efforts, the School of Veterinary Medicine was able to increase student diversity from seven to 30 percent within four years. URM students comprise 28 percent of the class that will graduate in 2024 and include the highest total number of African American students admitted to a class in the school's history.
The AAVMC Billy E. Hooper Award for Distinguished Service is presented by the AAVMC to an individual whose leadership and vision has made a significant contribution to academic veterinary medicine and the veterinary profession.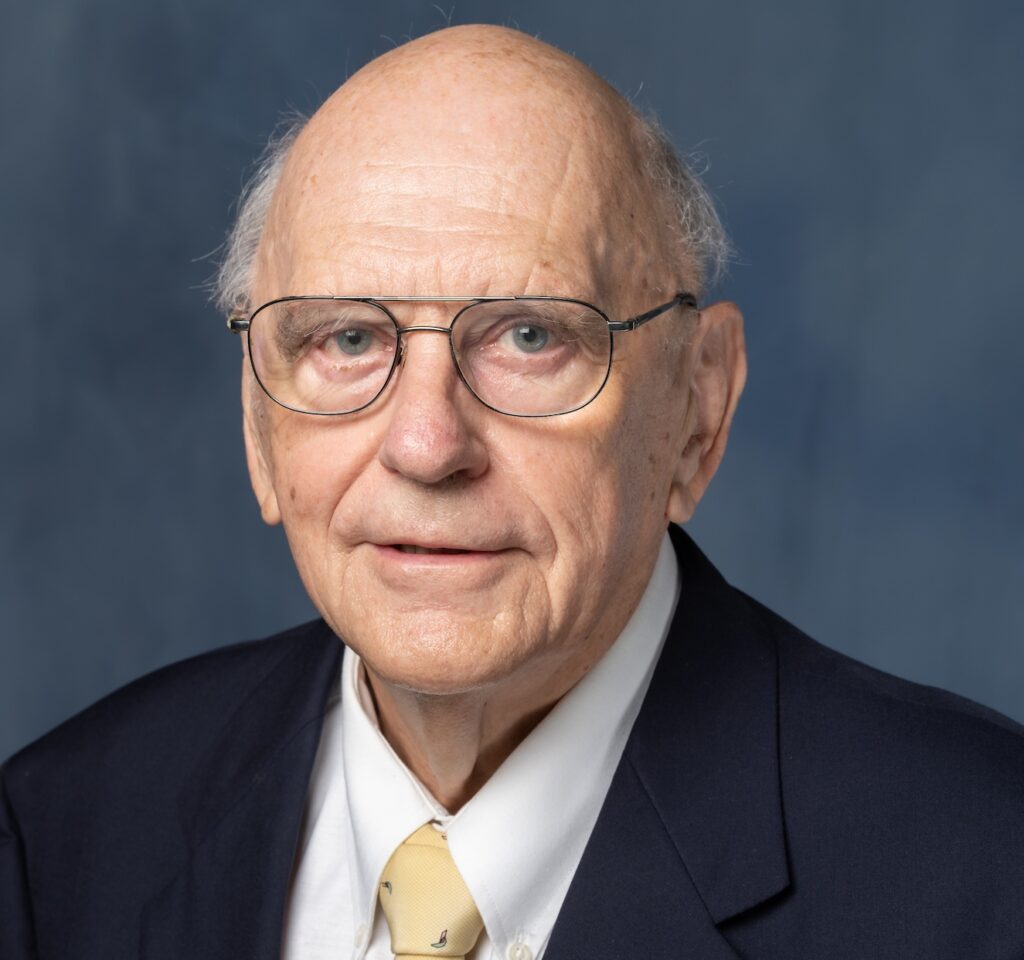 Dr. Daryl Buss
Dr. Buss' more than 50-year career has included clinical practice, teaching, leadership of academic institutions and the AAVMC, and ultimately, Editor-in-Chief (EIC) of the AAVMC'S Journal of Veterinary Medical Education (JVME). He served for 17 years as the dean of the University of Wisconsin School of Veterinary Medicine, where he was also a faculty member in the Department of Comparative Biosciences and continued to teach cardiovascular physiology, his specialty, to veterinary medical students. Under his leadership as EIC, JVME expanded in scope and international outreach and made the transition from a purely print journal to a print/digital hybrid model.
The Patricia M. Lowrie Diversity Leadership Scholarship recognizes veterinary students who have demonstrated exemplary promise as future leaders and have made significant contributions to enhancing diversity and inclusion in academic veterinary medicine. The $6,000 Lowrie scholarship honors individuals who have been consistent champions of addressing inequities and under-representation in the veterinary profession, have advocated for social justice, and, who have advanced valuing diversity and inclusion at AAVMC member institutions.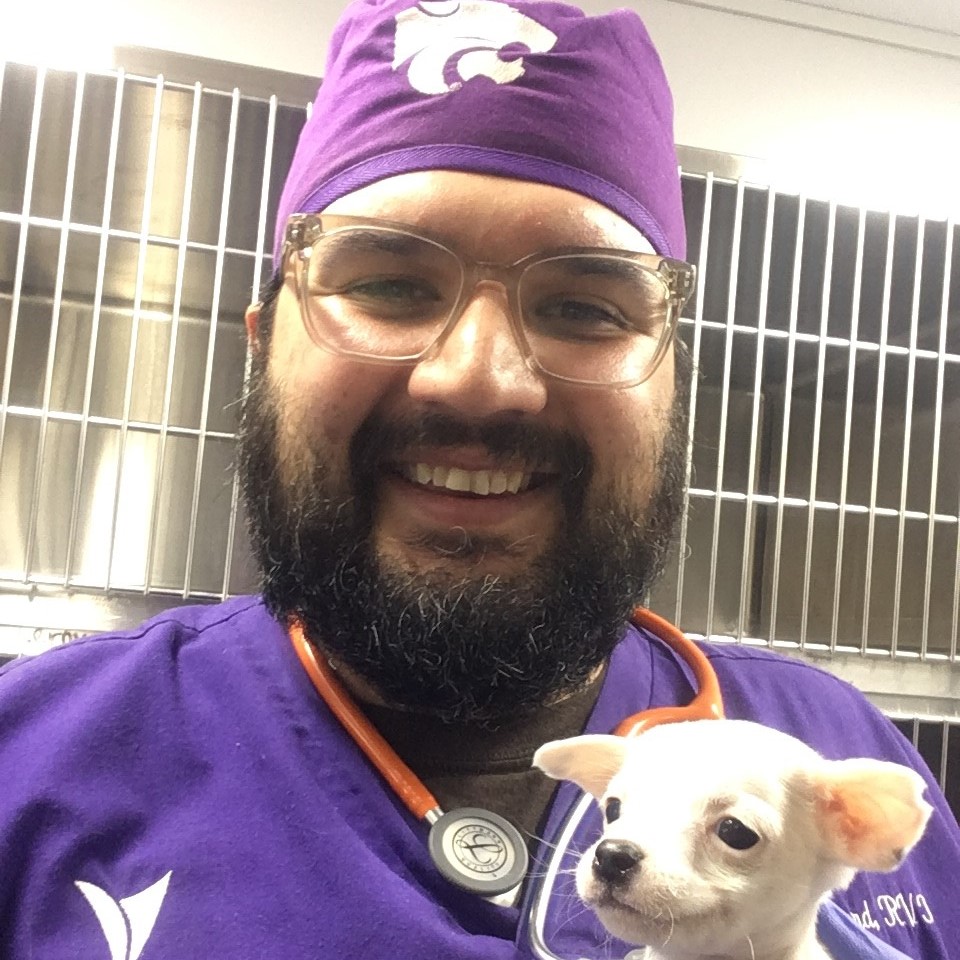 Mr. Ron Orchard
Mr. Orchard is a 4th year, dual-degree DVM/MPH student at KSU-CVM, who recently completed his MPH degree. Mr. Orchard worked extensively as a veterinary technician before entering veterinary medical school. He is a certified animal welfare administrator who completed forensic training to detect animal cruelty, as well as training in disaster response, and foreign animal disease recognition. In 2018, he received a Certificate in Organizing Social Change from the Midwest Academy, and in July 2021, he completed the Certificate for Diversity & Inclusion in Veterinary Medicine from the Purdue University College of Veterinary Medicine, with an eye toward working to increase diversity and inclusion in veterinary medicine. Whether mentoring students or advocating for homeless pets, he has volunteered countless hours supporting efforts to provide free preventive veterinary care to vulnerable community members and at-risk animals.
---
Acclaimed Speakers, Excellent Program Highlight Catalyze 2022

Planning continues for the AAVMC's 2022 Annual Conference & Iverson Bell Symposium "Catalyze 2022" at Washington D.C.'s famous Watergate Hotel March 3-5, 2022. The meeting will be presented as a hybrid: virtual and in-person.
The program committee has worked diligently with stakeholders to create a program that will inform and inspire veterinary medical educators from around the world.
Sessions will explore how advancements in admissions, instruction, discovery and organizational development are impacting academic veterinary medicine. Substantial programming will focus on how Diversity, Equity and Inclusion (DEI) and wellbeing programs can enhance institutional success.
Three world-class guest speakers will present during the conference: authors Nikole Hannah-Jones, Randy Bass and Anthony Carnevale. To see conference details and register, please click here.
---
Update – Commission for a Diverse, Equitable and Inclusive Veterinary Profession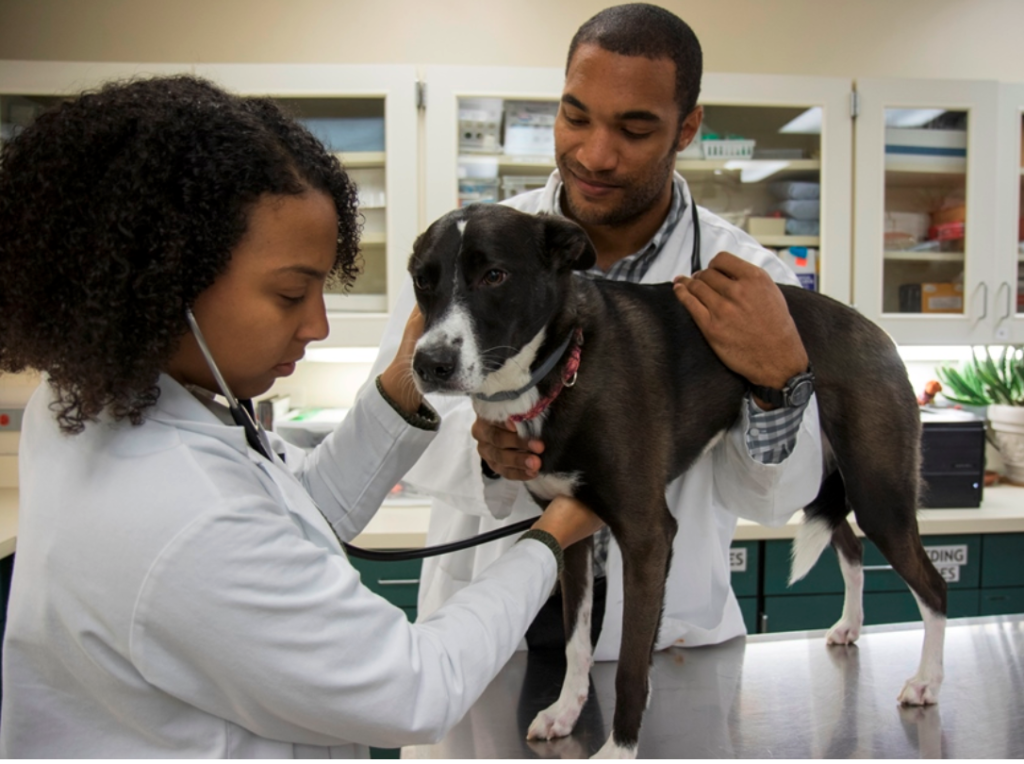 The Commission for a Diverse, Equitable and Inclusive Veterinary Profession, a joint AVMA/AAVMC initiative, is making progress on a sweeping program to enhance diversity, equity, and inclusion (DEI) in veterinary medicine.
Led by co-chairs Dr. Christine C. Jenkins, U.S. Chief Medical Officer and Vice President, Veterinary Medical Services and Outcomes Research, U.S. Operations at Zoetis; and Dr. Ruby Perry, Dean of the Tuskegee University College of Veterinary Medicine; the commission was established in late 2020 to address these goals:
Promote the value of diversity, equity, and inclusion throughout the veterinary profession.
Increase diversity among veterinarians, veterinary school applicants and enrollees, interns, residents, and board-certified specialists.
Encourage and assist veterinary medical associations and animal health companies to measure and improve diversity, equity, and inclusion.
The commission has been meeting remotely for the past year and recently outlined their approach and progress in a report to organizational leaders and stakeholders.
A draft of a comprehensive, multi-phased plan with short, medium and long-term priorities which involve primary and secondary school students, veterinary medical students and mid/advanced career professionals has been developed and is expected to be implemented on varying timelines from 2021-2025.
The commission will hold their first in-person meeting in January 2022.
Click here to read an AVMA document recently shared with the leadership of the AVMA and the AAVMC, which details the current plan.
---
Dr. Julie Noyes Hired as AAVMC Director for Academic Affairs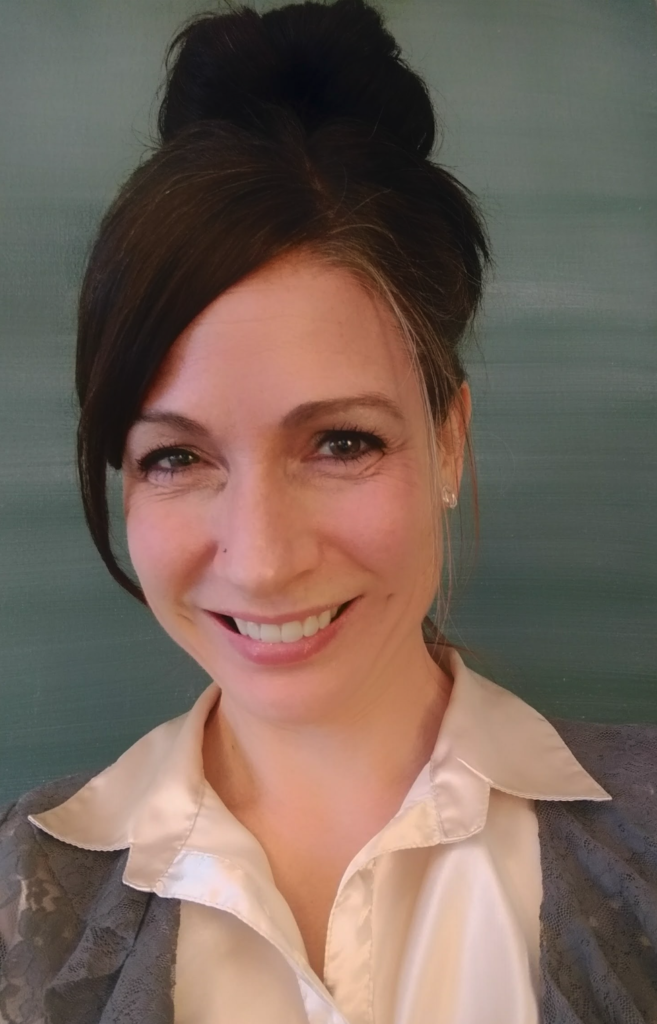 Dr. Julie Noyes has been appointed the AAVMC's Director for Academic Affairs. Noyes, a veterinarian and educational psychologist, is one of the leading educationalists working in academic veterinary medicine. As the Director for Academic Affairs, Dr. Noyes will lead multiple initiatives focused on improving and advancing education in the veterinary profession.
"Dr. Noyes brings tremendous expertise to her new role at AAVMC," said AAVMC CEO Dr. Andrew T. Maccabe. "Her work with evidence-based practices in teaching and learning will support our culture of continuous improvement and excellence in veterinary medical education. We're excited to welcome her to our team and look forward to her many contributions."
Dr. Noyes received her DVM from Colorado State University and her PhD in Educational Psychology from Washington State University. She also earned an MA in Education and an MS in Veterinary Science, both from Washington State University, and a BS in biology and environmental science from Oberlin College.
Prior to joining the AAVMC, Dr. Noyes served as Director of Education at VetBloom, where she led the company's learning service focused on developing and implementing a variety of evidence-based educational strategies and designing competency-based courses and curricula for professional and academic programs.
She co-led the Veterinary Learning Credential Network Alliance that seeks to create a blockchain based digital credential framework for competency-based learning, and remains an active member of the Open Skills Network to create innovative strategies for veterinary professionals to achieve their career goals.
Dr. Noyes worked with the Consortium on Workplace-Based Education & Learning (COWBEL), an international organization of veterinary colleges that utilize the distributive or community-based workplace education model for their programs.
She was involved in guiding the initial development of a novel competency-based curriculum intended to provide clinical educators working at veterinary colleges around the world with training that helps them develop effective and rewarding careers.
Dr. Noyes served as the Director of Education and Research at WholeLogic® Inc. where she designed DVM, veterinary student, and technician competency-based simulation curricula for private and academic training programs.
She also formerly served as Chief Learning Officer for the American Animal Hospital Association.
---
AAVMC Task Force on Team-Based Veterinary Healthcare Established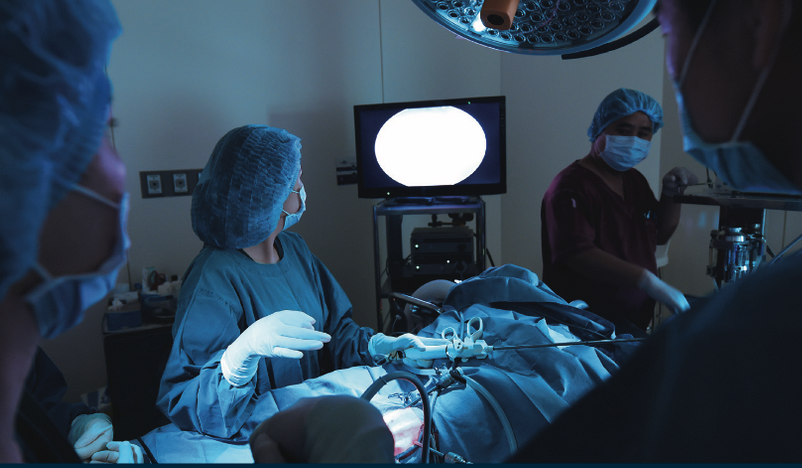 An AAVMC Task Force on Team-Based Veterinary Healthcare has been formed to identify and examine strategies for enhancing educational programs related to team-based veterinary healthcare delivery systems.
The task force will consider a number of initiatives, including methods for enhancing teamwork-related core competencies in veterinary medical students and strengthening team-based veterinary healthcare in member institution teaching hospitals.
It will also examine opportunities to expand AAVMC engagement in veterinary nurse education, including:
Enhanced collaboration between AAVMC member institutions and non-AAVMC member institutions who host AS or BS degree programs in veterinary nursing.
Increased number of AAVMC member institutions hosting their own AS or BS degree programs in veterinary nursing.
Enhanced quality of veterinary nursing programs hosted at AAVMC member institutions vis-à-vis development and implementation of a competency-based veterinary nursing education (CBVNE framework).
Support of potential new mid-level professional programs that might be created and launched at AAVMC member institutions.
The group is expected to submit a report to the Board of Directors in October 2022.
The establishment of the task force follows the presentation of a July 2021 virtual symposium titled, "Leading Change in Veterinary Healthcare Delivery: New Perspectives for AAVMC on the Veterinary Medical Team" which was led by Colorado State University and co-hosted by the AAVMC.
More than 200 people, including representatives from 27 AAVMC member institutions and numerous American Veterinary Technician Educator member institutions, attended the event. Among follow-up recommendations in a post-attendee survey: create a task force to continue the dialogue.
---
AAVMC's Cain Recognized as Top 100 Lobbyist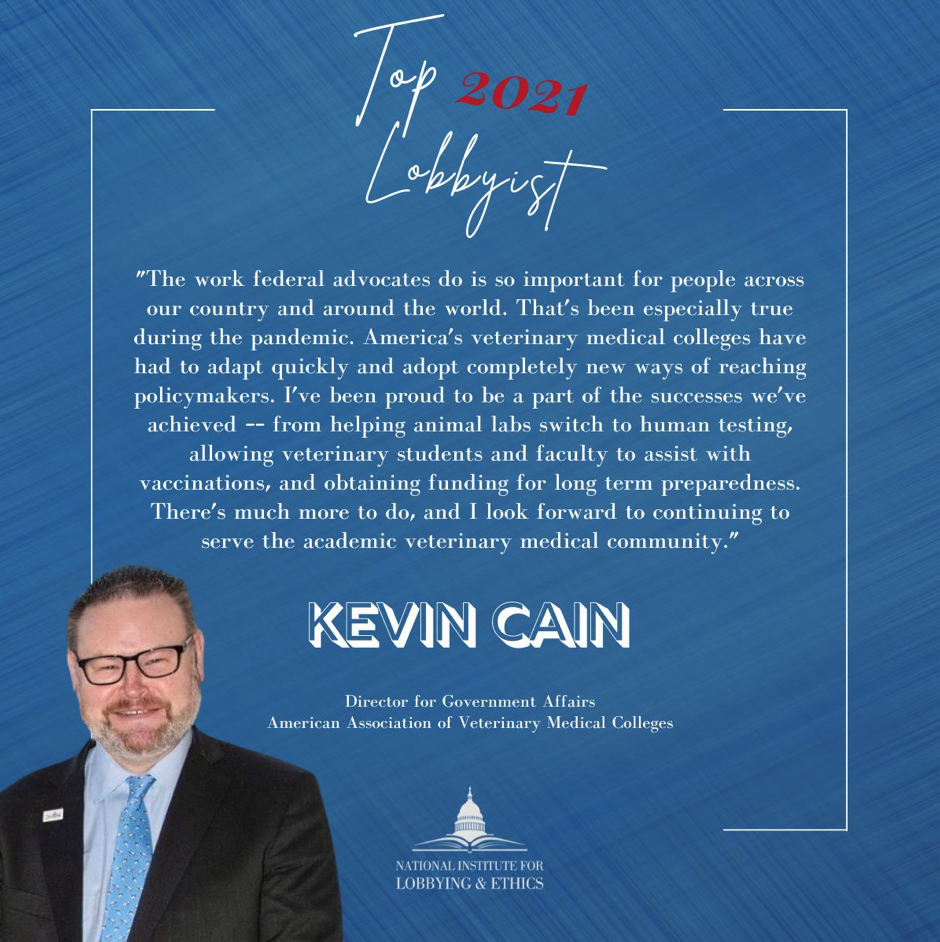 AAVMC Director for Governmental Affairs Kevin Cain has been named one of the Top 100 lobbyists by the National Institute for Lobbying & Ethics (NILE).
NILE's 2021 Top Lobbyist honorees are lobbyists, PAC managers, and grassroots professionals working for associations, small firms, large firms, and corporations. Those selected exhibited significant 2021 success, and demonstrated an innovative approach to their work, adherence to high ethical standards and a commitment to give back to their community and profession.
The NILE Top Lobbyist program solicited nominations from lobbyists over a seven-week process. All nominees were nominated by their peers, clients, or Congressional staff and were evaluated blindly to ensure that the program was 100% merit based.
"This year's list again highlights the amazing work of some amazing professionals," stated Paul Miller, NILE chairman of the board. "This distinction is so special because it was designed by lobbyists, judged by lobbyists, for lobbyists. Our profession can be easily misunderstood by the public and our contribution to government is often overlooked. This distinction begins to show the positive side of incredible professionals in the lobbying profession who are making a real difference," added Miller.
Cain, who joined the AAVMC in 2012, said he was "humbled and honored" when he learned the news.
---
Greenhill Recognized with PrideVMC 2021 Leadership Award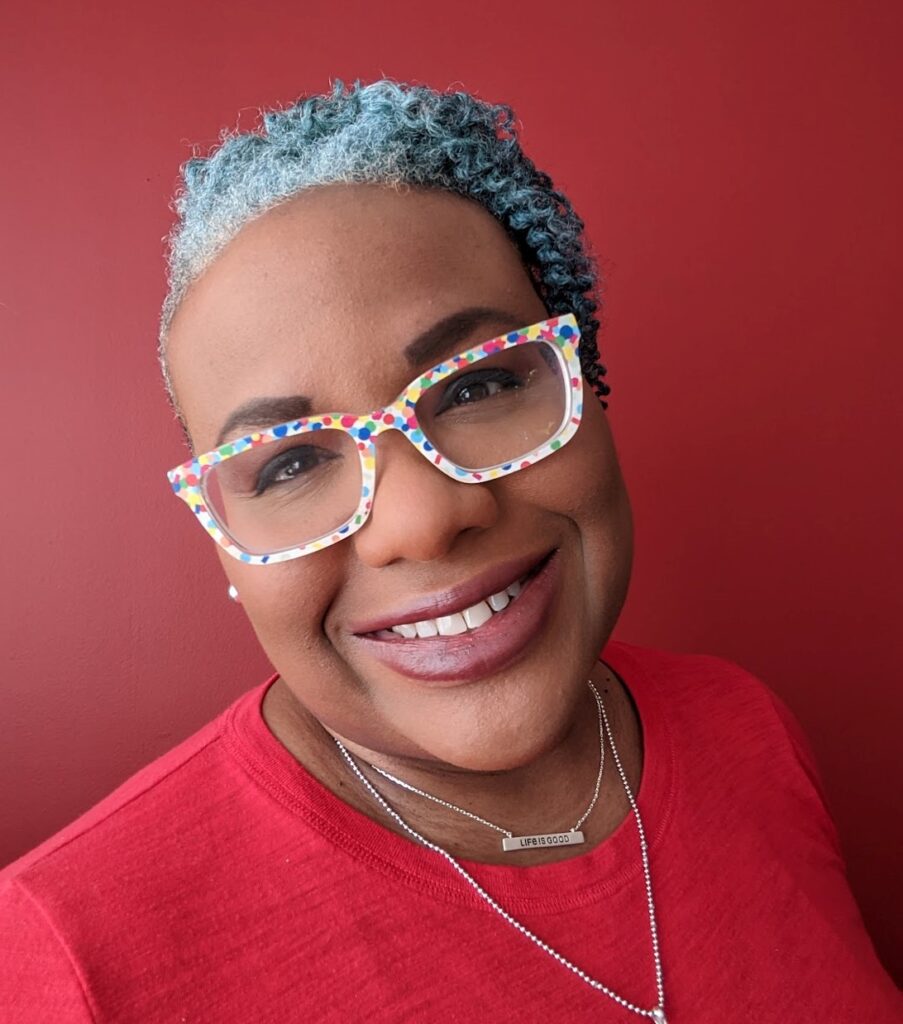 AAVMC Senior Director for Institutional Research and Diversity Lisa M. Greenhill has been awarded the 2021 PrideVMC Leadership Award from PrideVMC.
The award recognizes people who actively support PrideVMC's mission to create a better world for the LGBTQ+ veterinary community.
"Dr. Greenhill has been and continues to be an inspiration for all of us at PrideVMC," said PrideVMC President Dr. Dane Whitaker. "Her leadership on DEI issues in veterinary medicine and particularly issues that affect LGBTQ+ individuals in our profession is invaluable. We are so honored to continue this important work with her and look forward to further collaboration on advancing PrideVMC's mission and vision."
Dr. Greenhill, who originally joined the AAVMC in 1996 and has worked for the association on three separate occasions, reaffiliated with the AAVMC in 2004 and leads the organization's national research agenda and award-winning Diversity, Equity and Inclusion programs.
"I am humbled and filled with gratitude by this recognition from PrideVMC," said Dr. Greenhill. "There continues to be so much to be done in advancing diversity, equity, and inclusion for the LGBTQIA+ populations. I look forward to continuing to collaborate with PrideVMC in advancing the amazing work of the organization. We've still got work to do!"
PrideVMC, which celebrates its 30th anniversary in 2023, strives to foster acceptance and inclusivity for people of all sexual orientations, gender identities, and gender presentations within the veterinary medical profession and community. PrideVMC fights discrimination, builds collaborative networks, and supports LGBTQ+ veterinary students through mentorship and scholarship programs.
PrideVMC membership is open to the entire animal health and veterinary community regardless of role, race, color, religion, national origin or citizenship status, sex, gender identity or expression, sexual orientation, age, disability, or military status.
---
Global Healthcare, Scientific Bodies Adopt One Health Definition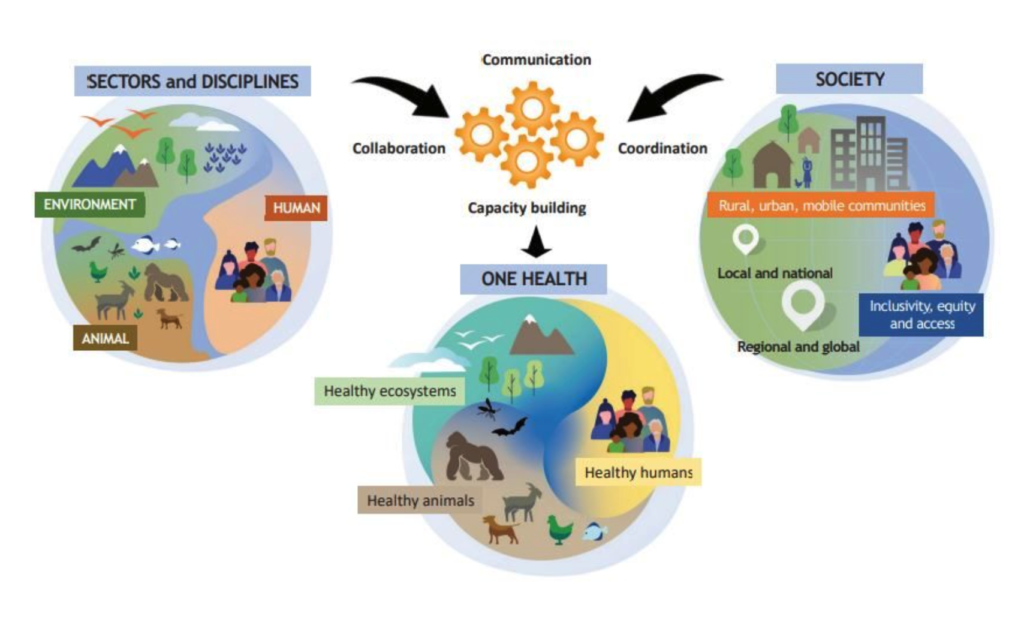 The concept of "One Health" is universally appreciated, yet often misunderstand. Most generally understand that the health and wellbeing of humans, animals and the environment are inextricably linked and that a wholistic approach is required to develop a sustainable approach to promoting health and defeating disease on a global scale.
But varying definitions in the past have largely failed to create widespread common understanding of the term. Now several prestigious international bodies have adopted a common definition.
The Food and Agriculture Organization of the United Nations (FAO), the World Organisation for Animal Health (OIE), the United Nations Environment Programme (UNEP) and the World Health Organization (WHO) convened an advisory panel termed the One Health High Level Expert Panel (OHHLEP) to create an operational definition.
The One Health definition developed by the OHHLEP states:
One Health is an integrated, unifying approach that aims to sustainably balance and optimize the health of people, animals and ecosystems. It recognizes the health of humans, domestic and wild animals, plants, and the wider environment (including ecosystems) are closely linked and inter-dependent. The approach mobilizes multiple sectors, disciplines and communities at varying levels of society to work together to foster well-being and tackle threats to health and ecosystems, while addressing the collective need for clean water, energy and air, safe and nutritious food, taking action on climate change, and contributing to sustainable development.
Please click here to learn more about the new definition.
---
2022 Soulsby Foundation One Health Fellowships Deadline January 31, 2022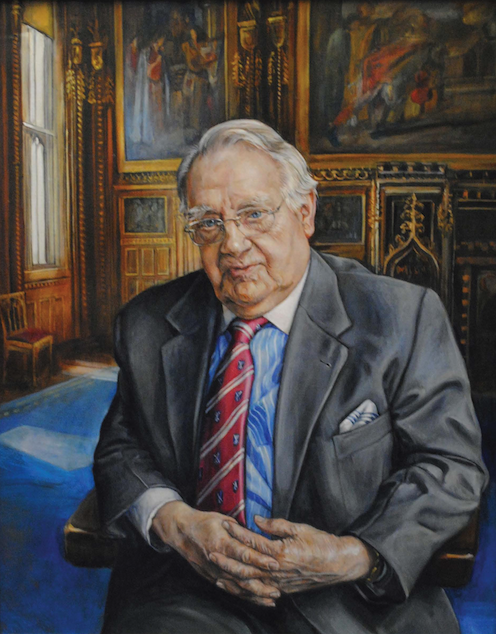 The Soulsby Foundation is seeking applicants for the 2022 Soulsby Foundation Travelling Fellowships. The Fellowship program was founded to promote One Health and honors the late Lord Soulsby of Swaffham Prior in Great Britain.
Soulsby Fellowships are presented to early career veterinary or medical researchers seeking to accomplish a meaningful project in the international field of One Health. The deadline for applying for a Soulsby Fellowship is January 31, 2022.

Applicants must be affiliated with a biomedically relevant academic institution in the UK, Europe, North America or Australasia. Further information and an application form may be found at www.SoulsbyFoundation.org.
Soulsby, who passed away in 2017, was former veterinary surgeon to the Queen, Dean of the Department of Veterinary Medicine at the University of Cambridge and an Honorary Fellow of the Royal Society of Medicine. He was the only individual to have served as President of both the Royal College of Veterinary Surgeons and the Royal Society of Medicine, as well as the only member of his profession in the House of Lords.

In 2015, Soulsby was awarded the Queen's Medal by the Royal College of Veterinary Surgeons for leadership in "juxtaposing the worlds of medical and veterinary science."

To honor his legacy, friends, colleagues and family members established the Soulsby Foundation, which seeks to inspire colleagues and students "to view animal and human medicine as one continuous health related tapestry."

---
Task Force on Wellbeing Competencies for Curriculum Integration
The Competency-Based Veterinary Education (CBVE) program has several items related to wellbeing, and several colleges have tasked their wellbeing professionals and/or faculty to develop wellbeing competencies and learning objectives along with tools for assessment. The Academic Affairs Committee (AAC) and the Academic Veterinary Wellbeing Professionals (AVWPs) have collaborated to form a task force with the intention of generating a list of "considerations & possibilities" of wellbeing competencies, learning objectives, and assessment tools to provide support for faculty. The task force will work to:
Develop wellbeing competencies, learning objectives, and evidence-based strategies for student assessment that build on student growth and development throughout the veterinary medical curriculum towards profession-readiness.
Engage with stakeholders to solicit feedback and refine the learning objectives to ensure that the proposed learning objectives meet the current wellbeing-related competency gaps in early-career practice.
This task force consists of domestic (US) and international representatives and will be soliciting feedback from external stakeholders both inside and outside of academia.
The document of proposed wellbeing competencies, learning objectives, and assessment tools developed will be available to all AAVMC member institutions at the AAVMC Annual Conference in March 2022.
---
Volunteer Opportunities Open for Service on AAVMC Committees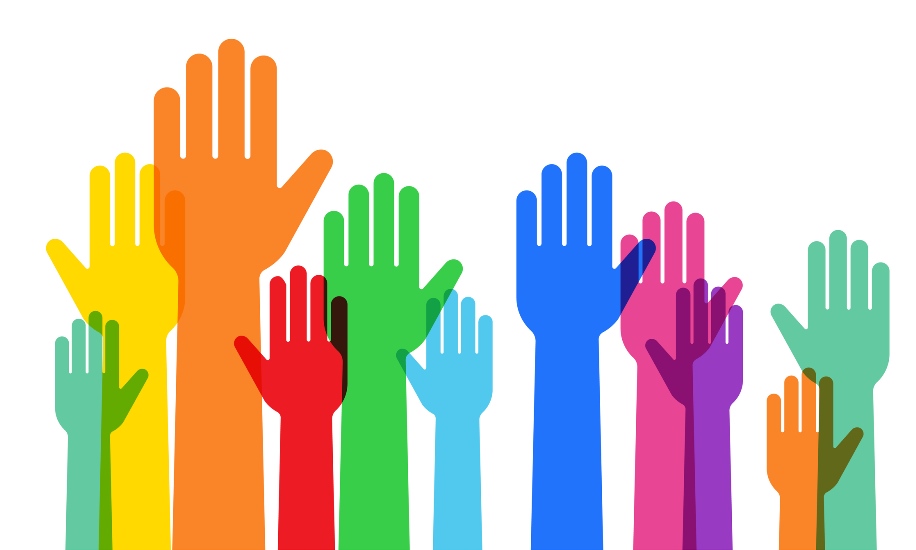 Volunteering is your opportunity to help shape the future of veterinary medical education! The AAVMC is currently seeking volunteers to fill vacancy positions on a variety of committees. Any employee of an AAVMC member institution is eligible to serve unless otherwise indicated.

All committee members are appointed by the AAVMC President and commit to a three-year term of service which commences after the March Annual Conference.

Opportunities to serve exist in the following areas:.
Please submit your application and supporting documents using the link associated with the committee by January 11, 2022.
Diversity, Equity, and Inclusion in academic veterinary medicine is a core value for the AAVMC. We welcome and encourage the nomination, including self-nomination, of members of the AAVMC community from underrepresented and/or otherwise marginalized communities for open committee positions.
For more information, contact please contact lblunt@aavmc.org.
---
IPEC Webinar on Promoting Access & Equity December 15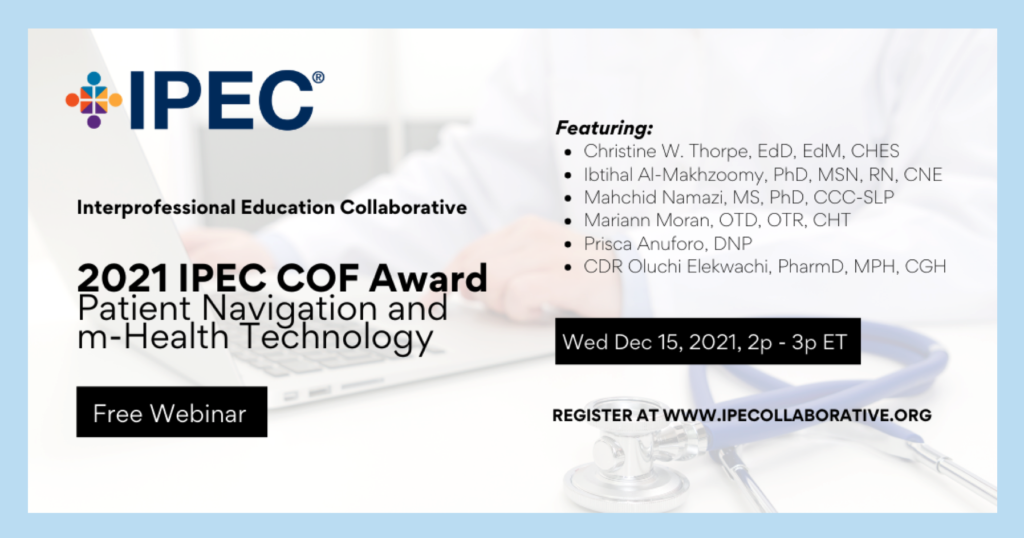 Readers are invited to register for 2021 IPEC COF Award: Patient Navigation and m-Health Technology, a webinar presentation featuring recent winners of the 2021 Public Health Excellence in Interprofessional Education Collaboration Award from Kean University. Registration is free.
Their multi-disciplinary project, The Effectiveness of Patient Navigation using Motivational Interviewing and m-Health Technology on Patient Activation & Engagement: A Pilot Study, is the result of a collaborative effort of faculty representing Nursing, Educational Leadership, Speech Language Pathology, Physician Assistant Studies, Occupational Therapy, Mathematics, Community Health, as well as a number of external organizations. Webinar participants will hear the results of their joint efforts to promote access and equity for racial and ethnically diverse populations with chronic conditions and whose health has been affected by the COVID-19 pandemic.
Objectives: Highlight the advantages of engaging interprofessional learners in community service to promote access and equity among disadvantaged populations Examine the importance of community-based partnerships to meet the healthcare needs of underserved populations and address public health threats Share "lessons learned" in developing infrastructure to address emergent and persistent population-based health equity challenges
The AAVMC is a member of IPEC, which includes 21 national health professions associations that seek to improve healthcare by promoting interdisciplinary collaboration. The webinar is designed for health professions educators, administrators, students, fellows, and practitioners.
To register, click here.
---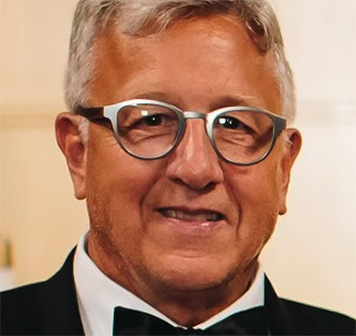 Editor's Note: As announced last summer, I am retiring effective December 31, 2021. The opportunity to serve as the AAVMC's Chief Communications Officer has been the great honor of my career, and I am more grateful than words can express. To the many wonderful people working in academic veterinary medicine, keep on keeping on! Since I began this adventure in 1983, I have seen the veterinary medical profession make astounding leaps in stature, capacity and quality. And our colleges and schools are the foundation of it all! To my colleagues at the AAVMC, thanks for letting me be a part of the team. Know this: the future of the profession is in good hands with the AAVMC.
Cheers! Jeff Douglas.
---
In the News
A Type of Coronavirus is Spreading Significantly in Deer in the US. Could They Spread it to Humans?
USA Today
In the Wild World, Tufts Clinic is Always Hunting for Ways to Heal
Boston Globe
Hunters Warned to Take Precautions for COVID-19 Spread Among Deer
ABC-WISN
From Tummy Tucks to Facelifts: Pet Plastic Surgery is Happening in Ohio
News Nation
Scientist at Work: Endangered Ocelots and their Genetic Diversity may Benefit from Artificial Insemination
The Conversation
Molecule Derived from Poisonous Plant Blocks All SARS-CoV-2 Variants in Cell Cultures
MSN
Mass Treatment with Ivermectin Halts Spread of River Blindness and West Nile Virus Transmission
Medical Dialogues
Comparing Human and Canine Oral Tumors Could Speed Up New Therapies
Technology Networks
Do Apologies Really Come Back to Bite You?
VIN
Two Veterinarians Elected to National Academy of Medicine
JAVMA News
Treatment Tricks Cancer Cells into Changing Their Identity to Eliminate Them
Technology Networks
The High Cost of a Veterinary Degree Leaves Many of us with Unpayable Debt
Vet Candy (opinion)
Royal Canin Gifts $175K to Tuskegee University College of Veterinary Medicine
Pet Age
Pen-side Test for Bovine Respiratory Disease May Save Cattle Industry Millions, Reduce Antibiotic Use
Phys.org
A Chewing Gum That Could Reduce SARS-CoV-2 Transmission
Medical Dialogues
911 Calls Reveal Urgency of Sequoyah High School Staff During Drug Incident
WVLT-8
---
From Our Members
K-State Researcher Continues Efforts to Halt Spread of African Swine Fever
Kansas State University
Deadly Disease 'Not Insurmountable' for Dogs
Washington State University
Breakthrough Laminitis Research Shows Promise for the Future
University of Pennsylvania
Major Gift Helps Launch Canine Health Center
Cornell University
New Tool Predicts Where Coronavirus Binds to Human Proteins
Cornell University
---
"Like" us on Facebook or follow us on Twitter, LinkedIn, and Instagram: