OPTIMIZING PERSONAL AND ORGANIZATIONAL WELLBEING

At AAVMC, we believe that personal and community wellbeing, especially in high-performance environments like medical education, is not only possible, but crucial.
---
Enhancing Wellbeing at the Organizational Level
Wellbeing in the veterinary medical healthcare profession has never been more important, and the AAVMC is responding. We've launched a systems-based initiative to help create a culture of wellbeing in our colleges and schools. Stress, compassion fatigue, burnout, issues around inclusion and other troubles can diminish the quality and the effectiveness of working and learning environments. But evidence-based tools and strategies from academic disciplines such as public health, social work and clinical psychology can make a big difference. AAVMC wellbeing initiatives can help member institutions assess, improve and sustain optimal organization culture — creating healthier, more positive environments for faculty, staff, residents, interns, and students in a high-intensity profession.
---
Peterson Brings Experience, Perspective to the Job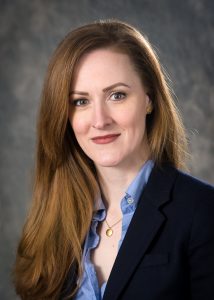 Director for Wellbeing Makenzie Peterson is the architect of our new program and is rapidly building it out. Makenzie joined the AAVMC in April 2020 following her service as Wellbeing Program Director at the Cornell University College of Veterinary Medicine. She also served as vice chair of the Veterinary Mental Health Practitioners (VMHP), now renamed the Academic Veterinary Wellbeing Professionals (AVWP). Before that, she served as a health specialist for an MIT/Harvard sponsored start-up based in the Harvard Business School's Innovation Lab. Peterson earned BS and MS degrees from the University of Utah, and expects to complete her Doctorate of Social Work (DSW) at the University of Southern California in 2022.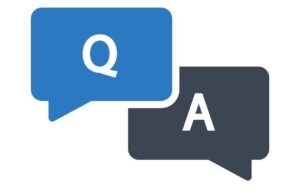 During this detailed Q&A, Peterson discusses the importance of wellbeing programs, the strategic program she is developing, defines success and discusses some of the things she's looking forward to accomplishing in the future. Please click here.
---
Bringing Recent Graduate Wellbeing into Focus
In collaboration with AVMA, AAVMC will be working to provide our members with a clearer picture of what recent student graduates are experiencing in regard to their wellbeing, their resources, and their stress points. We know that recent graduates may struggle after leaving veterinary college and launching into the profession for a variety of reasons, and the project starting point will be to survey recent graduates within the past five years. This survey will be disseminated prior to the end of the calendar year. The project goal will be to better amplify AVMA and member institutions' messaging and resources for recent alumna and provide supports and collaborations for any gaps that may be found in the survey results.
---
Accepted Students Wellbeing Course – A Universal Starting Point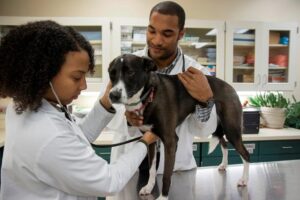 AAVMC's Wellbeing and Admissions initiatives are collaborating to offer accepted students an online wellbeing course to be completed pre-arrival to their respective veterinary college. The online course, set to be available during the next admissions cycle, would be available to all students who have been accepted to a veterinary program and would be housed on AAVMC's website through an online learning system. The course will utilize experts in the field to teach universal wellbeing concepts specific to medical school preparation, and also invite current veterinary students to talk about their experience with and application of the wellbeing topics discussed. The goal of this project would be to expand the current student knowledge of wellbeing, it's connection to diversity, equity, and inclusion, and equip all matriculating veterinary students with the same language and understanding around wellbeing prior to arriving at their veterinary college.
---
Clinician Wellbeing Initiative to Lead with Interns and Residents
In collaboration with the American Association of Veterinary Clinicians (AAVC), AAVMC's wellbeing initiative will begin addressing wellbeing for academic clinicians. The scope of the Clinician Wellbeing Initiative will be to better understand the needs, resources, and environmental factors that impact the wellbeing of our clinicians and provide organizational recommendations related to the findings. The initial phase of this initiative will focus on interns and residents, beginning with an international survey that will be disseminated this fall. The wellbeing-related issues explored with interns and residents will center around mental and physical distress, resource access, work environment, and their experience receiving professional mentorship. The wellbeing of junior faculty (non-tenured and adjunct included) and senior faculty will also eventually be explored in this initiative.
---
Suicide Prevention Awareness within the Profession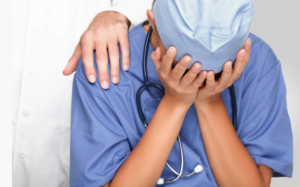 September was Suicide Prevention Awareness Month, and our members' Academic Veterinary Wellbeing Professionals worked within their institutions to amplify the message that individuals and veterinarians are not alone in this struggle and there are resources available to help. For those who have lost someone to suicide, we are with you in your grief. For those who have thought of ending their lives, we offer support. The health professions in general navigate higher levels of suicidal ideation than the general population, and because of this AAVMC is collaborating with other health profession associations to share evidence-based approaches and collectively elevate wellbeing across all the health professions. Peterson will also be presenting on "Suicide Prevention for the Veterinary Profession" at the New York State Veterinary Conference held virtually Oct. 2-4.
---
An Extensive Library of Wellbeing Monographs Just a Click Away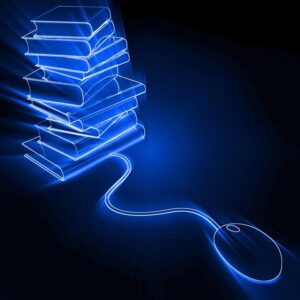 Since joining the AAVMC, Peterson has authored about a dozen monographs on various topics and issues in wellbeing. Comprehensive in scope, these manuscripts explore everything from how to assess wellbeing in an organization to strategies for coping with a global pandemic and the impact of a fractious national political climate on campus. Here's a list of the monographs currently on file in the library of resources:
GRIEF, LOSS, AND DEATH DURING COVID-19
VETERINARY WELLBEING SPEAKER/EXPERTISE GUIDELINES
NAVIGATING CONFLICT & JUDGEMENT DURING COVID-19
NAVIGATING CRUCIAL CONVERSATIONS
ENCOURAGING HELP-SEEKING BEHAVIORS
INTEGRATING RACIAL & MULTICULTURAL INCLUSION INTO ACADEMIC WELLBEING INITIATIVES
WELLBEING ASSESSMENT TOOL
CAREGIVING DURING THE PANDEMIC
UTILIZING VETERINARY WELLBEING PROFESSIONALS IN YOUR COVID-19 RE-OPENING PLANS
WELLBEING DURING AN ELECTION YEAR
---
AAVMC Joins National Academy of Medicine Wellbeing Collaborative

The AAVMC has been accepted for membership in the National Academy of Medicine's (NAM) Action Collaborative on Clinician Well-Being and Resilience and joins more than 100 other organizations working to address the problem of healthcare clinician burnout. Over the past 50 years, rates of clinician burnout have drastically increased across the United States. Burnout affects clinicians of all kinds, across all specialties and care settings. The collaborative is working in a variety of ways to address the problem. Collaborative members must develop an organizational commitment statement and actively engage with other members.
---
Our Newsletters
The AAVMC is working hard to create a culture of diversity and inclusion in every dimension of academic veterinary medicine. To foster this goal, the photographs and illustrations which are used in our communications programs are aspirational, and do not necessarily reflect the levels of diversity and inclusion that currently exist.