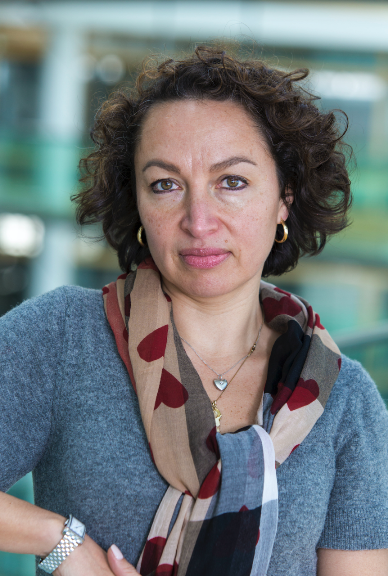 Washington, D.C., April 15, 2019 — Vanessa Mariani has joined the AAVMC as Director of Strategic Initiatives. Mariani is an animal health executive with broad experience in international marketing and strategic development with multinational corporations.
"We're pleased and excited about Vanessa joining our staff and look forward to her contributions," said AAVMC Chief Executive Officer Dr. Andrew T. Maccabe. "Through her work with a variety of corporations in the animal health sector she has worked closely with our organization in the past. She understands our mission and our culture and she enjoys strong relationships with many of our key stakeholders."
The Director of Strategic Initiatives position has been recently created by the Board of Directors to provide professional staff support in several key areas, including fundraising and development, admissions and recruitment, academic affairs and other areas.
Mariani has worked with Boehringer Ingelheim in a variety of positions since 2016. Most recently she served as Head of Marketing, Latin America. From 2017-18 she was based in Ingelheim, Germany and served as Head, Global Commercial Operations Integration. Prior to that position, she served as Head of Strategic Planning and Marketing Excellence with Merial, where she developed the first global strategic plan for Merial, and provided pre-integration assistance with BI's acquisition of Merial.
Mariani also worked for Pfizer/Zoetis for 13 years, where she served as Director of Innovation and Strategic Initiatives as well as Director of Academic & Professional Affairs, among other positions. She also served as a Senior Vice President and Group Account Supervisor for FCB Cure, a top-ten New Jersey-based advertising company focused on health and wellness product lines.
Mariani earned an MBA in general management and international marketing from the Instituto Tecnológico Autónomo de México and a BS in industrial design engineering from the Universidad Nuevo Mundo.
Download a high resolution photo here.
– 30 –
AAVMC MEDIA CONTACTS:
Jeff Douglas or Jeanne Johnson
Phone: 202/371-9195, x144
Email: jdouglas@aavmc.org or jjohnson@aavmc.org