Expert in Educational Policy and Innovation to be a Keynote Speaker at AAVMC Catalyze 2022 Conference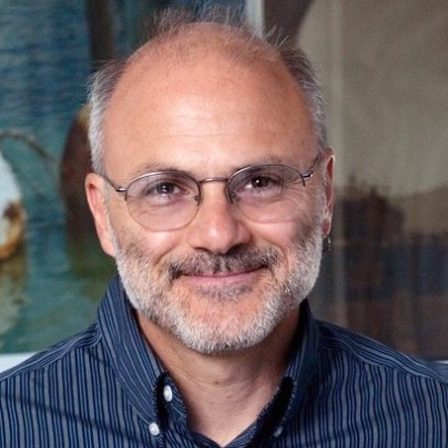 Dr. Randy Bass, an expert in educational policy and innovation, will present a keynote address at the AAVMC's Catalyze 2022 Annual Conference March 3-5, 2022, at the Watergate Hotel in Washington, D.C. Dr. Bass is vice president for strategic education initiatives and professor of English at Georgetown University, where he leads the Designing the Future(s) initiative and the Red House incubator for curricular transformation.
Designing the Future(s)' mission is to accelerate educational innovation that allows higher education to more effectively and equitably benefit society. That mission includes incorporating experiential modes of learning and new media technologies into the traditional educational model.
For 13 years he was the founding executive director of Georgetown's Center for New Designs in Learning and Scholarship (CNDLS), and for seven years, vice provost for education.
In 1994, the American Studies Crossroads Project, which he founded and directed for 10 years, was the first-ever Web-based project funded by the U.S. Department of Education's Fund for the Improvement for Postsecondary Education (FIPSE).
From 2003-2009 he was a consulting scholar for the Carnegie Foundation for the Advancement of Teaching, where he served, in 1998-99, as a Pew Scholar and Carnegie Fellow. From 2000-2005, he served as director and principal investigator of the Visible Knowledge Project, a five-year project on the impact of technology on the teaching of humanities, history and culture, involving 70 faculty on 21 university and college campuses.
He is the author or co-author of numerous books and articles, including, most recently, Redesigning Liberal Education: Innovative Design for a Twenty-First-Century Undergraduate Education.
Learn more and sign up for the conference here.
---
AAVMC Board of Directors Reorganizes to Reflect International Orientation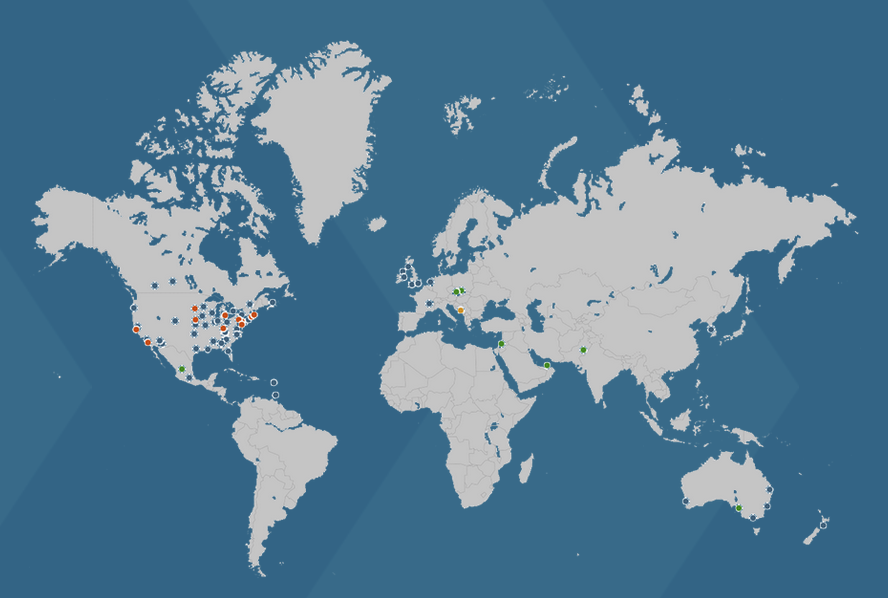 The AAVMC Board of Directors has changed its composition and structure to provide more comprehensive and proportional representation for its global base of member institutions.
Over the past couple decades, the number of international institutions that have earned Council on Education accreditation and successfully petitioned the AAVMC for membership has substantially increased.
"The AAVMC has evolved into a truly international organization and it's a role we are proud to embrace," said AAVMC CEO Dr. Andrew T. Maccabe. "As we look to the future, it's likely we will see increased growth in our international membership base, so it's important that our internal governance system effectively represents our membership."
The AAVMC was founded in 1966 with 18 U.S. members and three Canadian members. It now includes 33 U.S. based institutions, five Canadian institutions, and 16 international members.
That growth was behind the board's decision to change the name of the organization from the Association of American Veterinary Medical Colleges to the American Association of Veterinary Medical Colleges earlier this year.
Here's the specific changes: based on a proposal from the Governance Committee, the former At-Large Directors representing Departments of Comparative Medicine and Departments of Veterinary Science have been eliminated, as has the non-voting Liaison to APLU position.
In addition to the five Officers (President, President-elect, Immediate Past President, Secretary and Treasurer), the Board will now have six At-Large Directors:
Region I (U.S., Mexico & the Caribbean), three Directors;
Region II (Canada), one Director;
Region III (Europe), one Director; and
Region IV (Australia, New Zealand & South Korea), one Director.
To ensure the board has equitable representation among geographic regions, the board adopted the following policy: regions with 5-9 schools will have one Director; regions with 10-24 schools will have two Directors; and regions with 25 or more schools will have three Directors.
---
Six AAVMC Institutions Earn HEED Awards
Six AAVMC member colleges of veterinary medicine are among 51 institutions nationwide that have been awarded the 2021 Health Professions Higher Education Excellence in Diversity (HEED) Award from INSIGHT Into Diversity magazine, the oldest and largest diversity publication in higher education.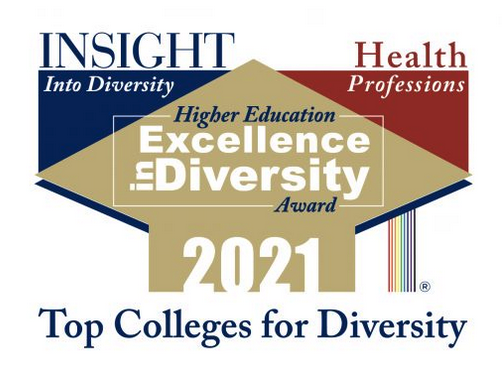 Honorees include the Texas A&M University College of Veterinary Medicine and Biomedical Sciences, the Purdue University College of Veterinary Medicine, the Louisiana State University College of Veterinary Medicine, the Kansas State University College of Veterinary Medicine, Michigan State University College of Veterinary Medicine and the Ohio State University College of Veterinary Medicine.
The HEED Awards recognize U.S. medical, dental, pharmacy, osteopathic, nursing, veterinary, allied health, and other health schools and centers that demonstrate an outstanding commitment to diversity and inclusion across their campuses.
The award, which is open to all colleges and universities of the health professions across the U.S. and Canada, is based upon a comprehensive assessment of an institution's level of achievement and intensity of commitment in regard to broadening diversity and inclusion on campus through initiatives, programs, and outreach; student recruitment, retention, and completion; and hiring practices for faculty and staff.
It includes medical, dental, pharmacy, osteopathic, nursing, veterinary, allied health, and other health schools and centers.
HEED Award administrators say one of the goals of the application process is to help institutions of higher education assess their diversity efforts in a way that helps them recognize and build upon their success and identify opportunities for improvement.
"We take a detailed approach to reviewing each application in deciding who will be named a Health Professions HEED Award recipient," said Lenore Pearlstein, publisher of INSIGHT Into Diversity magazine. "Our standards are high, and we look for schools where diversity and inclusion are woven into the work being done every day across their campus."
The award is judged by representatives of Potomac Publishing, Inc., publisher of INSIGHT Into Diversity magazine. INSIGHT Into Diversity is the oldest and largest diversity-focused publication in higher education.
For more information about the 2021 Health Professions HEED Award, visit insightintodiversity.com.
---
AAVMC Film Festival Spotlights Indigenous People

In honor of Native American Heritage Month, the AAVMC is hosting its first film festival. The Indigenous People's film festival is designed to raise awareness about indigenous communities in countries where AAVMC has institutional members, according to Senior Director for Institutional Research and Diversity Dr. Lisa Greenhill.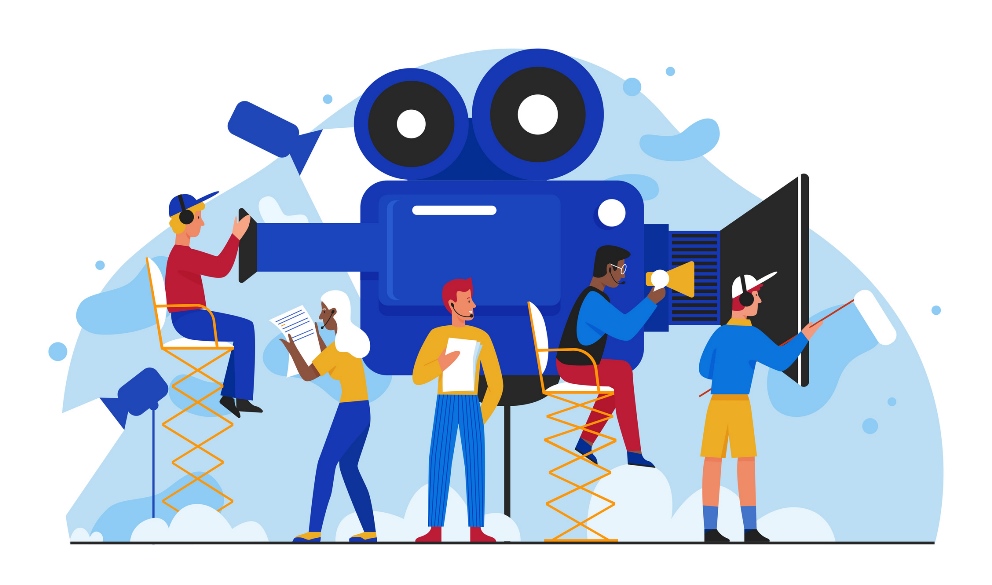 In U.S. based colleges and schools, indigenous students comprise only .7% of all DVM students. "As we continue to focus on recruiting more BIPOC students into veterinary medical school, it is critical for all of us to learn more about indigenous communities and students," she said.

With the help of faculty members at colleges of veterinary medicine in the U.S., Canada, Australia, and New Zealand, four films were selected for inclusion in this program. All movies are available on streaming services (Amazon and Netflix), and each is critically acclaimed.
To participate in the festival, simply watch one or more of the films and register for a 90-minute Zoom-based discussion on December 2 at 4 p.m. ET. Click here to sign up for the Zoom discussion.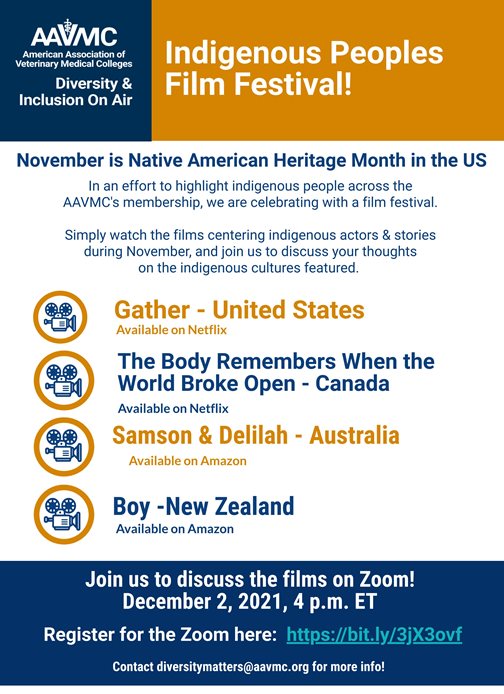 ---
AAVMC/APLU Gene Editing Task Force Member Jon Oatley Testifies Before Congress
A member of the AAVMC/APLU Gene Editing Task Force recently testified during a joint hearing of the House Committee on Agriculture's Sub-Committees on Livestock and Foreign Agriculture and Biotechnology, Horticulture and Research. Dr. Jon Oatley, associate dean for research and director of the Functional Genomics Initiative at the Washington State University College of Veterinary Medicine, emphasized the need for regulatory reform regarding gene editing technologies.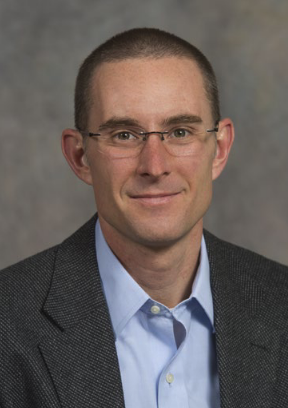 Oatley outlined the history and importance of animal agriculture, the evolution of biotechnology, the vast potential of gene editing to help feed a growing global population and the need to have regulatory processes to be "rooted in science and aligned to the pace of development" during his testimony.
"Food security is a critical global issue," he said. "The United Nations Population Division projects that there will be 9.8 billion people on earth by the year 2050. Providing food at sufficient quantity and nutritional quality for this number of people will require major improvements in production efficiency for both plant and animal agriculture so that outputs for human consumption are generated from minimal inputs and accomplished in a climate smart way."
Techniques such as selective breeding have been used for thousands of years to select for traits that maximize health and productivity, and new technologies such as CRISPR gene editing make it possible to code for optimized growth, resiliency, and climate smart performance in livestock.
During the early periods of the biotechnology revolution, transgenics were used to create genetically modified organisms (GMO's). But public attitudes regarding food derived from GMO's has been largely negative and slowed the advancement of science.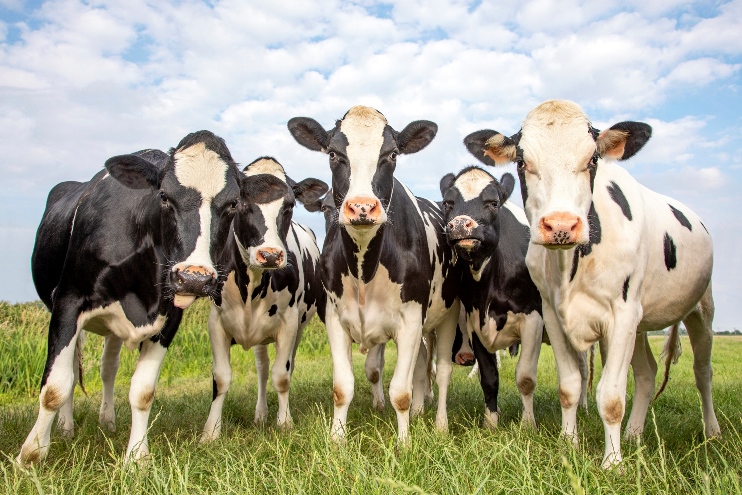 Unlike transgenic approaches in biotechnology that create GMO's which could not arise in nature, gene editing intentionally codes for genomic changes that mimic those that occur through natural processes.
Currently gene editing is regulated by the Food & Drug Administration as a New Animal Drug Application, a process designed for the development of drugs and not for intentionally created genomic changes in livestock.
"The current state for federal evaluation, approval, and monitoring of intentionally genetically altered animals in the U.S. are based on processes established for transgenic technologies which do not align well with the state-of-the-art gene editing technologies," said Oatley. In addition, these processes are viewed by many developers of genetic engineering applications in livestock as ambiguous, glacial in pace, and cost prohibitive."
---
AVMC's 2021 Annual Report Published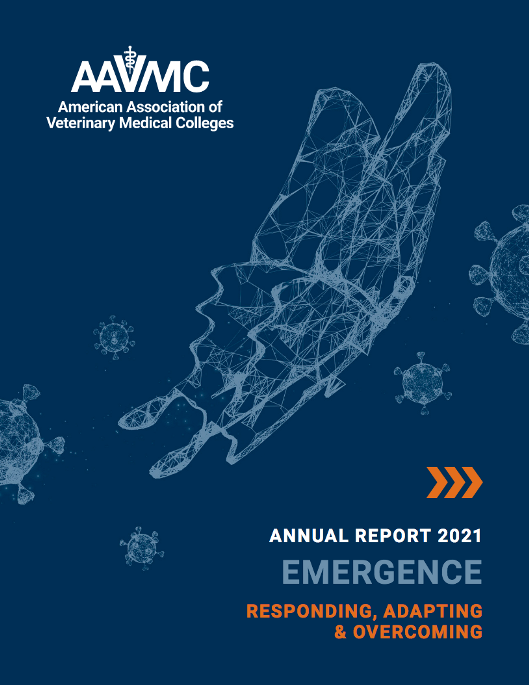 The AAVMC's 2021 Annual Report has been published. The 32-page report, themed "Emergence: Responding, Adapting and Overcoming," includes updates on major program areas like admissions and recruitment, wellbeing, diversity and inclusion, educational debt and other programs.
The report also details how the AAVMC is successfully navigating the uncertainties and complexities of a pandemic-altered operating environment.
This year's annual report is organized according to the five overarching goals of the AAVMC's new strategic plan.
The report contains several infographics summarizing key data on application trends, graduation, enrollment and student debt. The report also contains an annual financial report.
---
Student Applications for 2022 Zoetis Scholarships Open Through December 2
Applications for Zoetis Scholarships from second- and third-year veterinary students enrolled at colleges and schools of veterinary medicine in the United States and Caribbean are being accepted through December 2, 2021.

Recipients of the 2022 Zoetis Foundation Veterinary Student Scholarship Award will each receive $2,000 for the 2022-2023 academic year. Interested students can apply here. Winners will be announced during the 2022 SAVMA Symposium in March 2022.
In prior years, Zoetis funded awards for over 3,900 scholarships totaling more than $7.9 million.
"Zoetis' long-standing commitment to the mission of assisting veterinary students is unwavering," said Dr. Christine Jenkins, Chief Medical Officer and Vice President, Veterinary Medical Services and Outcomes Research at Zoetis. "This award helps ease veterinary education-related financial debt and in many cases, enables students to participate in experiential learning opportunities such as externships."
Eligibility criteria include academic excellence, financial need, diversity, promoting sustainable practices, leadership, and career interest. Scholarships will be awarded to students in all areas of professional interest, including food animal medicine, small animal clinical medicine, research, government services, public health, and organized veterinary medicine.
"The AAVMC is proud to help new generations of veterinarians by partnering with the Zoetis Foundation on this strategic effort," said Dr. Andrew T. Maccabe, Chief Executive Officer of the AAVMC. "Scholarship support plays a significant role in the success and wellbeing of our DVM students and we're extremely grateful to the Zoetis Foundation for the investment they're making in the future of the profession."
To learn more about the Zoetis Foundation Veterinary Student Scholarship Award or to apply for a scholarship, please register here. VETVANCE is a free educational resource sponsored by Zoetis that provides veterinary students, recent graduates and veterinary technicians with online content relating to professional development, business skills, professional stewardship, financial literacy, personal wellness, and much more.
The Zoetis Foundation supports communities and the people who care for animals, with a specific focus on advancing opportunities for veterinarians and farmers around the world. As the world's leading animal health company. Zoetis' portfolio and pipeline of medicines, vaccines, diagnostics, and technologies make a difference in over 100 countries. In 2020, Zoetis generated revenue of $6.7 billion with about 11,300 employees.
---
Two Veterinarians from AAVMC Member Institutions Elected to National Academy of Medicine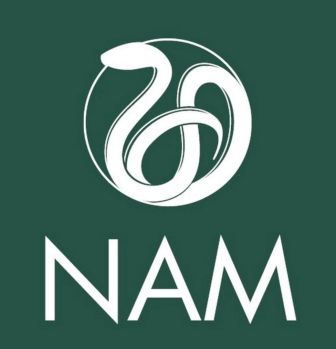 Two leaders from AAVMC member institutions have been inducted into the prestigious National Academy of Medicine: Dr. Christine Kreuder Johnson from the UC Davis School of Veterinary Medicine and Dr. Wondwossen A. Gebreyes from the Ohio State University College of Veterinary Medicine.
Dr. Johnson is an expert in epidemiology and ecosystem health. She is a professor with the One Health Institute in the School of Veterinary Medicine and directs the EpiCenter for Disease Dynamics, which aims to better understand the environment and climate-related drivers for spillover at the forest-urban edge in Africa and Latin America.
She was a lead on the USAID PREDICT project, which strengthened global capacity to detect emerging viruses and pandemic threats.
At UC Davis, she teaches One Health and ecosystem health and fosters a training program in applied research in wildlife epidemiology and disease ecology.
In 2018, Dr. Johnson was chosen as a 2018 AAVMC Faculty Fellow, where she was able to provide policymakers in Washington, DC, with a veterinary perspective on how scientists and educators can engage with policymakers to take steps to combat the threat of emerging and potentially pandemic diseases.
Dr. Gebreyes is a professor of veterinary preventive medicine at Ohio State. He and his team discovered the molecular mechanisms that play a role in triggering bacterial antibiotic resistance. The researchers identified microbes that, after becoming tolerant to specific disinfectants, would automatically become resistant to a wide range of antibiotics. That finding resulted in changes to disinfection practices in environments ranging from hospital rooms to pig farms.
He was recognized by the academy for his leadership in molecular epidemiology and global health and for providing fundamental insight into how animal agricultural and environmental systems influence public health, community development and livelihood worldwide.
Established in 1863 during the Lincoln administration, the non-profit National Academy of Sciences is a private organization that exists to provide expert advice and counsel on scientific matters for the federal government and others.
Over the past 150 years, the organization has evolved to include the National Academy of Engineering, the National Academy of Medicine, and the National Research Council.
Election to the Academy is considered one of the highest honors in the fields of health and medicine and recognizes individuals who have demonstrated outstanding professional achievement and commitment to service. Its membership includes more than 300 Nobel laureates.
---
AAVMC's Greenhill Recognized During National Disability Employment Awareness Month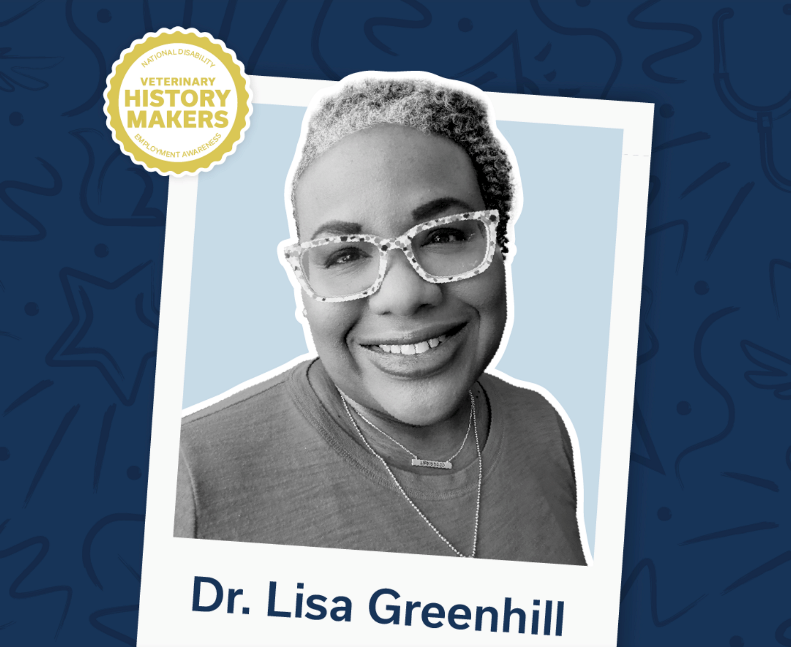 Senior Director for Institutional Research and Diversity Dr. Lisa Greenhill is featured in a "Veterinary History Makers" series highlighting National Disability Employment Awareness Month.
Organized by MedVet, the series highlights people who are doing outstanding work in advocating for equal access to educational opportunities in the veterinary profession. MedVet is publicizing the series through social media-based and traditional communications.
AAVMC data shows that nearly 12% of DVM students self-identify as having a disability. Dr. Greenhill operates programs designed to make the veterinary academic community and the profession more accessible and accommodating for persons with disabilities as part of her broad-based work with diversity, equity and inclusion (DEI).
The 2021 AAVMC Annual Conference featured a keynote address from Dr. Jay Dalmage, author of Academic Ableism: Disability and Higher Education.
MedVet is a national network of emergency and veterinary specialty hospitals whose 2,000 team members collaborate with more than 5,400 referral Partners to provide advanced care for hundreds of thousands of animals every year. See MedVet's Facebook post here.
---
NIAMREE Presents Anti-Fungal Resistance Webinar

The National Institute of Antimicrobial Resistance Research and Education (NIAMRRE) will present a virtual webinar on December 9 from noon – 1:30 p.m. Central Time entitled "Starting Conversations: Antifungal Resistance and its Impact on Food Production and Human and Animal Health." Registration is free and open to both members and non-members.
Here's NIAMRRE's description about what the webinar will cover:
"Antifungals are critically important to the health of humans, plants, and animals; however, their use also has the potential to select for antifungal resistance. Fungi are a challenging cause of infectious disease across all species, and antifungals are a necessary tool for managing these diseases effectively.
Priorities set forth in the U.S. National Action Plan for Combating Antibiotic-Resistant Bacteria and by the Presidential Advisory Council on Combating Antibiotic-Resistant Bacteria include bridging knowledge gaps to address antifungal resistance rates across humans, animals, plants, and the environment. In NIAMRRE's "Starting Conversations" series, we will hear from experts across the animal, human, crop, and environmental sectors and begin to explore solutions to this emerging threat to animal and human health and global food security."
The AAVMC and the Association of Public and Land-grant Universities (APLU) teamed up to create NIAMRRE in 2018 following a multi-year collaboration focused on the AMR problem.
---
IPEC, SAMHSA Collaborate on Substance Abuse Webinar in Health Professions Education

The Inter-Professional Education Collaborative (IPEC) will partner with the Substance Abuse and Mental Health Services Administration (SAMHSA) Region 3 on a virtual conference focused on addiction education champions' projects across all professions.
Creating the Essential Workforce of the Future: A Showcase of Addiction and Behavioral Health Interprofessional Education will be held on Wednesday, November 17, 2021 from 10 a.m. to 3 p.m. EDT. Registration is free.
The webinar is targeted at health professions educators, administrators, students, fellows, and practitioners and will focus on the importance of interprofessional collaboration and co-occurring mental health and substance use disorders across the lifespan.
Program content will include a promising Naloxone White Coat Initiative, Intensive Addiction Center of Excellence SUD student experience, and System-wide Champions Model Program will be shared.
For more information, contact Jean Bennett at jean.bennett@samhsa.hhs.gov or Shelly McKearney at smckearney@ipecollaborative.org.
---
In the News
A More Comfortable Goodbye? Vets Bring Pet Euthanasia Home
Associated Press/Yahoo
Nearly 1,000 of Florida's Beloved Manatees Have Died This Year as Toxic Algae Blooms Choke Off Their Food Source
CNN
Is There Such A Thing As A 'Dumb' Dog? Why Some Canines Are Harder to Train Than Others
Newsweek
Cornell Researchers Create "Digital Twin" To Study Listeria Outbreaks
Food Processing
K-State College of Veterinary Medicine Receives HEED Award for Diversity Efforts
Junction City Union
One Health Degree Coming to Canadian University
Veterinary Practice News (Canada)
MU Partners with Jefferson College Creating New Transfer Program for Vet Techs
DVM360
Penn Vet Establishes Institute for Infectious and Zoonotic Diseases
Feedstuffs
Breath Test Can Identify COVID-19 in Critically Ill Patients
Technology Networks
Novel Gene Therapy Platform Speeds Search for Ways to Cure Blindness
Pennsylvania Ag Connection
Preventing Future Pandemics Starts with Recognizing Links Between Human and Animal Health
The Conversation
US Veterinarians Overwhelmed as More Pet Owners Seek Care
US News/Voice of America
---
From Our Members
Identification of Brucella Protein Could Lead to Infection Treatment
Washington State University
Epidemiologist Elected to National Academy of Medicine
UC Davis
Ohio State Global Health Expert Wondwossen Gebreyes Elected to National Academy of Medicine
The Ohio State University
New $325,000 Grant Supports First U.S. Research Project into Novel Tick Disease
Kansas State University
Antibody Treatment Prevents Inflammation in Lungs, Nervous System in Macaques With SARS-CoV-2
UC Davis
"Miracle Dog" Goes Into Fifth Remission From Lymphoma
Cornell University

To see a news feed featuring breaking news from our member institutions, please click here.
---
"Like" us on Facebook or follow us on Twitter, LinkedIn, and Instagram: