November 2020

MIT Leadership Expert Hal Gregersen to Deliver First Conference Keynote
Massachusetts Institute of Technology (MIT) leadership expert Hal Gregersen will present the first of three keynote addresses during the AAVMC's 2021 Annual Conference on March 3, 2021.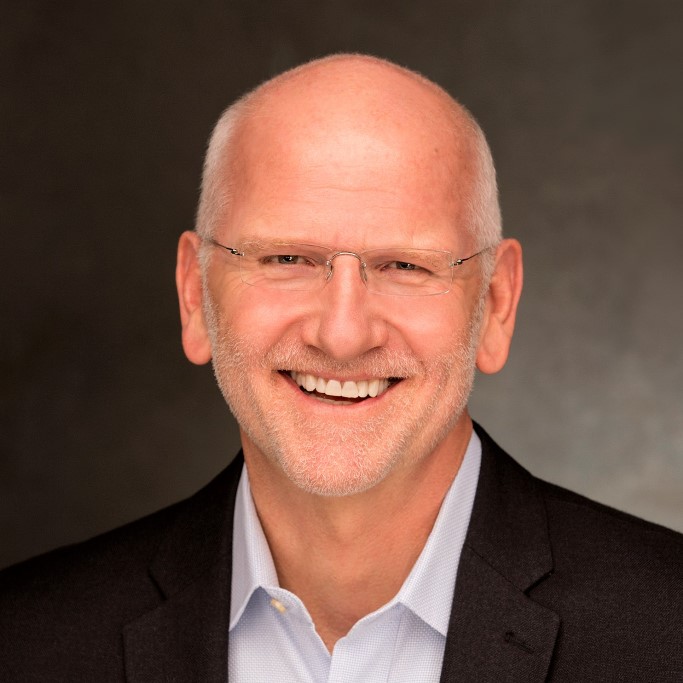 Ranked as one of the world's 25 most influential management thinkers by Thinkers50 and winner of the 2017 Distinguished Achievement Award for leadership, Gregersen has dedicated his career to studying how organizations can develop better problem solvers and creative thinkers.
His leadership theories are structured around the concept that the power of change and progress turns on the nature of the questions that are asked, not necessarily on the solutions that surface.
Read more about Gregersen"s "Question Burst" concept and his leadership theories in this Harvard Business Review article and his book "Questions Are the Answer: A Breakthrough Approach to Your Most Vexing Problems at Work and in Life."
The March 2021 AAVMC Annual Conference & Iverson Bell Symposium, "Catalyze 2021: Connect & Innovate in the Face of Global Challenges," will be presented as a virtual experience March 3-5, 2021. Registration is open.
---
AAC Affirms Quality of Education Is Meeting Standards of Excellence During Pandemic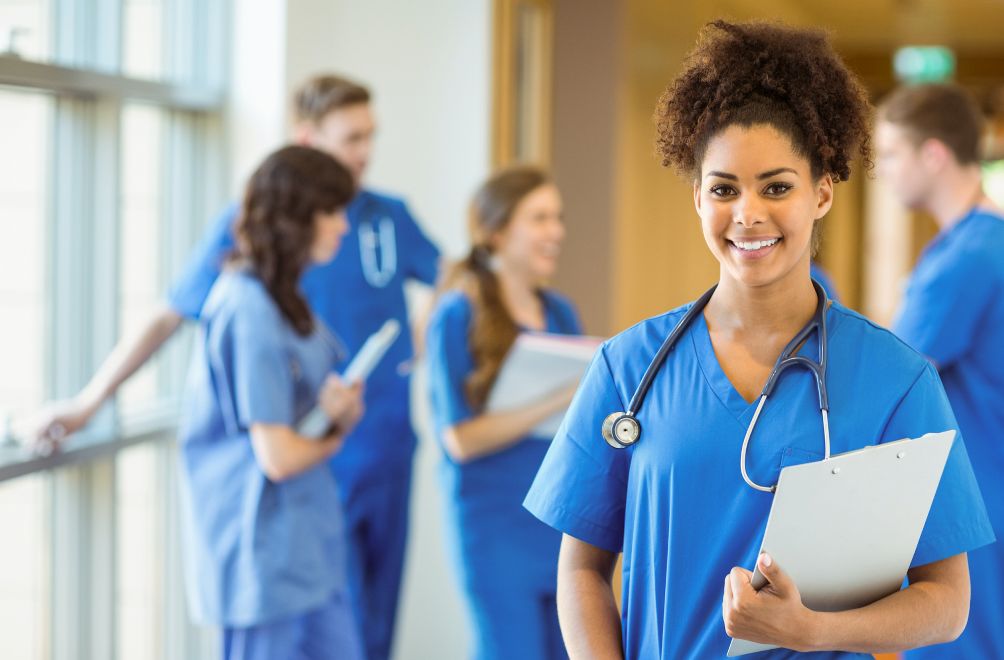 Measures taken to protect public health during the COVID-19 pandemic are not compromising the quality of instruction and learning in academic veterinary medicine, according to the opinion of an AAVMC Academic Affairs Committee (AAC) working group that examined the issue. The group concluded that "pandemic era" graduates are as skilled and well-trained as any others in a summary brief shared with AAC members titled "Preparation of Students During COVID-19 Pandemic."
The AAC has been meeting bi-weekly since late spring to exchange ideas and share best practices related to COVID-19 curricular adaptations. AAC leaders decided to examine and comment on the issue after hearing some anecdotal remarks that suggested pandemic-required health and safety protocols were diminishing the quality of instruction for current veterinary medical students, particularly in the area of clinical training experiences.
AAC leaders working on the statement included Dr. Jodi A. Korich, associate dean for education at the Cornell University College of Veterinary Medicine; Dr. Jared Danielson, associate dean of academic and student affairs at the Iowa State University College of Veterinary Medicine; and Dr. Nicholas Frank, associate dean for academic affairs at the Cummings School of Veterinary Medicine at Tufts University.
In the summary statement outlining their perspective, the group acknowledged that pandemic-required changes like social distancing and increased remote instruction had certainly disrupted the status quo. But they concluded that "The associate deans of the Academic Affairs Committee therefore expect 2021 graduates to be well prepared for veterinary practice, advanced clinical study, or graduate education."
The working group cited educational research which demonstrates teaching modalities are less important than "clear and appropriate learning outcomes" and "meaningful practice with feedback."
"While COVID-19 has precipitated changes in how students acquire the knowledge and skills to become practice-ready upon graduation, the competencies and standards of veterinary programs remain unaltered and colleges continue to use a wide variety of assessments to assure students meet the academic standards," the group wrote in their statement.
Decades of advancements in educational technology, innovation and new faculty approaches to student learning in a remote environment are all helping preserve the quality and integrity of educational programming, the experts said.
Earlier this year, AAVMC member institution leaders conducted a detailed examination of how effective clinical education programs could be resumed after the initial pandemic "shutdowns" were ordered in the spring.
"Guidelines and Considerations for Re-engaging Veterinary Medical Students in Clinical Rotations During the COVID-19 Pandemic," released in May 2020, detailed a series of recommendations for member institutions to consider as they re-engage veterinary medical students in clinical rotations at university owned and operated teaching hospitals, affiliated clinical sites and externship sites.
The authors also noted that the adjustments students are making to virtual instruction and learning during the pandemic will help them throughout their professional lives as professional continuing education and life-long learning programs become more virtual in nature.
The statement is not an official policy or position statement that has been processed through internal governance system channels and been formally considered and adopted by the Board of Directors. Rather, it is a thoughtfully researched and reasoned statement developed by leaders of the AAC designed for member institutions to use in communications with their own stakeholders.
---
Four U.S. AAVMC Member Institutions Earn HEED DEI Awards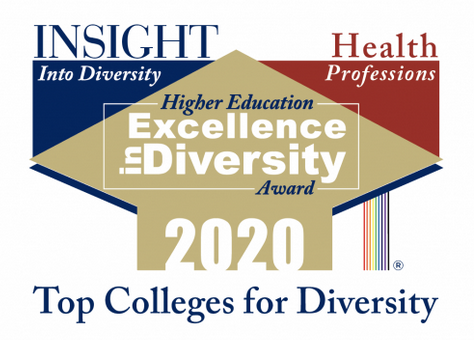 Four AAVMC member institutions have been awarded the 2020 Health Professions Higher Education Excellence in Diversity (HEED) Award.
Honorees include the Texas A&M University College of Veterinary Medicine and Biomedical Sciences, The Ohio State University College of Veterinary Medicine, the Purdue University College of Veterinary Medicine, and the Louisiana State University College of Veterinary Medicine.
The HEED Awards recognize U.S. medical, dental, pharmacy, osteopathic, nursing, veterinary, allied health, and other health schools and centers that demonstrate an outstanding commitment to diversity and inclusion across their campuses.
"We're proud to congratulate these four colleges on this tremendous achievement," said AAVMC Chief Executive Officer Dr. Andrew T. Maccabe. "All of our members are committed to building diversity, equity and inclusion on campus and this work has never been more important. But earning this recognition is a major accomplishment for these members and we applaud their success."
The award, which is open to all colleges and universities of the health professions across the U.S. and Canada, is based upon a comprehensive assessment of an institution's level of achievement and intensity of commitment in regard to broadening diversity and inclusion on campus through initiatives, programs, and outreach; student recruitment, retention, and completion; and hiring practices for faculty and staff.
It includes medical, dental, pharmacy, osteopathic, nursing, veterinary, allied health, and other health schools and centers.
HEED Award administrators say one of the goals of the application process is to help institutions of higher education assess their diversity efforts in a way that helps them recognize and build upon their success and identify opportunities for improvement.
The award is judged by representatives of Potomac Publishing, Inc., publisher of INSIGHT Into Diversity magazine. INSIGHT Into Diversity is the oldest and largest diversity-focused publication in higher education.
For more information about the 2020 Health Professions HEED Award, visit insightintodiversity.com.
---
More Demand Than Ever for Application Fee Reimbursement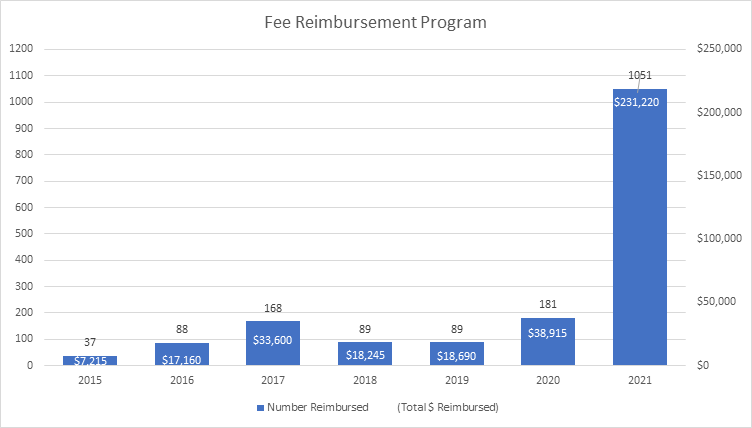 More veterinary medical school applicants than ever before applied this past cycle to take advantage of the VMCAS Fee Reimbursement Program. After an almost six-fold increase in fee reimbursement requests exceeded the program's allotted budget of $50,000, the AAVMC's Board of Directors approved increasing the budget to cover all qualified applicants for the 2020-21 cycle. The deadline was also extended from September 15 to September 30, 2020.
The VMCAS Fee Reimbursement Program began in 2014 and offers a limited number of fee reimbursements to financially disadvantaged applicants on a first-come, first-serve basis. The program reimburses the first application fee ($220). Applicants are still responsible for fees for additional programs and any supplemental fees.
Eligibility is based on income, or parent's income if the applicant is claimed as a dependent, as reported on the most recent Federal Income Tax Return. Approval is tied directly to the U.S. Department of Health and Human Services' poverty level guidelines.
The VMCAS 2021 cycle saw a record growth of 19 percent in the applicant pool, as well as an increase in fee reimbursement requests from 181 awards totaling $38,915 in 2020 to 1,051 totaling $231,120 for 2021.
"From our institutional research work, we know there is a direct correlation between the number of schools an applicant applies to and their likelihood to receive an offer of admissions," said the AAVMC's Director for Recruitment and Admissions Affairs Diana Dabdub. "We continue to explore ways to reduce barriers for applicants and the most vulnerable—underrepresented communities."
The average applicant applies to between four and five (4.89) schools. Dabdub added that extending the deadline made a big difference since many requests came in during that extended time period, after applicants had completed their school applications.
---
2020 AAVMC Annual Report Released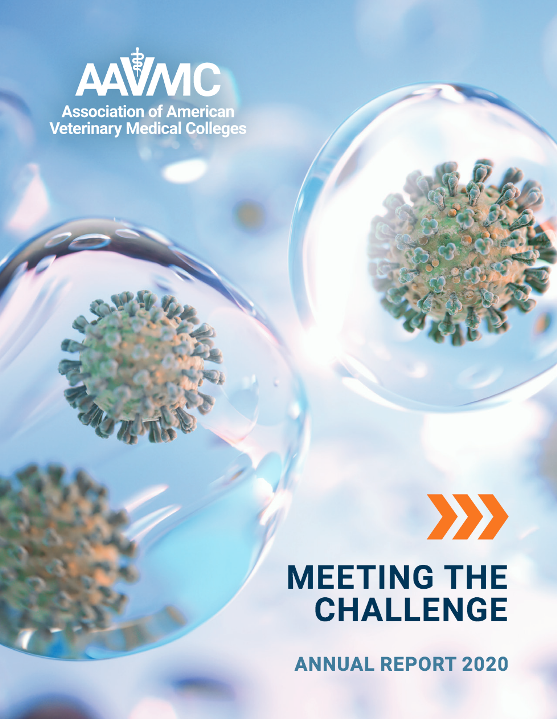 The AAVMC's 2020 Annual Report has been published. The 32-page report, themed "Meeting the Challenge," includes updates on major program areas like admissions and recruitment, wellbeing, diversity and inclusion, educational debt and other areas.
The report also details how the AAVMC is successfully navigating the uncertainties and complexities of a pandemic-altered operating environment.
This year's annual report is organized according to the five overarching goals of the AAVMC's new strategic plan.
The report contains several infographics summarizing key data on application trends, graduation, enrollment and student debt. The report also contains an annual financial report. Read the report.
---
AAVMC Introduces New Website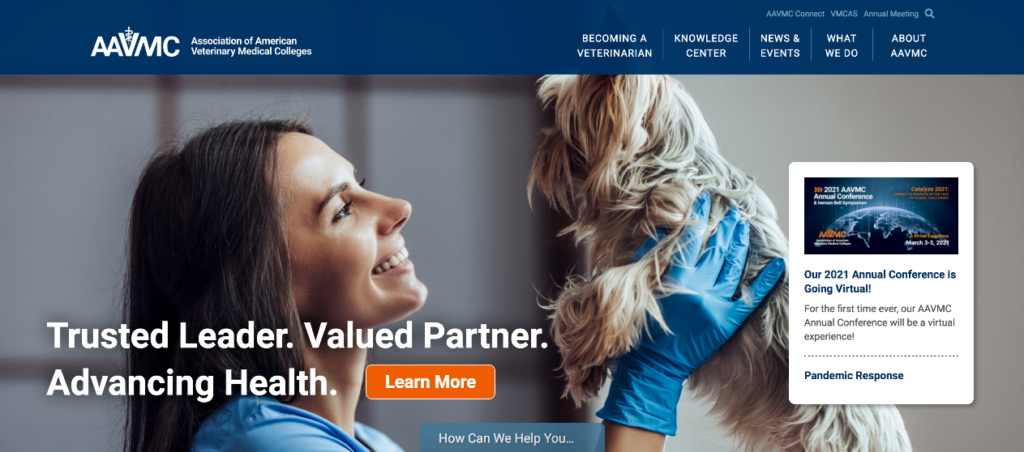 The AAVMC has introduced a dynamic new website that is streamlined, better organized, and easier to navigate.
With portals inviting visitors to explore areas of interest, the site also includes a series of pop-up sub-menus that help visitors find the information they need and an easily searchable Knowledge Center. The site is also cleaner in design and native mobile-friendly.
"We think the site is easier to use and it better projects the identity of a high-performance professional society working to advance the success of modern academic veterinary medicine," said Chief Communications Officer Jeff Douglas.
The site is fully integrated with the new web-based version of the AAVMC's Veterinary Medical School Admission Requirements (VMSAR), a digital encyclopedia of AAVMC member institutions and their admissions requirements.
The new site will also anchor future microsites developed to create immersive, dynamic digital conference experiences. Please take a moment to visit.
---
FDA Perspective During Gene Editing Task Force Meeting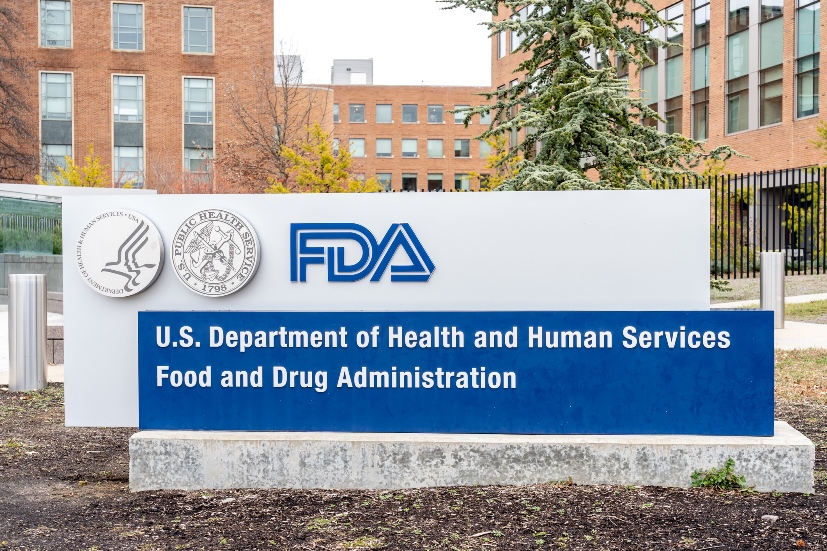 The AAVMC/APLU Task Force on Gene Editing in Food Animals held their fourth meeting in mid-October. Dr. Heather Lombardi, Director, Division of Animal Bioengineering and Cellular Therapies at the Food and Drug Administration (FDA), briefed task force members. Lombardi was joined by three of her team members who assisted during Q&A: Adam Moyers, Harlan Howard and Stella Lee.
Lombardi presented an overview of the FDA perspective and indicated the pandemic has hampered the FDA's ability to present outreach meetings required to assess stakeholder sentiment regarding any proposed changes.
---
University of the West Indies New AAVMC Collaborative Member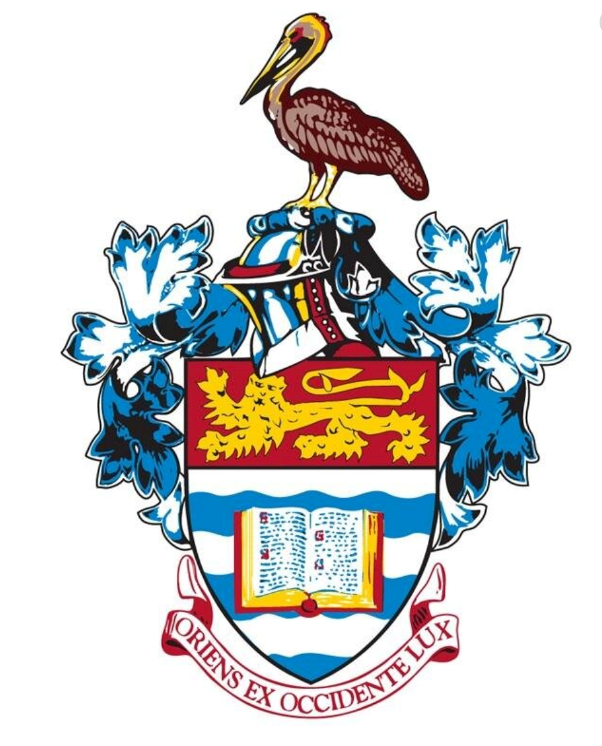 The University of the West Indies School of Veterinary Medicine in Trinidad and Tobago has joined the AAVMC as a Collaborative Member.
The UWI-SVM is the only institution in the English-speaking Caribbean offering a complete DVM program on a single campus, according to information published on their website. The school is aligned with the "One Medicine" concept and offers special opportunities in tropical veterinary medicine.
Collaborative membership in the AAVMC is available to colleges and schools of veterinary medicine outside of the United States and Canada who are recognized by their governments but do not have plans to seek accreditation from the Council on Education (COE).
Collaborative members may attend meetings but are not eligible to vote in the Assembly.
---
Profession Mourns Passing of Two Major Figures: Drs. William Pritchard and Robert Marshak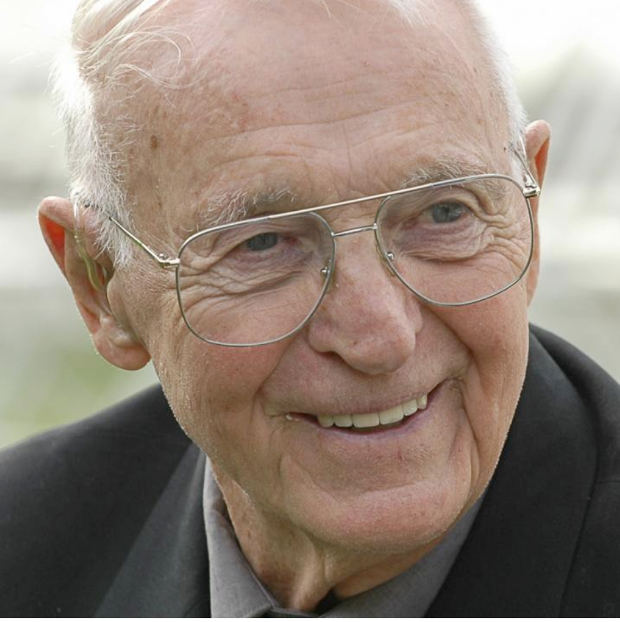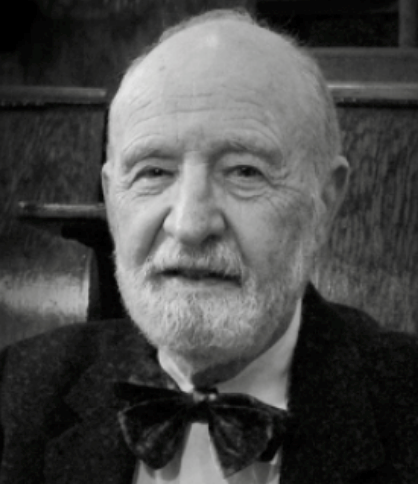 The profession mourns the loss of two giants, each of whom has made a lasting mark on the history and development of academic veterinary medicine. Dr. William Pritchard, a former dean of the University California-Davis and Past-President of the AAVMC, co-led the pivotal Pew Trusts National Veterinary Education Program in the late 1980s and early 1990s. Dr. Robert Marshak, dean of the University of Pennsylvania School of Veterinary Medicine for 14 years, was a champion of evidence-based medicine and excellence in veterinary research.
---
USPHS IPEC Award Honoree Webinar on International Outreach November 12

AAVMC stakeholders are invited to attend a webinar presented by the Inter-Professional Educational Collaborative (IPEC) featuring the winners of the 2020 United States Public Health Service's (USPHS) IPEC Award. "An Interprofessional Approach to International Outreach Experiences" will be presented on Thursday, November 12 at 2 p.m. (ET).
Moderated by USPHS Commander Oluchi Elekwachi, the multidisciplinary panel will feature honorees from three institutions who collaborated on a program in the Caribbean and Central America that focused on improving health equity for underserved populations.
The AAVMC works closely with other members of the Federation of Associations of Schools in the Health Professions (FASHP) on IPEC programs, which are designed to encourage collaboration among the various schools in the health professions. To register for this webinar, click here.
---
In the News
What Can the Hibernation of Bears Teach Humans?
CBS Sunday Morning
Pet Owners Are Diverse, but Veterinarians Are Overwhelmingly White. Black Veterinarians Want to Change That
Time
Why Are So Many Minks Dying Of Covid-19?
Forbes
Number of Veterinary School Applicants Climbs 19%
VIN
Donald Trump, Thank Cats for Remdesivir
New Republic
DTC Dog Food Brands Are on the Rise: What to Know
NBC News
$1M Grant Eyes Survival of COVID-19 on Surfaces in Food Supply Chain
Vegetable Growers News
Your Dog Has a Mid-Life Crisis When They Hit This Age, Study Finds
NBC News/Best Life
USDA Awards $3M in 2020 to Support Rural Veterinary Services
JAVMA News
Four Colleges Score Top Marks for Diversity
Veterinary Practice News
Lubricant May Actually be a Precursor of Joint Disease, Says Study
Medical News
Veterinary Organizations Take Diversity- and Equity-related Action
JAVMA News
Veterinary Ventilators Return Home
VIN News
COVID-19 Could Change How Professional Programs Teach Online
Education Dive
Are Antibodies Proof of Immunity? Ohio State Study Shows Level of Protection is Based in Part on COVID-19 Severity
10 WBNS
Cornell to Study COVID in Food Plants
Food Processing
New University of Minnesota Dry Cow Program Reduces Antibiotic Use
The Farmer
Equine Influenza Outbreak Killing Southern California Burros
Associated Press
Lion DNA Study Uncovers Impact of Habitat Fragmentation
Technology Networks
The Many Model Systems of COVID-19
The Scientist
---
From Our Members
People Experiencing Homelessness With Pets Find Help From CSU Faculty, Students
Colorado State
New Lab Test Clarifies the Potential Protective Effects of COVID-19 Antibodies
The Ohio State University
Virginia Tech Researchers Awarded $1 Million Grant to Study the Survival of SARS-CoV-2 on Surfaces in the Food Supply Chain
Virginia-Maryland
Improving the Odds of Surviving Lymphoma
Tufts University
Veterinary Experts Offer Advice After Pet Cat Tests Positive for COVID-19 in Pa.
Penn State
OSU Veterinary College and Einstein College of Medicine Partner to Advance Human and Animal Cancer Research
Oklahoma State
Study Reinforces Drug's Potential to Treat Hypertrophic Cardiomyopathy
Washington State
LMU-CVM Announces Master of Veterinary Education Degree
Lincoln Memorial
Scientists Find Ebola Virus Antibodies in People Before 2018 DRC Outbreak
UC Davis
CVMBS Researchers Develop State-Level COVID-19 Response Model
Texas A&M
---
People in Motion
Dr. John August has been named Dean of the Texas A&M University College of Veterinary Medicine and Biomedical Science
Dr. Jeff Wichtel has been reappointed as Dean of Ontario Veterinary College.
Dr. Baljit Singh, former Dean at the University of Calgary, has been appointed Vice-President, Research, at the University of Saskatchewan.
Dr. John Dascanio is Senior Associate Dean for Academic Affairs and Student Services at the Texas Tech University College of Veterinary Medicine.
---
"Like" us on Facebook or follow us on Twitter: