May 2020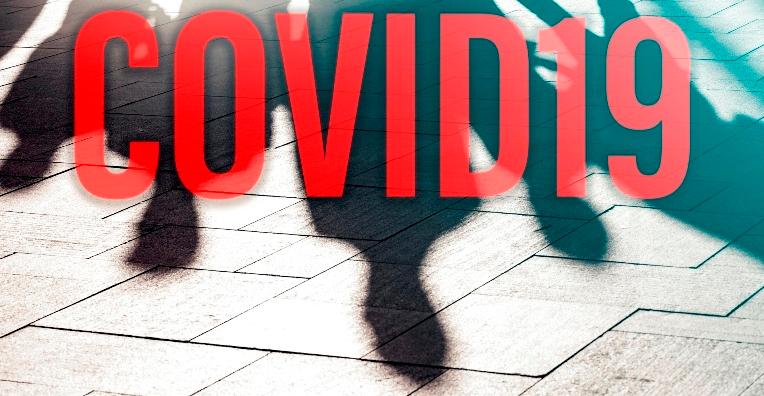 Like many organizations, the AAVMC continues to adapt to an operating environment that has been radically altered by the pandemic emergency. With the exception of pandemic-forced cancellation of the 2020 Veterinary Educator Collaborative (VEC) and the National Veterinary Scholars Symposium (NVSS), routine programs and services are functioning as normal.
The District of Columbia's public health emergency remains in place through May 15, 2020 and AAVMC personnel continue to telework, a transition that has been seamless and efficient.
The 2020-21 VMCAS application cycle has sustained some major impacts from the public health crisis, but the AAVMC has been working closely with academic affairs personnel at member institutions to gather and share information about changes in their own operating environments and make adjustments in the application process that make it easier on applicants and colleges and schools.
Please see related story on VMCAS below, including a letter AAVMC CEO Dr. Andrew T. Maccabe shared with applicants. View letter
here
.
The AAVMC has also been monitoring the federal government response to the economic impacts of the pandemic emergency, advocating for members during the crisis, and sharing that information with stakeholders.
The federal COVID-19 relief measures include important provisions affecting federal student loans. For example, legislative experts from the AAVMC and AVMA produced a video in conjunction with the Veterinary Debt Initiative that details what we know and what we don't about how federal stimulus funding will affect student loan borrowers.
Please click
here
to see a summary document and
here
for an in-depth video discussion on the impact of COVID-19 legislation for federal student loan borrowers and students.
AAVMC officials continue to closely monitor the situation and work closely with member institutions to ensure proper continuity of operations and services.
---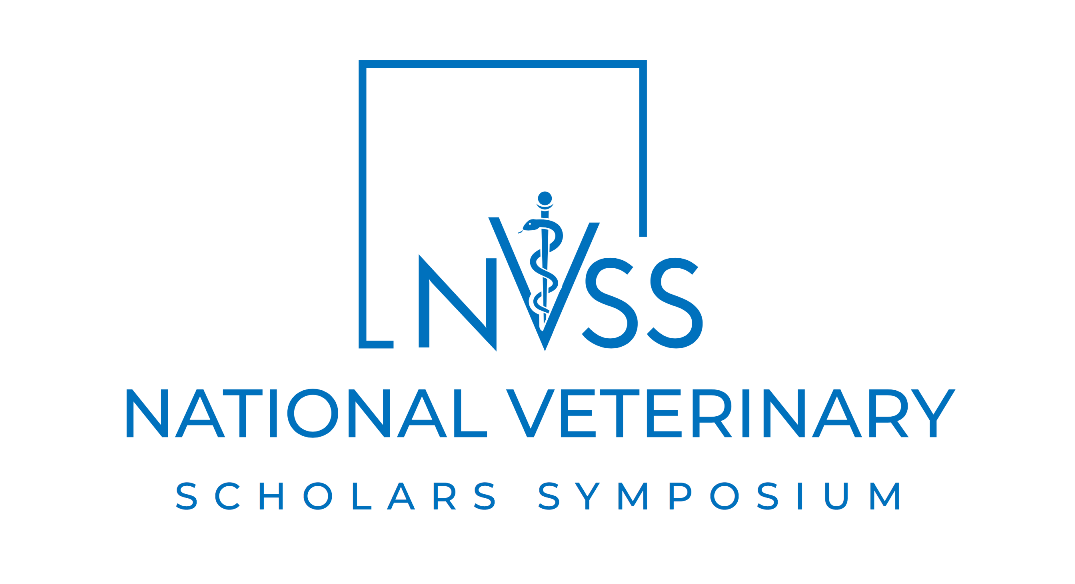 The AAVMC has cancelled the 2020 National Veterinary Scholars Symposium (NVSS) originally scheduled for July 31 – August 2 at University of California San Diego. Public health and safety concerns associated with the COVID-19 pandemic have negated our ability to proceed with an in-person meeting this summer. The AAVMC wishes to express its appreciation to the planning team at the University of California San Diego and Western University of Health Sciences for all of the hard work they did in planning and preparing for the 2020 NVSS.

The annual NVSS symposium serves as the culminating event for students participating in the Veterinary Summer Scholars Programs. This summer the AAVMC, with support from Boehringer Ingelheim Animal Health, will be offering a virtual Veterinary Scholars Symposium. "The global COVID-19 pandemic is a vivid reminder of the importance of scientific research," said AAVMC CEO Dr. Andrew T. Maccabe. "We remain committed to helping students make the most of their research opportunity during these challenging times." The virtual Veterinary Scholars Symposium will feature a virtual poster session for student scholars to share their research.

"This year we have seen first-hand the importance of biomedical research and the vital role it plays in advancing our understanding of infectious diseases such as COVID-19." said Eric Haaksma, Head of R&D, Boehringer Ingelheim Animal Health. "Boehringer Ingelheim is delighted to continue our long-standing support of veterinary research by sponsoring this virtual Veterinary Summer Scholars Symposium that will enable veterinary students and young researchers to share the results of their summer research while addressing safety and travel concerns at this time."

The Veterinary Summer Scholars Programs are part of a network of veterinary research programs and AAVMC has been monitoring the status of these programs closely over the past two months. We have the following related updates to share:
The NIH is working with grantees to provide guidance on flexibility in recognition of the impact of COVID-19 on their grant programs.
The Becoming Faculty workshop supported by the Burroughs Wellcome Fund will not be held this year.
Due to the cancellation of the NVSS the Early Stage Investigator Award competition sponsored by the AVMA and AVMF will also be canceled this year.
The Foundation for Food and Agriculture Research (FFAR) has updated the research areas supported, program structure, timeline, and funding for its FFAR Vet Fellows program in response to COVID-19. Visit FFAR for more information on the application process.
The AAVMC is working with the National Colloquium for Combined DVM/PhD Biomedical Scientists on virtual opportunities.
Additional information on this summer's virtual Veterinary Scholars Symposium will be available over the next few weeks and the next NVSS will be hosted by Iowa State University in 2021. Questions about these events can be sent to Dr. Caroline Cantner ccantner@aavmc.org.
---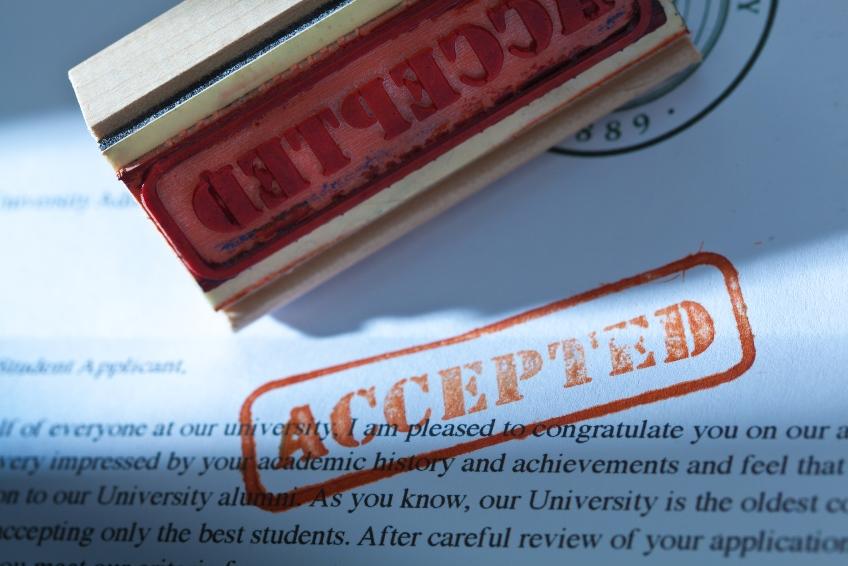 Applying to veterinary medical school can be stressful and challenging under normal circumstances, but uncertainties and disruptions caused by the COVID-19 pandemic can take it to another level.
The AAVMC has been working closely with member institutions to adjust, track changes and keep applicants informed during these unnerving times.
Most schools have already shifted to remote learning platforms to allow students to complete their classes online. Many clinical rotations are being cancelled and veterinary teaching hospitals are curtailing operations to enable social distancing. Also, schools are working with students who are in clinical rotations and externships on an individual basis to re-assign them or make alternative arrangements as needed.
So far, everything related to the Veterinary Medical Application Service (VMCAS) cycle remains on track and on schedule. This year's application cycle was already different because of a decision made to allow applicants more time to build their applications. This year's cycle opened January 22, 2020, with applications going to schools beginning May 12, 2020, and the final deadline set at September 15, 2020 at 11:59 p.m. EST.
The AAVMC has gathered data from institutions on updates to their admission policies, including those related to prerequisite courses that were transitioned to an online or pass/fail format, along with other requirements (i.e. GRE, online labs, etc.). That data is available
here
and is frequently updated.
Changes to requirements are effective for Spring 2020 coursework impacted by COVID-19 and prerequisites for Fall 2021 matriculation.
At the end of April there were 8,515 applications in process, with about 2,500 of them being re-applicants, according to Director for Admissions and Recruitment Diana Dabdub.
The AAVMC has also ramped up the number of online VMCAS webinars to better assist applicants. Webinars include "The Road to Veterinary School," a "VMCAS 2021 Application Overview" and "Advising the Veterinary Student." See a list of upcoming webinars as well as recorded webinars
here
.
Updates on any COVID-related changes related to VMCAS are available on the AAVMC website
here
and applicants can click
here
for COVID-19 updates and FAQs related to applications.
---

Modern medical education has become something of a "pressure-cooker" for a variety of reasons, and those conditions have been magnified by the global pandemic emergency. Just about everyone on campus – from administrators and faculty to professional staff and students – now understands the importance of wellbeing.
True community wellbeing is often the result of intentional behaviors and strategic actions, according to AAVMC Director for Wellbeing Makenzie Peterson. Effective support systems and sustainable organizational cultures generally don't evolve on their own in stressful operating environments.
As a result, many member institutions are now investing in wellbeing program development. Some have hired professional staff or arranged for stronger connections with their current university resources; others are attempting to present guest speakers and informational programs.
But wellbeing is a dynamic, rapidly evolving area in professional education. How does an organization go about selecting the best guest speaker? Who really qualifies as an "expert?" What credentials and levels of expertise are best?
Peterson has developed a brief
document
to help member institutions make the best decisions when searching for wellbeing experts. If you have difficulty downloading the document, please email jjohnson@aavmc.org for a pdf copy.
This document is not intended to be a mandate but offered as a general resource designed to inform critical thinking, according to Peterson. She created it to help member institutions define and communicate the expertise they're looking for on a wellbeing-related topic. Wellbeing is grounded in academic discipline and it is strongly encouraged that groups be as thoughtful about wellbeing expertise as they would for any other topic in academia.
Peterson says she is happy to help provide clarity or guidance for any member institution trying to navigate this topic or any issue related to wellbeing on their campus. She can be reached at
mpeterson@aavmc.org
.
---
Zoetis has awarded $630,000 in scholarship funds to 315 second and third-year veterinary students at 33 colleges of veterinary medicine through the Zoetis Veterinary Student Scholarship Program for 2020. Each scholarship award is valued at $2,000. The AAVMC has again partnered with Zoetis in the administration of the program.

Now in its eleventh academic year, the Program has awarded $7.3 million, helping to offset education expenses for more than 3,600 veterinary students.

"The Zoetis Veterinary Student Scholarship Program is a part of our Commitment to Veterinarians platform and is one of the ways we support students' career paths in Veterinary Medicine. The scholarship helps to alleviate the student debt load associated with a veterinary education," said Dr. Christine Jenkins, Chief Medical Officer and Vice President of Veterinary Medical Services and Outcomes Research at Zoetis.

Scholarships are awarded to students in all areas of professional interest, including food animal medicine, small animal clinical medicine, research, government services, public health, and organized veterinary medicine.

"Student debt is one of the top concerns for young veterinarians," said AAVMC CEO Dr. Andrew T. Maccabe. "Debt can have a significant impact on a veterinarian's finances and life choices throughout their career. We are proud to partner with Zoetis to award these scholarships to many exceptional veterinary students and help ease that burden."

Among the 2020 awarded scholars:
34% are from racially and ethnically diverse backgrounds
31% are studying mixed animal medicine
12% are studying to practice food animal medicine
26% are going into small animal practice
4% are going into equine exclusive clinical practice
14% are entering academia, public health, government, and industry
12% will go into other areas such as Lab Animal, Wildlife or Zoo/Exotic Animal
The Zoetis Veterinary Student Scholarship Award operates as part of Zoetis' Commitment to Veterinarians
, a platform created to support leadership and diversity among future veterinarians, while also helping to offset the significant costs associated with a veterinary education.

More than 1,200 applicants from universities throughout the United States and Caribbean were evaluated for academic excellence, financial need, diversity, leadership and career interest. Students applied for the scholarship through VetVance®, a free educational resource sponsored by Zoetis that provides students and recent graduates with online content relating to professional development, business skills, professional stewardship, financial literacy, personal wellness, and much more.

Zoetis is the leading animal health company, dedicated to supporting its customers and their businesses. Building on more than 65 years of experience in animal health, Zoetis discovers, develops, manufactures and commercializes medicines, vaccines and diagnostic products, which are complemented by biodevices, genetic tests and precision livestock farming. Zoetis serves veterinarians, livestock producers and people who raise and care for farm and companion animals with sales of its products in more than 100 countries. In 2019, the company generated annual revenue of $6.3 billion with approximately 10,600 employees. For more information, visit www.zoetis.com.
---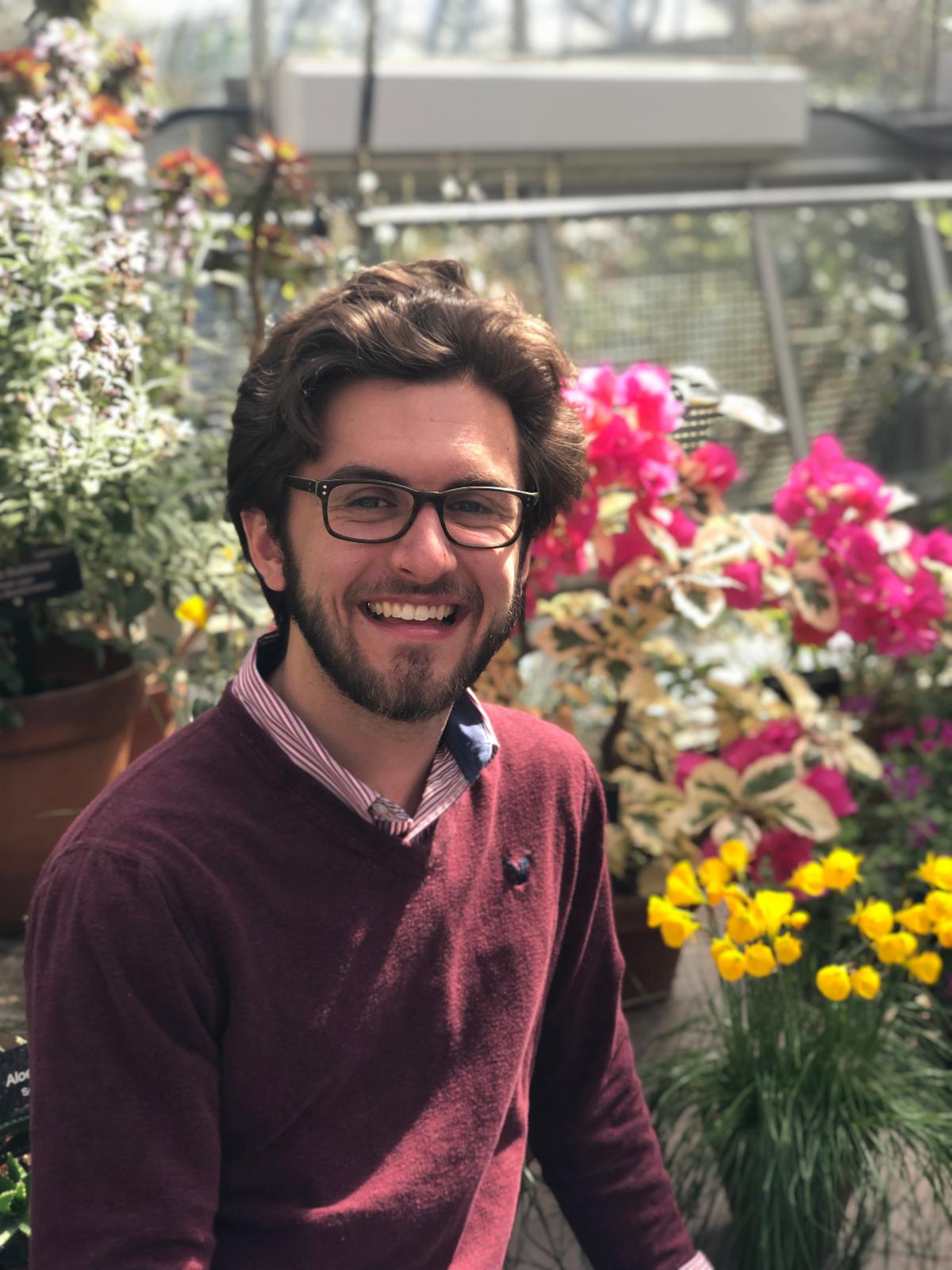 University of Kentucky student Sam Johnson, from Louisville, has won the AAVMC's 2020 Pre-Veterinary Leadership Award.
The award recognizes a pre-veterinary student who has demonstrated leadership ability, impacted their local pre-veterinary community (through their pre-vet club, society or association) and has advanced diversity and inclusion efforts within the pre-vet club.
To be eligible for the award, candidates must be an active member of an established pre-vet club, society or association and be currently enrolled in an undergraduate program of study; have already applied to veterinary school during the VMCAS 2019 2020 Application Cycle; and have a submitted and verified application.
"Students recognized with this honor exemplify the leadership, values and commitment to service that are so important in veterinary medicine," said the AAVMC's Director for Admissions and Recruitment Affairs Diana Dabdub. "Sam has worked very hard at both the local and the national level, and we're delighted to be able to recognize the important contributions he's made to the profession through this award."
The award is designed to encourage students by acknowledging their leadership and contributions to advancing diversity efforts that will result in a positive impact on veterinary medicine as a whole."
Johnson served as both the president of the University of Kentucky Pre-Vet Club and the national American Pre-Veterinary Medical Association (APVMA). During his two terms as president, the pre-vet club's membership increased by more than 200 percent and became the fastest growing club in the nation. The club also built scholarship funds to give more students financial opportunities.
"On both the national and university level, my biggest priority has been inclusion and making sure that everyone feels that they have a voice," said Johnson. "With the APVMA I was able to start a delegates program which gave the opportunity for each of our 105 member clubs to have a voice in our decision-making process. It is a great honor to receive this award."
Johnson plans to attend the Virginia-Maryland College of Veterinary Medicine in the fall. "I look forward to getting involved with their SAVMA chapter," said Johnson. "I would like to thank Dr. Jacque Pelzer at Virginia-Maryland, who has been a great mentor over the last year, as well as Dr. Martin Nielsen, Dr. Roberta Dwyer, and Ms. Colette Tebeau, who have been amazing advisors for the UK Pre-Vet Club. And lastly, I could not have done this without all of the support from my friends and family."
The Pre-Veterinary Leadership Award includes a $500 award and an engraved plaque.
---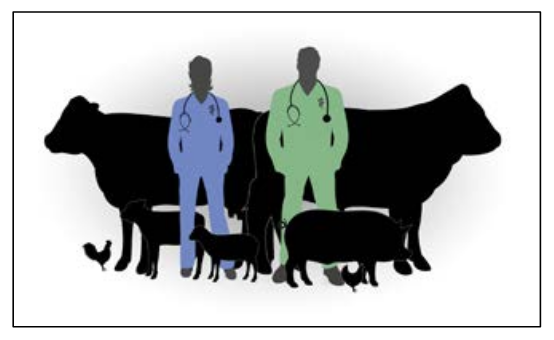 Food animal veterinarians play an essential role in the production and security of the nation's food supply. They help protect the economy from the impact of foreign animal disease outbreaks and the public from zoonotic infectious diseases. But despite this critical role, it remains a chronically underserved area of the profession.
A recent issue paper produced by the Council for Agricultural Science and Technology (CAST) titled "
Impact of Recruitment and Retention of Food Animal Veterinarians on the U.S. Food Supply
" explores the nature of the shortage and some ideas for addressing it. The AAVMC helped support the production of the work.
A webinar featuring Christine Navarre, DVM, MS, DACVIM, presents highlights of the new issue paper as well as questions and answers from the audience. Navarre is a professor at the School of Animal Sciences at Louisiana State University (LSU) in Baton Rouge and an Extension Veterinarian with the LSU AgCenter.
Established in in 1972 as a result of a 1970 meeting sponsored by the National Academy of Sciences and the National Research Council, CAST helps assemble, interpret, and communicate credible, balanced, science-based information to policymakers, the media, the private sector, and the public.
---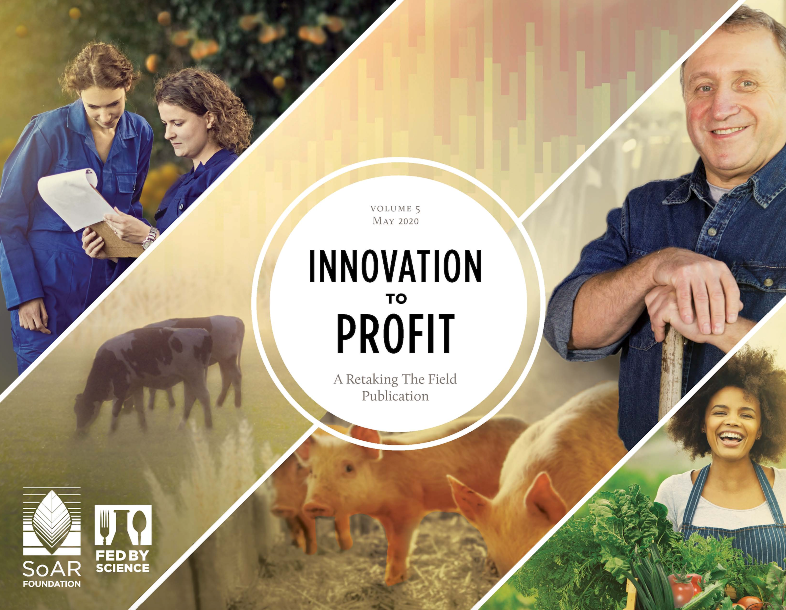 A new report published by the Supporters of Agricultural Research (SoAR) Foundation illustrates how federally funded agricultural research generates major economic benefits that extend for decades.
The AAVMC is a partner and supporter of the SoAR Foundation, which is working to educate stakeholders about the importance of agricultural research. The SoAR Foundation works to achieve full funding for the Agriculture Food and Research Initiative (AFRI), the nation's leading competitive grants program for agriculture.
The report was released as Congress works on federal spending for Fiscal Year 2021 and additional economic stimulus to address the COVID-19 pandemic-generated economic downturn.
In the 1940s, almost 40% of American research and development spending was focused on agriculture. Today, agriculture research only accounts for 2% of federal research and development spending.
Innovation to Profit explores how federally funded research has strengthened farmers and ranchers' bottom line by reducing costs and risks, increasing profits, and laying the groundwork for new products and industries.
"Innovations developed today will feed our nation and the world for generations," said Thomas Grumbly, SoAR's president. "But scientists need grants to cultivate those advances. Federally funded agricultural research has long been the bedrock for scientific enterprises."
The drop in federal research support is visible in AFRI's funding history. The program was launched in the 2008 Farm Bill, which authorized the program's funding level at $700 million. Yet budget politics have kept the program from reaching that level; its current fiscal year level is only $425 million. The White House budget proposal for FY2021 would provide $600 million, but Congress has yet to negotiate a final dollar amount.
"Our nation's food and agricultural sectors rely on scientific breakthroughs," said Neil Dierks, chief executive officer of the National Pork Producers Council. "In the pork industry, destructive diseases continue to emerge. We need scientists to provide cutting-edge solutions and forecast what will come up next. Agricultural research helps farmers keep us all well fed."
The new report, Innovation to Profit, can be found
here
.
---
In the News
Dogs are Being Trained to Sniff Out Coronavirus Cases
Washington Post
Ohio Institutions Among Those Working Hard to Create Vaccine and Treatments for Coronavirus
Columbus Dispatch
Colorado Scientists Pivot to Join Worldwide Pursuit of Coronavirus Vaccine
Denver Post
UArizona CVM Welcomes First-ever Class
Veterinary Practice News
Genetic Enzymes May Point to Canine Cancer Prevention
Veterinary Practice News
UW-Madison Professor Tracks the Origin of Coronavirus Cases
Fox47
Can Pets Get Coronavirus? Chief Veterinarian at UC Davis Says Dogs, Cats are Likely 'Dead-end Hosts'
ABC-7
Guelph Vet College Looks to Test Pets of COVID-19 Patients
CBC News
Why Coronavirus Quarantine is Making Your Cat or Dog Act Weird
Vox
Advocacy Group Sees a Bright Future for Remote Care
Today's Veterinary Business
American Association of Veterinary Medical Colleges
JAVMA News
AAVMC Sessions Focus on Data for Student Success, Curriculum on Preventive Care
JAVMA News
Bill Would Help Veterinarians Handle Student Debt While Pursuing Advanced Education
JAVMA News
Veterinary Colleges Go Online Only Amid COVID-19 Concerns
JAVMA News
From Our Members
Tailoring Treatment for Triple-negative Breast Cancer
University of Pennsylvania
UC Davis Vet Med Researchers Awarded Chan-Zuckerberg Initiative Grant to Investigate Lung Inflammation
UC Davis
Veterinarians, Physicians Team up to Tackle Rare Canine Open-heart Surgery
Cornell University
Sask. Health and USask Scientists Launch Online Tick Surveillance Program
University of Saskatchewan
Antiviral Compounds Against COVID-19 Tested in Secure Labs at CSU
Colorado State University
A Potential Game Changer for Pets with Diabetes
Tufts University
Texas A&M CVM's 2+2 Veterinary Program Receives AVMA Approval
Texas A&M
CVM Researcher Fights Antibiotic Resistance, Improves Foal Health
Colorado State University
One Step Closer to Realizing Neutralizing Antibody Therapies
The Ohio State University
UF Researchers Shine Light on Dearth of Research on How Anti-Cancer Drugs Impact Aquatic Ecosystems
University of Florida
Public Health Students, Faculty, and Staff Volunteer for Local COVID-19 Response Efforts
Virginia Tech
How Does a Pandemic Impact our Relationship with Food? A New Penn Survey Seeks Insights
University of Pennsylvania
Purdue Starts Limited COVID-19 Testing in Diagnostic Lab; Goal to Expand State's Capacity in Serving Patients
Purdue University
---
"Like" us on Facebook or follow us on Twitter: