2020–2021 AAVMC Leadership Academy
AAVMC launched the Leadership Academy in 2012 to provide leadership development for emerging leaders in academia and to provide a forum for building lasting ties between faculty members at veterinary schools and departments around the world. While there are many types of leadership development training available, the AAVMC Leadership Academy is unique in that it is focused on helping develop tomorrow's leaders of academic veterinary medicine. The participants quickly bond with one another and will find that they have colleagues and friends they can communicate with as they progress through their careers.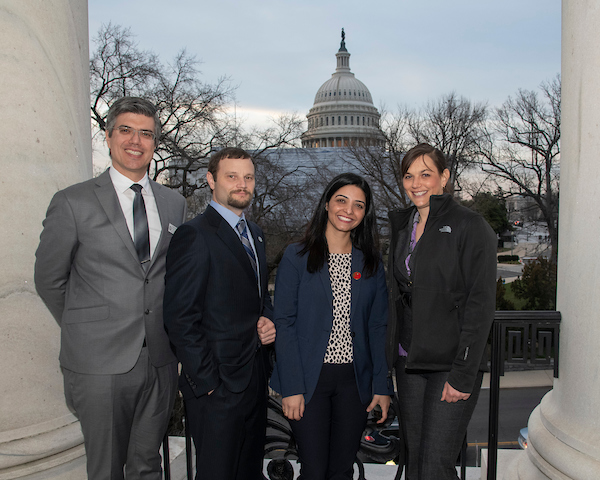 Program Overview
Effective leadership results from a clear understanding of who we are as individuals and how this shapes the ways we show up in leadership roles combined with knowledge and skills to interact with and thoughtfully influence people and processes within organizational environments. In short, it's about knowing who we are, what needs to be done and how best to do it. The AAVMC Leadership Academy will address the components of effective leadership by following three recurring threads that include communication skills, emotional intelligence and living leadership (applied leadership skills). Expert speakers from across the USA and Canada will deliver this high impact program.
Program Outline
September 2020 – February 2021: monthly one-day virtual sessions providing a minimum of 60 hours of direct contact with independent and smaller working group sessions scheduled as needed.
September 11, 2020
October 9, 2020
November 6, 2020
December 4, 2020
January 8, 2021
February 5, 2021
March 1-2, 2021
Leadership Academy Topics
Who am I as a Leader?
Leaders vs. Managers
The Impact of Followers
Communicate Styles and Strategies
Individual and Group Decision-making Strategies
Planning Strategically
The Dynamics of Team
Crisis Management- the New Reality
Stress and Resiliency for Leaders
Lessons from the Leadership Trail
The Leader Out Front
Enrollment Information
Enrollment for the 2020-21 Leadership Academy has closed. For information about the Leadership Academy please contact staff liaison Dr. Caroline Cantner, ccanter@aavmc.org.
Attendance Costs
Thanks to the generous support of Elanco, AAVMC is able to offer enrollment in the Academy with no registration fee.
Testimonials from Previous Participants
"If every unit leader was exposed to this educational experience, I think it would completely change the culture of academia for the better."
"The Academy has been excellent throughout. The sessions provided were directly relevant to issues we are working through now."
"I have strongly recommended it to my dean for others in my institution."
"It was great to be able to get to know your teammates over time. I feel like I was able to make connections with the other attendees and that helped make the whole experience better. I got a lot out of all the sessions."
"I heard this quote several times: 'We all have the same problems and issues at our schools.' It was common to discuss a project/directive someone was working on that someone else had just dealt with."
"The experience on Capitol Hill has made me a believer in advocating for the profession and encouraging my colleagues to do the same."