New York Times Best-selling Author Robin DiAngelo to Keynote AAVMC Annual Conference

Robin DiAngelo, author of the New York Times best-selling book "White Fragility: Why it's So Hard for White People to Talk About Racism," will present a keynote address during the AAVMC's annual conference on March 5 at 3 p.m.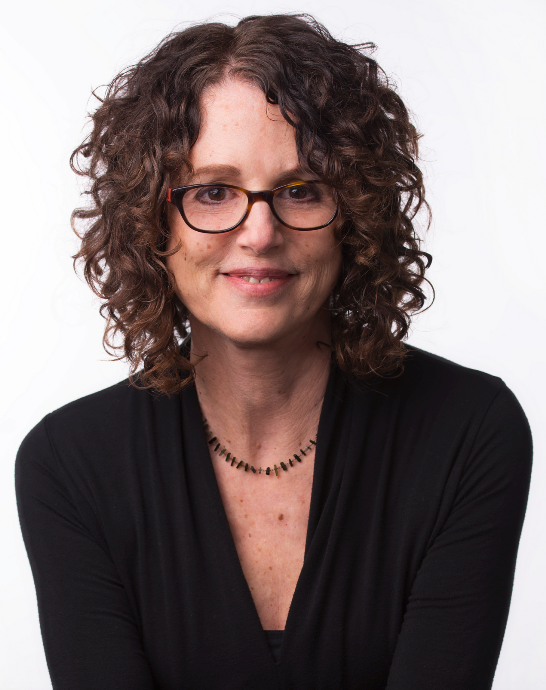 DiAngelo, a consultant, educator and facilitator whose exploration of the notion of "white fragility" as it relates to racial and social justice has earned her international recognition, is a sought-after thought-leader and influencer in the area of diversity, equity and inclusion.
Planning continues for the first virtual presentation of an AAVMC annual conference, themed "Catalyze 2021: Connect & Innovate in the Face of Global Challenges." The meeting will include a wide array of experts and panelists speaking during 24 break-out sessions offered through three concurrent sessions. Each day will conclude with a half-hour plenary wide Q&A session.
The meeting will also include three major keynotes, the presentation of the AAVMC's annual professional achievement and service awards, as well as a dozen newly produced video presentations, according to AAVMC Manager for Meetings and Events Ms. Leslie Wilson.
The virtual meeting experience will be enhanced with networking opportunities and innovative features like thematic trivia exercises, a virtual photo booth and other programs.
Registration is open and more information is available through the link.
---
Texas Tech School of Veterinary Medicine is AAVMC's Newest Member; University of Sarajevo Joins as Collaborative Member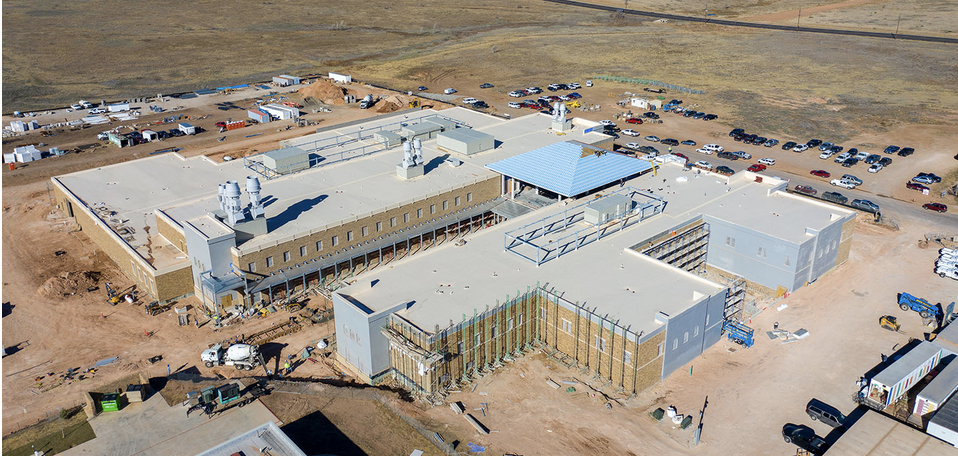 The AAVMC has welcomed one new Council on Education (COE) accredited member from the United States and one new Collaborative international institutions.
The new Texas Tech School of Veterinary Medicine has received a Letter of Reasonable Assurance (LRA) from the COE and become the AAVMC's newest member.
The Texas Tech school plans to focus on meeting the veterinary service and educational needs of rural and regional communities across Texas. The school will begin with an inaugural class of approximately 60 students in fall 2021.
Texas Tech initiated plans to develop a veterinary medical educational program decades ago, in 1971. Following years of effort, the initiative gained momentum and support and was formally announced in 2015. A combination of state and private support was developed to support its creation.
Accredited members enjoy the full complement of member privileges and advantages, including the ability to vote in the AAVMC Assembly and serve in organizational leadership positions.
The University of Sarajevo Faculty of Veterinary Medicine has joined the AAVMC as a Collaborative Member.
The 62-year old University of Sarajevo Faculty of Veterinary Medicine institution bases its teaching activities on the continuous development of its scientific capacities and commitment to internationalization, seeks to improve the health and welfare of humans and animals, and the development of the Bosnia and Herzegovina economy.
Collaborative membership in the AAVMC is available to colleges and schools of veterinary medicine outside of the United States and Canada who are recognized by their governments but do not have plans to seek accreditation from the Council on Education (COE).
Collaborative members may attend meetings, receive a subscription to the Journal of Veterinary Medical Education (JVME) and have access to AAVMC staff expertise, but they are not eligible to vote in the Assembly.
---
VMCAS 2021-22 Application Cycle Opens January 21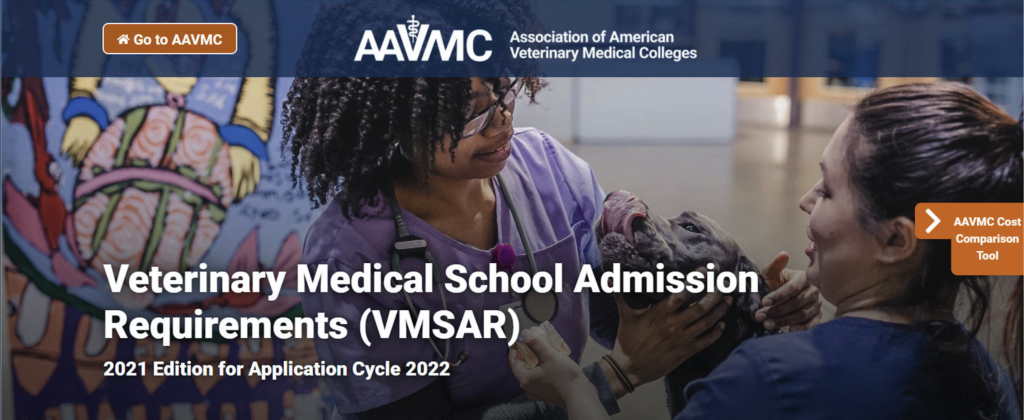 The Veterinary Medical College Application Service (VMCAS) 2021/22 application cycle will open on January 21, 2021 and close on September 15, 2021. This marks the second year in a row that the application window will open during January of the year. Prior to last year, the VMCAS window generally ran from May through September.
The application cycle follows a record year in which the number of applicants to AAVMC member institutions soared to historic heights. Last year, 10,273 applicants submitted a total of 50,234 applications; on average, candidates applied to almost five different schools and colleges.
The decision to move to a January opening was designed to make the process more convenient for applicants and provide them with more time to complete the various components of the application process, according to AAVMC Director for Admissions and Recruitment Affairs Diana Dabdub.
This year's applicant experience will be enhanced with new features on the updated Veterinary Medical School Admissions Requirements (VMSAR) site (applytovetschool.org), which was launched in 2020.
The VMSAR site enables applicants to easily review requirements for each veterinary school by using filter options. New for this cycle is a school comparison feature that allows prospective applicants to compare school requirements.
Also, on the VMCAS application itself, the essay requirement has been changed from three questions to one question, and applicants will now be asked to denote up to five most important experiences.
While the VMCAS system will enable prospective students to begin developing their applications, they will not have an opportunity to designate particular school or college choices until May, as was the case last year.
---
Deans, Leaders Participate in AVAP Webinar on Diversity, Equity & Inclusion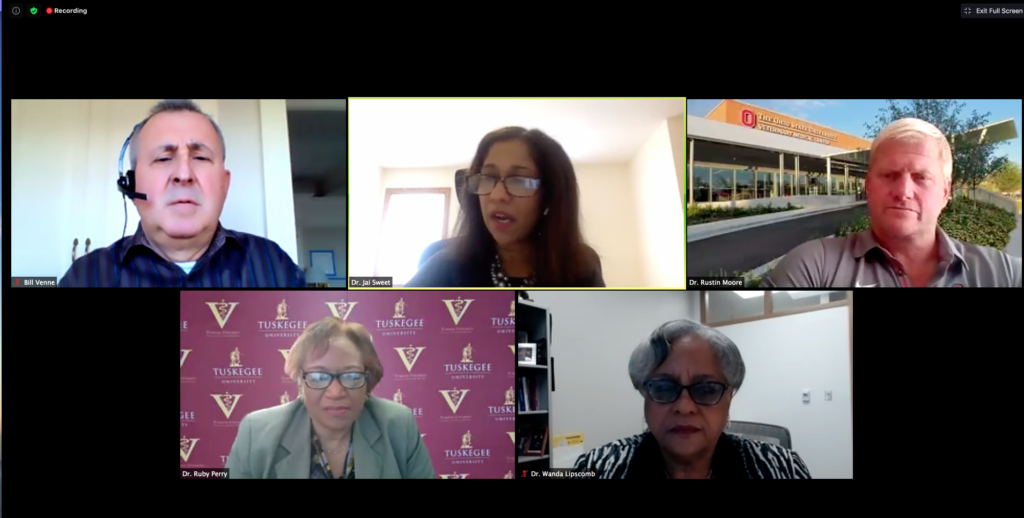 AAVMC member institutions are working hard to infuse the academic and professional veterinary medical community with greater awareness and more effective programming in diversity, equity and inclusion (DEI). And many opportunities to advance those objectives exist in institutional advancement, where fundraising and communication professionals help our colleges and schools relate to their stakeholders.
With that in mind, the Association of Veterinary Advancement Professionals (AVAP), an AAVMC component organization, recently presented a webinar focused on the opportunities that exist for veterinary college advancement officers to elicit positive change in this area.
AVAP recruited a respected group of panelists for the event, all of whom are well recognized for their leadership efforts in this vital area.
Panelists included Dean Ruby Perry from the College of Veterinary Medicine at Tuskegee University, Dean Rustin Moore from the College of Veterinary Medicine at The Ohio State University, Dr. Wanda Lipscomb who is Senior Associate Dean for Diversity and Inclusion and for Student Affairs at the Michigan State University College of Medicine, Dr. Erin Black who graduated from Texas A&M's College of Veterinary Medicine and was the 2017 recipient of AAVMC's Patricia M. Lowrie Diversity Leader Scholarship. The meeting was moderated by Dr. Jai Sweet, Senior Director for Student Development and Academic Services at College of Veterinary Medicine at Cornell University.
The hour-long webinar can be viewed here in its entirety, along with an audio transcript of the comments that were shared.
The webinar was produced as part of a professional development series AVAP is presenting for its members and other members of the academic veterinary medical community.
---
Veterinary Caucus Being Reformulated for 117th Congress
The 117th Congress was sworn in on January 3rd, amidst one of the most turbulent political years in recent memory. But one thing remains steady and constant: the need for a healthy and strong profession of veterinary medicine in the United States.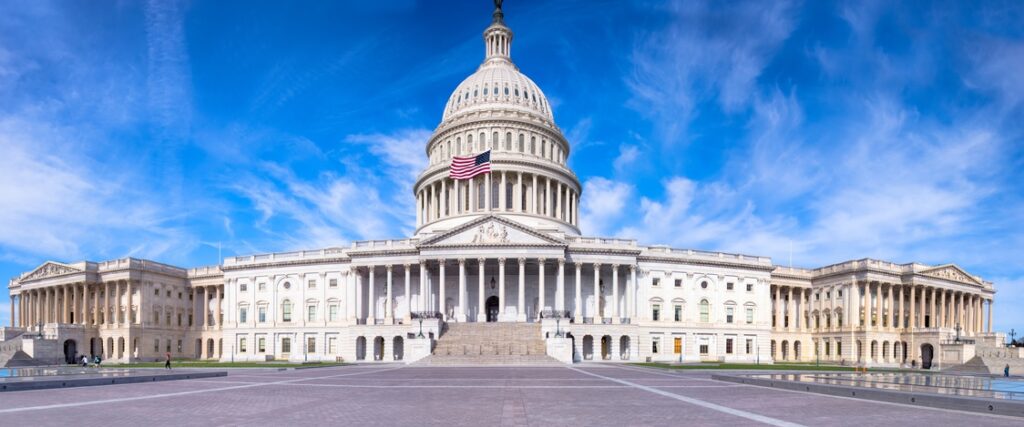 An important part of making that happen is the Veterinary Medicine Caucus in the United States Congress. First established with the help of the AAVMC and the American Veterinary Medical Association (AVMA) in 2013, the caucus has been instrumental in making sure Congressional and Executive action supports the profession and its interests.
The veterinary caucus in the 116th Congress included 38 members of the House of Representatives.
In addition to working to ensure that government funding and policies support the development and sustainability of a strong profession of veterinary medicine, the caucus seeks to educate the House about the important role the profession plays in public health, animal health and welfare, food safety and security, research and economic wellbeing.
Since its inception, the caucus has been led by Congressmen Kurt Schrader (D-Oregon) and Ted Yoho (R-Florida), each of them veterinarians. Now that Congressman Yoho has retired from his position, Schrader will lead the caucus.
Upcoming VetCAN Virtual Career Fairs Connect Students with Prospective Employers

The AAVMC's Veterinary Career Advisor Network (VetCAN) will present two virtual career fairs individually focused on large and small animal veterinary medical career opportunities in upcoming months.
The Large Animal Career Expo on January 23, 2021 from 1 – 4 p.m. EST is designed to assist students who are interested in large animal predominant careers or seeking information about available career options and paths. The fair will connect students with prospective employers who can answer questions and provide guidance. Register here.
Organizers are encouraging all large animal employers and practitioners to participate in this free exploratory event where they can reach out to interested veterinary students from across the nation.
The Small Animal Virtual Career Fair on March 6, 2021 from 1 – 4 p.m. EST will provide an opportunity for veterinary students to connect with alumni and small animal employers. Spots fill quickly and registration will close after 200 employers have registered. Register here.
The events are open to all DVM students, new graduates and alumni pursuing careers, externships, internships, or residencies from all AAVMC member schools.
The events continue a series of recent, successful online career fairs presented by VetCAN. The virtual career fair held in September 2020 was the largest ever, with 202 employers and more than 850 job seekers from 34 AAVMC member institutions registering for the event.
VetCAN was founded in 2014 as a resource and network for individuals working with veterinary students and alumni in the area of career and professional development.
For more information, contact vetcan@aavmc.org.
---
Interprofessional Education Collaborative (IPEC) to present "Building Interprofessional Education for Collaborative Practice and Health Equity" in May 2021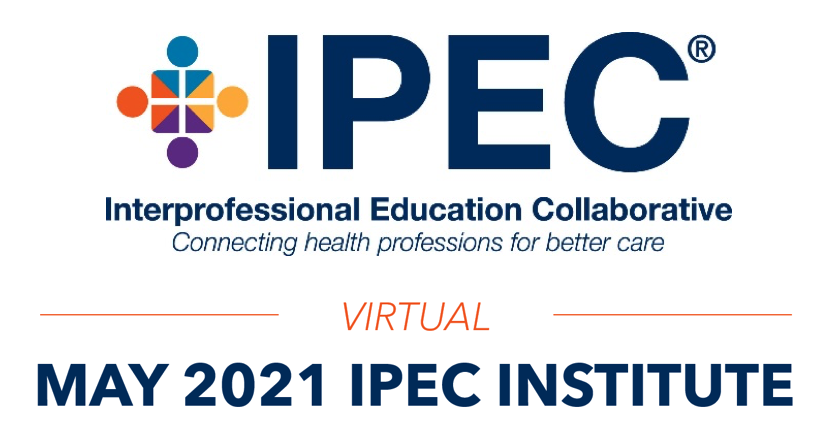 The Interprofessional Education Collaborative (IPEC) will present a virtual faculty development institute titled Building Interprofessional Education for Collaborative Practice and Health Equity in May 2021.
The meeting, which is specially designed for faculty teams, health partners, and single learners who are new to or early in their adoption of interprofessional education, will be presented through virtual sessions on May 18th, 20th, 25th, and 27th. View the session schedule and preliminary agenda here.
Early registration incentives are available through Friday, January 15, 2021, and interested individuals are invited to apply online at www.ipecollaborative.org. For more information, contact Allison Jacobs at ajacobs@aacnnursing.org or 202-463-6930 ext. 278.
The AAVMC works closely with other members of the Federation of Associations of Schools in the Health Professions (FASHP) on IPEC programs, which are designed to encourage collaboration among the various schools in the health professions.
---
In the News
K9 Chemistry: A Safer Way to Train Explosives and Narcotics Detection Dogs
Brinkwire
Researcher Develops Tool to Prevent Chronic Wasting Disease
Vet Candy
LSU Vets Nurse Injured Owl, Release it Back to Wild
AP/U.S. News & World Report
"Investing in Basic Science": K-State Research on Virus Mutations in Animals Could Benefit Human Fight Against COVID-19
The Mercury
Research Shows a Few Beneficial Organisms Could Play Key Role in Treating Type 2 Diabetes
Agenparl
Dog Owners May Catch COVID-19 More Often, but the Reason Will Surprise You
Popular Science
Researchers Discover Groundbreaking Parasite Treatment for Small Ruminants
Capital Press
UF Veterinary School Uses Novel Treatment to Save Louie the Seahorse
Florida Weekly
Pennsylvania Turns To Man's Best Friend To Sniff Out Spotted Lanternfly Infestation
WCMU Radio
Study Links Air Pollution and Diabetes to Interstitial Lung Disease
AZO Life Sciences
COVID-19 Transmission to Wildlife
WORT-FM
AVMA, AAVMC Announce Diversity, Equity, Inclusion Commission
JAVMA
Gut Cells Sound the Alarm When Parasites Invade
Technology.org
AVMA to Consider Dues Break to Attract New Veterinarians
VIN News
COVID Vaccine an Immunological Moonshot
JAVMA
This Veterinary Epidemiologist Raised $6.2 Million To Launch An Essential Fatty Acid Supplement
Forbes
Texas Tech Hires More Founding Faculty Members
Today's Veterinary Business
Pet Populations are On The Way Up
JAVMA News
---
From Our Members
USask Team Developing COVID-19 Wildlife Test
University of Saskatchewan
Texas A&M Veterinary Students Help Treat Cold-stunned Sea Turtles
Texas A&M
New Podcast Series: Veterinary Detectives Solve the Case
University of Illinois
Teaching Vital Surgeries, One Pet in Need at a Time
Tufts University
Investigating Cancer Treatments' Effects on the Heart and Blood Vessels
Tufts University
Honeybees Need Veterinarians Too
UC Davis
Collaborative Approach to Fighting Cancer in Canines and Humankind Gets a Boost
UC Davis
Study Uncovers Therapeutic Targets for Aggressive Triple-Negative Breast Cancers
University of Pennsylvania
---
People in Motion
Dr. Dick Heederik has been named Acting Dean at Utrecht University.
Dr. Samson Mukaratirwa has been appointed Interim Associate Dean of Research and Postgraduate Studies at Ross University.
Dr. Dave Smith has been named Interim Associate Dean for Research and Graduate Studies at Mississippi State University.
Dr. Fortune Sithole has been named Associate Dean for Clinical Education at Midwestern University.
Dr. Andrew Parks has been named Interim Associate Dean for Academic Affairs at the University of Georgia.
---
"Like" us on Facebook or follow us on Twitter: