December 2019

The AAVMC has announced the recipients of five awards that recognize professional excellence, achievement and service in academic veterinary medicine. The awards will be presented during the AAVMC's 2020 Annual Conference and Iverson Bell Symposium, which will be held March 6-8, 2020 at the Hyatt Regency Washington on Capitol Hill in Washington, D.C.

"Every day, educators and researchers at our member institutions make outstanding contributions to academic veterinary medicine that inspire others, contribute to medical breakthroughs and work to educate upcoming generations of veterinarians," said AAVMC Chief Executive Officer Dr. Andrew T. Maccabe. "We are pleased to honor these extraordinary individuals through our awards program and look forward to recognizing their achievements during our 2020 annual conference."
The AAVMC Distinguished Veterinary Teacher Award, presented by Zoetis, is considered one of the most prestigious teaching awards in international academic veterinary medicine. It recognizes excellence in professional veterinary medical education and is presented to an educator whose sustained record of teaching excellence and ability, dedication, character and leadership has contributed significantly to the advancement of the profession.


Dr. Masty
Dr. Masty is an associate professor in the Department of Veterinary Biosciences at Ohio State, where he is a popular and innovative instructor who consistently wins teaching awards and receives high ratings from students who appreciate his responsiveness, immersive teaching approach, and ability to adapt to different learning styles. He teaches first-year gross anatomy, second-year neuroanatomy of the nervous system and three second-year elective classes in surgical anatomy, feline anatomy and neuroanatomy. Dr. Masty describes his teaching approach as one that goes beyond passive listening by engaging students through interactive notes and illustrative diagrams that help students to visualize and remember how different parts of the body work together. He continuously solicits and responds to student feedback and has demonstrated a commitment to teaching excellence as a mentor to numerous instructors and graduate teaching associates across various disciplines.
The
AAVMC Excellence in Research Award
designates the outstanding veterinary medical researcher of the year, as selected by a committee of peers. The AAVMC Board of Directors established the annual research award in 2010 to recognize outstanding research and scholarly achievements in the field of veterinary medicine. It recognizes an individual who, over the course of his or her career, has demonstrated excellence in original research, leadership in the scientific community, and mentoring of trainees and colleagues in any discipline of veterinary medicine.
Dr. Havel
Dr. Havel is a professor in the Department of Molecular Biosciences, School of Veterinary Medicine and the Department of Nutrition at the University of California, Davis, where his endocrinology and metabolism research investigates the causes and consequences of obesity, type 2 diabetes and related metabolic diseases. He has also studied the impact of bariatric surgery and consumption of high sugar (fructose) containing diets in both humans and animal models. This work laid the foundation to identify new interventions to manage obesity, diabetes and cardiovascular disease. Dr. Havel's research has tackled issues important to both human and animal health and played an important role in understanding the role of sugar-sweetened beverages in obesity, metabolic dysregulation and cardiovascular disease. He also serves as director of the Endocrinology and Metabolism Core for the UC Davis Mouse Metabolic Phenotyping Center.
The
Senator John Melcher, DVM Leadership in Public Policy Award
, established in 2007, is presented to current or former faculty, staff, or students at an AAVMC member institution to recognize leadership in public policy that advances veterinary medical education and success in advocating for veterinary medical education on a national or international scale.
Dr. Hoffsis
Dr. Hoffsis' many years of leadership within academic veterinary medicine include more than 20 years of experience as the dean of three veterinary medical colleges. He was founding dean of the Lincoln Memorial University (LMU) College of Veterinary Medicine, where he currently serves as special assistant to LMU's president. Previously, he served as dean of the University of Florida College of Veterinary Medicine and of The Ohio State University College of Veterinary Medicine. He is a diplomate of the American College of Veterinary Internal Medicine (ACVIM), recipient of the AVMA's 2018 Meritorious Service Award, and a past president of the AAVMC and the American Association of Bovine Practitioners (AABP). He is the former chair of the Food and Drug Administration (FDA) College Veterinary Medicine Advisory Committee and served on the board of directors of Banfield Pet Hospitals. He currently is a member of the Board of Trustees of Ross University.
The
Iverson Bell Award
recognizes outstanding leadership and contributions in promoting opportunities for under-represented minorities in veterinary medical education.
Dr. Gongora
Dr. Gongora is an associate professor in animal and wildlife genetics and genomics at SSVS. Initiatives implemented by Dr Gongora span the areas of cultural competence, curriculum development, student support and fostering collaborative research with Australia's historically disadvantaged Indigenous population. Dr. Gongora's leadership in advancing diversity and inclusion in the field of veterinary medicine at SSVS has led a shift that embraces cultural competence by staff and students, celebrates Aboriginal and Torres Strait Islander cultures and supports Australian Indigenous students.
Dr. San Miguel
Dr. San Miguel is associate dean for engagement and a faculty member in the Department of Veterinary Clinical Sciences at Purdue. Dr. San Miguel developed a program for K-12 students, parents, teachers and the public about the science involved in keeping people healthy. That led to the development of "This is How we 'Role'," an innovative after-school role-modeling program that focuses on students in grades K-4 who are educationally disadvantaged because of socioeconomic status, race, or ethnicity and is designed to address the challenge of diversifying the veterinarian-scientist workforce. She also co-edited
Navigating Diversity and Inclusion in Veterinary Medicine
, the first book of its kind in veterinary medicine, and helped establish the Center of Excellence for Diversity and Inclusion in Veterinary Medicine certificate program in partnership with the AAVMC and AVMA.
The
AAVMC Billy E. Hooper Award for Distinguished Service
is presented by the AAVMC to an individual whose leadership and vision has made a significant contribution to academic veterinary medicine and the veterinary profession.
Dr. Green Photo: David Larned

Dr. Green became dean of the Texas A&M College of Veterinary Medicine and Biomedical Sciences in 2009 and oversaw many ambitious projects at the college, including construction of the Veterinary & Biomedical Education Complex, establishment of the Center for Educational Technologies, Office of Innovation and Entrepreneurship, Global One Health, and Equine Initiatives. She also developed inter-university partnerships designed to increase the number of DVM graduates and graduate students, and address issues facing food animal and rural practice veterinary medicine in Texas. Dr. Green has a special interest in the future of veterinary medicine and the innovations that will help ensure a thriving profession. She was recently named a senior advisor and consultant for the Animal Policy Group in Washington, D.C. and will complete her tenure as dean in June 2020.
---
One of the most respected voices in higher education will present a keynote address at the 2020 AAVMC Conference March 6-8, 2020 in Washington, D.C.

Jeffrey J. Selingo is a contributing editor at The Atlantic, and former top editor of the Chronicle of Higher Education. He is the author of three books, including the New York Times bestseller, There Is Life After College: What Parents and Students Should Know About Navigating School to Prepare for the Jobs of Tomorrow. His writing has appeared in the Washington Post, the New York Times, and Wall Street Journal.

He serves as a special advisor to the president at Arizona State University (ASU), where he is the founding director of the Academy for Innovative Higher Education Leadership, a partnership between ASU and Georgetown University. He is also a visiting scholar at Georgia Tech's Center for 21st Century Universities and co-hosts the podcast FUTURE U.

Selingo is currently working on his next book about a year in the life of college admissions—who gets in and why—to be published by Simon & Schuster in 2020.

Registration is open for the meeting, which will be held at the Hyatt Regency Washington on Capitol Hill in Washington, D.C. With programming structured around the theme "Catalyze 2020: Innovate and Inspire," the conference is expected to attract hundreds of educators and other leaders from the veterinary medical profession.
---


Final data from the 2019-20 Veterinary Medical College Application Service (VMCAS) application cycle has been analyzed and it confirms a continuing rise in the number of applicants applying to member institutions, according to AAVMC Director of Admissions and Recruitment Affairs Diana Dabdub.
A total of 8,645 students applied for seats during the Class of 2024, a rise of about six percent over last year. A total of 41,722 applications were submitted, with applicants applying to an average of 4.8 schools. The vast majority of those applicants were white females between 20 and 25 years old.

Overall, 85% of the applicants were from 20-25 years old, 83% were female and about 17% were male. Last year, the number of applicants rose about seven percent over the year before.

72.3% were White, 12.8% were Hispanic, 5.4% were Asian American, 3.6% were African American and 4.22% reported being of two or more races.

In other VMCAS developments, the 2020-2021 cycle will open on January 22, 2020, to encourage students to complete applications earlier.

Also, three new schools have joined VMCAS: the University of Arizona, Long Island University, and the University of Saskatchewan.
---


The AAVMC has two new members: The Long Island University College of Veterinary Medicine and the University of Arizona College of Veterinary Medicine have each received a Letter of Reasonable Assurance (LORA) from the Council on Education (COE) and will enroll their inaugural classes in Fall 2020.

At full enrollment, LIU will serve 400 students, with 100 in each class. The LIUCVM will incorporate a distributed clinical education model that includes partnerships with more than 50 affiliates, including primary care and specialty clinics, zoos, research laboratories and shelters.

The University of Arizona College of Veterinary Medicine is designed as a competency-based, year-round curriculum that will graduate students in nine consecutive semesters over three years. Students will spend their first two years in pre-clinical courses that focus on active-learning experiences rather than lectures. Classes will include up to 110 students.

Arizona will utilize a hybrid-distributive teaching model, which will include University of Arizona facilities and a network of more than 250 veterinary practices.



---
Presentations from mental health experts, leaders from the profession and others highlighted the 2019 Veterinary Wellbeing Summit held November 17-19 in Chicago.

The conference, themed "Putting the 'We' in Wellbeing," was attended by 264 people representing various sectors of the world of veterinary medicine, and it put an exclamation mark on both a vexing problem and the decisive action that's being undertaken to address it.

Following opening remarks from AAVMC CEO Dr. Andrew T. Maccabe, registrants attended about 40 plenary and breakout sessions that explored different facets of the problem, as well as strategies for maintaining the wellbeing of individuals and the organizations in which they work and learn.

Featured presentations included "We're All in it Together," Dr. Elizabeth Strand, University of Tennessee; "Key Findings of the Merck Animal Health Veterinary Wellbeing Study," John Volk, Brakke Consulting; and "Wellness and Mental Health: Preventing Suicide and Building Resilience Among our Own," by Dr. Christine Yu Moutier of the American Foundation for Suicide Prevention (AFSP).

To help support colleges of veterinary medicine in the aftermath of a student's death by suicide, the American Foundation for Suicide Prevention (AFSP), the American Veterinary Medical Association (AVMA) and the American Association of Veterinary Medical Colleges (AAVMC) jointly introduced a new resource at the meeting: "After a Suicide: A Toolkit for Colleges of Veterinary Medicine."

"The tragedy of suicide echoes throughout an organization," said AAVMC Chief Executive Officer Dr. Andrew T. Maccabe. "This toolkit provides a best-practices approach to effectively managing the impact of suicide on our academic communities, and we hope that all of our colleges and schools will take full advantage of this excellent resource."

Prior to the conference, the AAVMC's Veterinary Mental Health Practitioners Group met to consider strategic development and collaborative opportunities.

Several corporate partners providing funding to support the meeting. Zoetis served as the Premier Partner, Hill's served as Signature Partner and Banfield Pet Hospital served as Associate Partner.
---
MSD Animal Health is teaming up with the AAVMC on an international grant program designed to help mitigate the global public health problem of antimicrobial resistance (AMR).

Administered through the AAVMC's Council on International Veterinary Medical Education (CIVME), the new MSD Animal Health CIVME Antimicrobial Stewardship Grant program seeks to improve instructional programs related to AMR in educational institutions around the world.

"Successfully mitigating the antimicrobial resistance problem is going to require the coordinated efforts of many institutions in both the public and private sectors working together at the global level," said AAVMC CEO Dr. Andrew T. Maccabe. "Training students and professionals about responsible therapeutic practices is an important strategy for success, and we're pleased to have this opportunity to collaborate with Merck Animal Health on a promising initiative."

The grant program goal is focused on building networks and using communication technology to increase awareness, share ideas, and support innovative approaches to improving veterinary medical education at universities around the world.

"We support the responsible use of antibiotics as essential, life-saving veterinary therapeutic tools to improve the health of animals," said Elzo M. Kannekens, DVM, Director Global Public Policy & Multilateral Affairs, MSD Animal Health. "Their use in veterinary medicine also benefits humans by reducing the spread of disease between animals and humans. We recognize the critical importance of sound antibiotic stewardship by working with partners around the world to support ongoing science and available treatment options to help veterinarians deal with this challenge in an effective way. We are therefore proud to partner with CIVME in the MSD AH CIVME grant program on Antimicrobial Stewardship."

The grant program will focus on antibiotic stewardship and emphasize disease prevention through improved vaccination protocols. Keeping more animals free from infectious disease through immunizations will reduce the amount of antimicrobial agents required to treat sick animals.

The grant program is encouraging multi-university collaborations on a global scale. Total project budgets should not exceed $10,000 and will be awarded for a maximum period of 24 months.

Projects are expected to align with one or more criteria that advance CIVME's mission. The deadline for grant submission is January 30, 2020. Proposals should be forwarded to CIVME-grant@aavmc.org and grant application materials can found on the CIVME website. Recipients will be informed in March 2020. For more information about the program, please visit the CIVME website or contact Dr. Harold Bok (g.j.bok@uu.nl).


---
The U. S. Department of Education's National Advisory Committee on Institutional Quality and Integrity (NACIQI) has re-certified the Council on Education as the official federally recognized accrediting agency for academic veterinary medicine.

AAVMC and AVMA officials were notified of the action in a letter from Diane Auer Jones, Principal Deputy Under Secretary, Delegated to Perform the Duties of Under Secretary, U.S. Department of Education in a letter dated November 8, 2019.

The decision follows an extensive review process that included extensive documentation, presentations and public comment. The renewed recognition is valid for a five-year period.
---
Dr. Caroline Cantner will join the AAVMC in January 2020 as Director for Strategic Initiatives. Cantner is replacing Vanessa Mariani, who has joined Elanco as a senior vice president.

Cantner brings five years of association experience through her work as the AVMA's Assistant Director for Student Initiatives, Western Region. During her tenure with AVMA, she provided support to the colleges of veterinary medicine in her region and managed a student grant for all 37 SAVMA chapters, as well as the AVMA's Veterinary Educator Professional Development Grant.

Cantner also provided primary AVMA staff support to the Veterinary Debt Initiative (VDI) and has spoken on related topics at veterinary medical schools, conferences, and webinars.

"I am excited to bring my experience and passion for policy and higher education, as well as my deep ties to the veterinary community, to my work with the AAVMC," said Cantner. "As Director for Strategic Initiatives I look forward to working with the academic community on a portfolio that includes leadership in academia, the Council for International Veterinary Medical Education, and the veterinary student experience."

Cantner earned her BA in Government from Dartmouth College. She interned on the House Committee for Education and the Workforce, served as an AmeriCorps member and worked for a Pennsylvania State Senator prior to transitioning to a career in veterinary medicine.

She completed a post-baccalaureate program at Bryn Mawr College and received her VMD from the University of Pennsylvania. Prior to her role at AVMA, Dr. Cantner worked in small animal general practice. A second-generation veterinarian, she also has a background and interest in practice management.

Dr. Cantner's portfolio will include leadership in academia, the Council for International Veterinary Medical Education, and the veterinary student experience.
---
The AAVMC is collaborating with IBM and VetBloom, the digital learning ecosystem from Ethos Veterinary Health, on a project that is applying blockchain technology to document learning credentials in the veterinary medical profession. The goal is to create a framework for competency-based veterinary medical education using digital badges to support credentialing.

The veterinary profession is seeing the same macro-educational shift to micro-credentialing and competency-based learning that the rest of the educational market is experiencing.

To address this shift, accredited colleges of veterinary medicine in the U.S. have developed new competency-based learning frameworks, and larger private hospital groups are exploring skills-based credentials that lead to data aggregation and competency mapping.

Other initial collaborators working on the project include the International Council for Veterinary Assessment (ICVA), and the American Animal Hospital Association (AAHA).

Blockchain aims to address the challenge of competency-based learning by creating tamper-evident, digital credentials stored on a distributed blockchain network. This will make it significantly easier for companies to identify promising candidates, for academic institutions to manage the huge increase in demand for learning credentials, and for job seekers to more holistically chart their career trajectories.

The group has already built a minimum viable product and is currently working to develop a second iteration.
---
The Robert Wood Johnson Foundation's Clinical Scholars program is seeking more veterinarians to participate in multidisciplinary teams tackling health equity issues in their communities.

The program funded a multidisciplinary from Michigan State University that includes personnel from the MSU-CVM during their 2019 Clinical Scholars cohort.

This Michigan State University team will receive leadership development training and support for their animal-assistance approach to assist sexual assault survivors.

The 2020 application cycle opens January 10th and closes March 11th, and the foundation has reached out to the AAVMC to help them encourage the development of more applications from interdisciplinary teams that include veterinarians.

Clinical Scholars, based at the University of North Carolina at Chapel Hill, is a national leadership development program for experienced health practitioners. Clinical Scholars fellows include pharmacists, physical therapists, veterinarians, dentists, social workers, nurses, physicians, and many others working in clinical or academic settings.

"Through mentoring, networking, and an intensive curriculum centered on equity, they deepen their influence and impact as leaders with the power to transform their workplaces and communities," according to Deputy Director for Recruitment and Communications Melissa Green, MPH.

Working in teams of three to five representing diverse disciplines, they design an innovative project to address a complex health problem in their area. Teams receive annual grant funding up to $525,000 so members can participate in the three-year program at no cost to themselves or their organizations.
For more information, please contact Green at 919-843-3304 or clinical.scholars@unc.edu.
---
The Foundation for Food and Agriculture Research (FFAR) is hosting a food and agriculture research exhibition and discussion forum at the Ronald Reagan building in Washington on February 5, 2020.

Foster Our Future showcases FFAR-funded and other agricultural research by allowing participants to interact with exhibits that demonstrate how science is changing the food and agriculture landscape.

"Feeding a global population that is expected to reach 10 billion people by 2050 represents a major challenge for humanity," said AAVMC CEO Dr. Andrew T. Maccabe. "Addressing hunger and poverty will require the kind of advancements in agriculture that are possible only through research and innovation. We cannot neglect our obligation to invest in a better future. We believe in FFAR's mission and we are pleased to support this exposition."

Established by bipartisan congressional support in the 2014 Farm Bill, FFAR is a nonprofit organization that leverages federal investment with other partners to address critical shortfalls in agricultural research.
---
In the News
There's a Hidden Consequence of Climate Change: A Deadly Virus That's Killing Key Marine Species
CNN/ABC
Dog Physical Therapy: Owners are Turning to Canine Rehab to Help Pets
USA Today
Grants Available for International Collaboration in Veterinary Medical Education
Today's Veterinary Practice
Wanted: 10,000 Dogs for the Largest-ever Study on Aging in Canines
CNN
Noninvasive Cancer Imaging Technique to Help in Early Detection
Veterinary Practice News
Mapping the Pathway to Gut Health in HIV and SIV infections
Scienmag
Auburn University Research Leads to Gene Therapy that Provides Hope for Children with Deadly Disease
Jotup
Grandma Joy's Road Trip Helps Ohio State Veterinary Grad Get Through Mental-health Struggles
Columbus Dispatch
Ham's Best Friend: The Beagle Brigade is the Last Line of Defense Against African Swine Fever in U.S
.
Ag News Feed
New One Health Course Launched for DVMs, Physicians
DVM360
Knoxville Army Veterinarian Helps Injured War Dogs
WVLT-8
---
From Our Members
Veterinary Surgery Planning and Training in 3D
Tufts University
Standing Equine PET Scanner Now Ready for Clinical Use on Racehorses in Training
UC Davis
New More Accurate Technique Discovered for Understanding Joint Behaviour in World's Most Common Musculoskeletal Condition
Royal Veterinary College
A Hero's Hero
Texas A&M
---
People in Motion
Dr. M. Daniel Givens
, Associate Dean for Academic Affairs in the College of Veterinary Medicine at Auburn University, has been named Dean of the Virginia-Maryland College of Veterinary Medicine (VMCVM) at Virginia Tech, effective June 1, 2020.
Dr. Dana Zimmel
has been named Interim Dean at the University of Florida College of Veterinary Medicine.
Dr. Molly McCue
was named Associate Dean of Research at the University of Minnesota College of Veterinary Medicine.
---
"Like" us on Facebook or follow us on Twitter: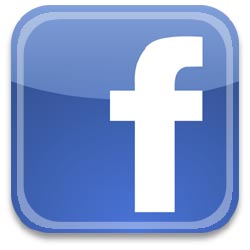 .