February 2020
One of the first African American female chemical oceanographers in the U.S. and a leading expert on diversity in STEM, Dr. Ashanti Johnson, will present a keynote address at the
2020 AAVMC Conference and Iverson Bell Symposium
in Washington, D.C. March 6-8, 2020.
Registration
is now open for the conference, which will be presented at the
Hyatt Regency Washington
on Capitol Hill. With programming structured around the theme "Catalyze 2020: Innovate and Inspire," the conference is expected to attract hundreds of educators and other leaders from the veterinary medical profession.
Dr. Johnson will speak on "Diversity and Inclusion: Strategies and Best Practices to Advance from Concept to Reality." Johnson's career accomplishments in this critical area were recognized with a U.S. Presidential Award for Excellence in Science, Mathematics, and Engineering Mentoring from former President Obama during a 2010 White House ceremony.
Dr. Johnson developed an early interest in oceanography and marine biology while watching Jacques Cousteau on television. That interest strengthened during an opportunity to interact with a female marine biology graduate student and eventually led her to earn a PhD in Oceanography from Texas A&M University in 1999.
Her more than 15 years of senior leadership experience in university, non-profit and K-12 organizations also includes conducting research, as well as mentoring and professional development of students and early career professionals. Her areas of expertise include STEM diversity and inclusion, women in STEM, faculty recruitment and diversity, workplace and career empowerment, and institutional change.
Johnson's professional life has taken her around the world to provide awareness, input and guidance regarding STEM initiatives and future opportunities. She has spoken and worked in Samoa, Fiji, Cambodia, Brazil, Spain, China, and Mexico. She has also worked with several U.S. government agencies, universities, international conferences, and K-12 organizations across the United States.
She has over 20 years of experience as a university faculty member and is currently a Visiting Associate Professor of Chemistry at Fort Valley State University.
She has received the prestigious American Geophysical Union (AGU) Excellence in Geophysical Education Award, the AGU Ambassador Award, and most recently, the 2019 Sigma Xi John P. McGovern Science and Society Award. The AAVMC's annual conference is considered one of the leading professional development events in international academic veterinary medicine.
---
A concerted effort across academic veterinary medicine to achieve a more diverse and inclusive educational environment seems to be paying off.

Racially/ethnically diverse students from under-represented groups now make up 21.1 percent of students enrolled in DVM programs in the United States.

AAVMC Senior Director for Institutional Research and Diversity Dr. Lisa Greenhill reports that growth among racial/ethnic minority students over the past five years has been swift. In 2014, under-represented veterinary medical (URVM) student enrollment made up just 13.5 percent of DVM student enrollment in the U.S.

"There's not a single strategy responsible for this, but certainly a collection of different activities," said Dr. Greenhill. "More colleges are engaged in active recruiting of and general outreach to URVM applicants; they are also taking the long view by building relationships with prospective applicants while they are still in high school. Also, the evolution of admissions practices to more holistic methods has resulted in more offers of admission being made to URVM students."

Greenhill explained that, like the general population, the fastest growing applicants and student enrolled populations are Hispanic/LatinX and individuals who identify as multi-racial/multi-ethnic.

There is also a relationship with growth in the number of available seats and increases in URVM enrollment. The growth in seats is not causing more URVM students to apply and enroll, but the growth in diversity has tracked closely with growth in enrollment.

Some other key findings of her analysis:
22.2% of the pool for the class of 2024 identify as non-White.
28.2% received Pell Grants in undergrad, and 26.3% are first generation college attendees.
The percentage of male applicants to veterinary school remains low at about 13%; however, the decline seems to have slowed in the last three years.
In 2005, the AAVMC launched the DiVersity Matters program, led by Dr. Greenhill, to advocate for the recruitment and retention of underrepresented persons as students and faculty and ultimately foster their success in veterinary medicine.

To achieve results, the AAVMC conducts career fairs, disseminates information about veterinary career options, works to generate interest in veterinary medicine, presents at key diversity meetings and conferences, works with members to develop URVM recruitment and retention strategies, and helps lead students through the application process.

The AAVMC also hosts the Iverson Bell Symposium, a part of the annual conference, which recognizes the outstanding leadership and promotion of diversity in veterinary medicine by the late Dr. Iverson Bell.
---
The AAVMC's 2019-20 Annual Data Report has been published and is available on the website.

Constructed from the enormous datasets collected during the annual Comparative Data Report (CDR) project, the ADR presents the public with a comprehensive statistical portrait of the world of academic veterinary medicine.

Highlights from this year include:
Institutionally reported indebtedness is flat this year—debt did not go up, and the percentage of graduates reporting no debt is also essentially flat—down by about .5%.
The growth rate is modest this year 1.6%, which is consistent with long term growth; we typically hover between 1.5-2.0% growth a year.
Tuition makes up 17.3% of the mean 2020 total college revenue budget; this is an increase of .5% over last year.
Teaching/Instruction makes up 24.7% of the expenditure budget; this is an decrease of 1.5%.
The total number of certified vet techs working at U.S. member institutions was gathered for the first time; that number is 1,932.
Data is available on enrollment, diversity, applicants, tuition and debt, personnel, budget, and other areas.

The report is produced on a dynamic, interactive software platform that enables users to explore information based upon specific areas of interest in academic veterinary medicine.

The empirical data supports research studies, scholarly examinations, general inquiries and presents useful information for the media and the public.

For more information about the program, please contact Senior Director for Institutional Research and Diversity Dr. Lisa Greenhill at 202-371-9195 (ext. 147) or lgreenhill@aavmc.org or Data Analyst/Project Manager Kendall Young at 202-371-9195 (ext. 180) or kyoung@aavmc.org.
---
The use of animals as educational resources in the health professions continues to change. Advancements in technology have considerably reduced the number of animals required to support instructional programs through the use of sophisticated models, and new protocols have been introduced over the decades to ensure the humane treatment of animals in the classroom and learning laboratory. But many educators recognize that the topic warrants additional scrutiny.

That process begins in a formal way on Friday, March 6 from 1:30 – 4:30 p.m. when the AAVMC presents the Use of Animals in Education symposium in conjunction with the AAVMC Annual Conference. The meeting is being presented as the starting point for an important discussion, according to Dr. Dean A. Hendrickson, professor of surgery at the Colorado State University College of Veterinary Medicine and Biomedical Sciences, who is serving as chair of the planning committee.

"We cannot answer all the questions, but we can and do look at this as the beginning of a conversation, the beginning of a process," said Hendrickson, noting that the board of directors approved the concept of an animals in education symposium but felt the topic should be introduced during the annual meeting when many member institution leaders are present.

"We all realize that there is more scrutiny in the use of animals in education and training throughout the world, as there should be," said Hendrickson. "Perhaps for too long we have taken for granted our ability to use animals in training our veterinary students. The leaders at AAVMC and I believe that it is time for us to have a serious discussion on the best way to integrate animals into our training programs that will withstand the scrutiny of the public, our students, staff and faculty.

The three-hour mini-symposium will feature several presentations on different aspects of the use of animals in teaching anatomy and surgery at various member institutions, including existing practices, outcomes and implications.
---
A joint commission created by the American Veterinary Medical Association (AVMA) and American Association of Veterinary Medical Colleges (AAVMC) has released a report identifying emerging trends that will affect the veterinary profession during the next generation, providing insights that may be used to adapt to the profession's changing environment.

"The Future of Veterinary Medicine," produced by the AVMA and AAVMC's Veterinary Futures Commission, was published following four face-to-face working sessions and more than a year and a half of research and investigation by the commission's members, composed of experts from academia, clinical practice and leadership positions within the profession.

"The future may be unknown, but that doesn't mean we as a profession can't prepare for change," said Dr. John Howe, president of the AVMA. "As the report makes clear, organized veterinary medicine can take steps to identify currents and trends and use those insights to determine how we can most effectively lead the profession into the future."

Anticipating the ever-increasing role of emerging technologies in society, the report outlines the importance of the profession preparing for new demands and expectations as the veterinarian's role expands from traditional primary care and referral practice into technology-based specialties, especially where data-intensive skills are required. In order to meet these challenges, the report states, the profession must become more diverse to benefit from novel approaches to research, education, product development and clinical practice.

"Because we prepare new generations of veterinarians, academic veterinary medicine has a special responsibility when it comes to planning," said AAVMC President Dr. Michael Lairmore. "Accelerating change has become the new status quo in our profession and we need to leverage that in a way that builds and sustains success. The Futures Commission has made a remarkable contribution in helping us do that, and we are grateful for their work."

A central element of meeting the demands of the future will be a constant focus on the connectivity involving animals, humans and the environment. Examples of this interrelationship include the human-animal bond, food security, protection against zoonotic diseases, development of innovative products and animal health solutions, and an increasing need for applying global solutions and resources to meet universal challenges.

Veterinarians must recognize the inevitability of fast-paced change in the profession and embrace the need to adapt to the evolving landscape to ensure the profession thrives into the future. The leadership of the profession must keep pace with changes affecting veterinary medicine, while individual members of the profession can contribute by being engaged, keeping informed, participating in professional forums and maintaining a commitment to professional growth and lifelong learning.

The Veterinary Futures Commission served as a semi-autonomous visioning body to evaluate challenges and opportunities in the veterinary profession, identify priorities guided by societal needs and develop evidence-based recommendations to the AVMA and AAVMC regarding potential courses of action.
---
University of Wisconsin School of Veterinary Medicine clinical personnel were just doing what they do every day at UW Veterinary Care: provide excellence in clinical care for patients. But Scout, a 7-year old Golden Retriever suffering from a cancerous tumor on his heart wasn't just any dog. And his owner, WeatherTech Founder and CEO David MacNeil wasn't quite the everyday client.

So moved was MacNeil following the college's successful treatment of Scout that he decided to produce and feature a television commercial telling Scout's story during the 54th Super Bowl, where the commercials are often as celebrated as the game itself.

An estimated 100 million people got a glimpse of the miracles that happen every day in academic veterinary medicine when Scout "narrated" his personal experience during the spot. They also got the message that a lot of what happens in veterinary medicine often leads to cures and treatments that benefit people as well.

"We wanted to use the biggest stage possible to highlight Scout's story and these incredible breakthroughs, which are not just limited to helping dogs and pets," said MacNeil.

The commercial also promoted an opportunity for viewers to make philanthropic contributions to support cancer research at Wisconsin.

"We're thrilled to share with Super Bowl viewers how are profession benefits beloved animals like Scout and helps people too," said University of Wisconsin School of Veterinary Medicine Dean Dr. Mark Markel, who becomes president of the AAVMC in March 2020.
---
Preparations for the AAVMC's annual Advocacy Day on Capitol Hill are well underway. Scheduled for Thursday, March 5, the event provides an opportunity for AAVMC and member institution representatives to visit with members of Congress and staffers on issues important to academic veterinary medicine.

The three areas of focus include the following:

Section 1433 Formula Funds for Animal Health and Research ‐ $10 million

Animal Health and Disease Research funds provide essential support for research on diseases affecting food-producing animals. These funds are the most important source of research support for departments of veterinary science at U.S. universities.

In the Agriculture Act of 2014 (PL 113-79) this program was expanded to include a competitive grants component that focuses on food security, One Health, and stewardship. The AAVMC would like to see much more robust funding for this critical program expansion.

Supporting HR 4714/S 2458 – The America Grows Act

This legislation authorizes a five percent, inflation adjusted annual increase for the next five years for agricultural research at four USDA agencies: The National Institute for Food and Agriculture (NIFA), the Agricultural Research Service (ARS), the Economic Research Service (ERS) and the National Agricultural Statistics Service (NASS).

HR 3771/S 1903 – The Advancing Emergency Preparedness Through One Health Act of 2019

These bills will protect animal and public health by encouraging federal agencies to adopt a "One Health" framework to better prepare for and protect against disease outbreaks. Sens. Tina Smith (D-Minn.) and Todd Young (R-Ind.) have introduced the Senate version of this bill, while Rep. Kurt Schrader (D-OR) and Rep. Ted Yoho (R-FL) introduced the House version. Schrader and Yoho are both DVMs, and co-chair the House Veterinary Medicine Caucus.

This legislation will advance the One Health framework to further the goal of protecting public health, animal health and environmental health.
---
The AAVMC 2020 Deans Leadership Conference held in Naples, Florida January 16-18 featured one of the highest attendance levels in history.

Most of the deans leading the AAVMC's 53 member institutions, including most of the North American and Caribbean college deans, four of the five Australian college deans, and three United Kingdom college deans attended.

Held since the 1980's, the conference provides an opportunity for deans to consider and address the issues, opportunities and challenges shaping the future of academic veterinary medicine.

AAVMC President Dr. Michael Lairmore moderated the opening Industry Leadership Panel, which provides an opportunity for corporate executives and academic leaders to exchange perspectives and ideas.

Guest speakers on that panel included Everett Hoekstra, President of Boehringer Ingelheim Animal Health USA; Carol McConnell, Vice President and Chief Veterinary Officer, Nationwide; and Ken Rotundo, President of Mind Genomics Advisors.

Registrants also heard from the National Academies of Sciences, Engineering and Medicine Senior Program Officer Ashley Bear on "Integrating Arts and Humanities with Medical Education."

Other topics explored during the meeting included transdisciplinary engagement and technology transfer, third party rankings, accreditation, the Veterinary Futures Commission and other topics and issues introduced by registrants during open discussion sessions.

The meeting also featured a presentation on the development and implementation of the AAVMC's new strategic plan.

The conference was sponsored by Royal Canin and Covetrus. After years of being held in Naples on Florida's Gulf coast, the meeting will move next year to a facility in Jupiter on Florida's east coast.

The AAVMC Board of Directors held a meeting prior to the conference.
---
Timing is everything, goes the old saying. As global media rang alarm bells about the emerging coronavirus threat, legislators and staffers gathered for an AAVMC/AVMA/One Health Commission briefing on Capitol Hill. The briefing had been scheduled before the emerging epidemic hit the headlines. But the rising threat level helped account for the SRO attendance.

Two sequential briefings were actually held, one in the House and one in the Senate office buildings, on January 30, and each were packed according to AAVMC Governmental Affairs Director Kevin Cain. Congressional Veterinary Caucus Co-Chairs Drs. Ted Yoho (R-Florida) and Kurt Schrader (D-Oregon), shown left and middle in the above photo, participated.


Sponsored by the U.S. One Health Commission, the AAVMC, and the AVMA, the briefings featured former FDA-CVM Director Dr. Bernadette Dunham, who is now with the George Washington University Milken Institute School of Public Health. She is currently serving as an advisor on the FDA's new One Health Initiative.

The briefing also featured Dr. Daniel Lucey, Senior Scholar at the O'Neil Institute for National and Global Health Law at Georgetown University. Lucey, a noted infectious disease pandemic expert, is also Adjunct Professor of Medicine – Infectious Diseases at the Georgetown University Medical Center. He proposed and helped organize the Smithsonian National Museum of Natural History's popular exhibit on epidemics, which runs from 2018-2021.

The briefings came at the end of a month-long observance of One Health coordinated by the One Health Commission, which contains more than 60 organizational members.
---
Planning is well underway for the annual meeting of the AAVMC's Veterinary Educator Collaborative (VEC), which will be hosted by the Kansas State University College of Veterinary Medicine June 21-23, 2020. This year's meeting is themed "It Takes a Village."

The Veterinary Educator Collaborative (VEC) is situated within the AAVMC Academic Affairs Committee that provides online and face-to-face collaboration and sharing between veterinary medical educators.

VEC focuses on planning, faculty development, and sharing best practices. Participants exchange ideas, learn from each other, and generate new ideas in the context of an ongoing collaborative exchange.

The collaborative serves as a mechanism to address challenges in veterinary education and is open to all veterinary educators and the educationalists who support them.
---
The Veterinary Medical College Application Service (VMCAS) 2020/21 application cycle opened on January 22, 2020 and will close on September 15, 2020.

The cycle typically opens in May. The change was made this year to make the process more convenient for applicants and provide them with more time to complete the various components of the application process, according to AAVMC Director of Admissions and Recruitment Affairs Diana Dabdub.

While the annual VMCAS application cycle is normally active for about four months, most applicants typically wait until the last minute to complete their applications. The rush of activity at the end of the cycle condenses the time available for applicants to seek support and assistance and compile the various materials required for a complete application.

Dabdub reports that the cycle is off to a strong start. Almost 2,000 applications have been started and almost 100 transcripts have been received.

This year, applicants can begin compiling their application without selecting a specific college or school. On May 12, the veterinary schools will become available for applicants to select. At this time, applicants will be allowed to formally submit applications.
---
The Foundation for Food and Agriculture Research (FFAR) is now accepting nominations for the 2020 New Innovator in Food and Agriculture Research Award. FFAR plans to grant up to ten awards to early-career scientists pursuing research that supports the Foundation's Challenge Areas and promotes global, sustainable food production. Each applicant is eligible to receive up to $150,000 per year for a maximum of three years totaling $450,000 from FFAR. For the first time, FFAR is not requiring awardees to secure matching funds, opening this opportunity to a wider pool of applicants.

Institutions of higher education, nonprofit research institutions and the U.S. Department of Agriculture are encouraged to nominate one applicant who holds tenure-track or equivalent position and meets the eligibility criteria specified in the Call for Nominations. Applications from eligible nominees will be evaluated on their research program proposals as well as a demonstrated commitment to mentoring future generations of agricultural and food scientists. The deadline for submitting nominations is March 4, 2020 at 5:00 pm ET. Complete submission guidelines and program deadlines are available on the FFAR website.
---
The Australian bushfires have caused unimaginable destruction and loss. An area the size of the state of Kentucky has been scorched, 33 people have lost their lives and an estimated one billion animals have perished in the flames.

The death toll includes three American firefighters who lost their lives in late January when their C-130 firefighting aircraft crashed.

The fires range on and are now approaching Canberra, the Australian capitol, where the first state of emergency has been declared since 2003.

Concerned people and organizations around the world are rallying to help. Our colleagues at AAVMC member institutions in Australia have advised that aid and assistance for the animal victims of the catastrophe is being coordinated through the RSPCA Australia National Bushfire Appeal and the Australian Veterinary Association Veterinary Benevolent Fund.
---
In the News
Sweet Story Behind Super Bowl Ad About Dog's Cancer Journey
NBC Nightly News

Service Dog Chases Away Hallucinations for Woman with Schizophrenia: 'Life Seems Possible'
People Magazine/MSN

Veterinarian Ranks Among Best Jobs of 2020
US News & World Report

K-State Exposes Risks for African Swine Fever, Pseudorabies in Feed
Iowa Ag Connection

Study: Nanoparticles Produced from Burning Coal Result in Damage to Mice Lungs, Suggesting Toxicity to Humans
Technology.org

Petco Donates $250,000 To Veterinarian School To Help Save Lives
Do You Remember?

Veterinary Medicine Researchers Develop New Method To Improve Food Safety
SunFlower State Radio

Hoth Initiates Preclinical Gene Therapy Program with NC State for the Treatment of Asthma and Allergic Inflammation
First Word Pharma

USask Research Chair Targets Improved Cattle Health
Feedstuffs

Cat DNA Map Sheds Light on Rare Syndrome
Futurity

South Dakota, Minnesota Form Veterinary Training Program
Feedstuffs

Long Island University Announces $2 Million Gift from Clint Severson and Conni Ahart for College Of Veterinary Medicine
Yahoo Finance

The Financial Crisis in Veterinary Medicine
The Budget Engineer

AAVMC Names Recipient of Prestigious Veterinary Teaching Award
Today's Veterinary Practice/Pet Age

Commentary: Time for Action on Student Debt
DVM360
---
From Our Members
Collaboration Reveals Potential New Therapy for Osteoarthritis
Cornell University

Foster Hospital Receives Certification and a Level I Veterinary and Emergency and Critical Care Facility
Tufts University

An S.O.S. for Australian Wildlife
Tufts University

Making Waves
Texas A&M

LMU and UC-Davis Veterinary Medicine Students Hold First AVMA Student Virtual Town Hall
LMU/UC Davis

CSU, Zoetis Leaders Herald Launch of New Research Lab
Colorado State University

Researchers Secure $1 Million Grant Washington State University
Washington State
---
People in Motion
Dr. Dori Borjesson, chair of the Department of Pathology, Microbiology and Immunology at the University of California Davis School of Veterinary Medicine, has been selected as the new dean of the WSU College of Veterinary Medicine. She will assume her new responsibilities on July 20.

Dr. Ruby L. Perry, the dean of the College of Veterinary Medicine at Tuskegee University, has been named as Tuskegee's acting president.

At the University of Queensland School of Veterinary Science, Dr. Chiara Palmieri replaced Dr. Joanne Meers as Associate Dean for Research and Dr. Joerg Henning replaced Dr. Malcolm Jones as Associate Dean of Academic Affairs.
---
"Like" us on Facebook or follow us on Twitter: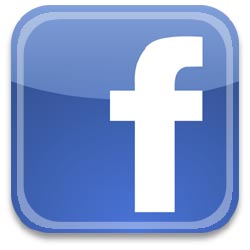 ---