---


Planning is underway to present the AAVMC's 2021 Conference, March 4-6, 2021 in Washington, D.C. The theme of our 2021 conference is "Catalyze 2021: Connect & Innovate in the Face of Global Challenges."

Following extensive work with a respected meeting and conference management consulting firm, the AAVMC is introducing some exciting changes this year- all designed to make the experience more meaningful for registrants.

The AAVMC is soliciting presentation proposals for faculty and students at member institutions to share their work and ideas during the conference. Proposals for educational sessions should be submitted no later than September 11, 2020. Find detailed information regarding proposal submissions here.


---


During these troubling times when people find themselves divided by politics, race, culture and identity, it's a good time to focus on common values like fairness, equality, liberty and justice that bind people together, according to AAVMC CEO Dr. Andrew T. Maccabe.

"We recognize racism as a public health issue," said Maccabe. "And as an organization that works to advance health, we are going to do more than just work to create diverse and inclusive environments within the ecosystem of academic veterinary medicine. We want to eradicate racism."

The AAVMC has solicited ideas from Assembly representatives about how academic veterinary medicine can promote civil rights, social justice and antiracism. The responses included a series of suggestions and reference websites that are organized on the basis of Leadership, Listening and Learning, Teaching and Outreach.

The AAVMC is currently evaluating a number of the suggestions and ideas and considering how they might be introduced into AAVMC programming. Here is a summary of some of the responses and links to examples of activities underway at member institutions:

Leadership
Listening and Learning


Town Hall, listening sessions for students, faculty, staff (should have separate sessions for these groups)
Seek feedback from URVM community on how the college is and is not creating a welcoming environment
Implicit bias training, required for admissions committees and search committees (highest priority) and more broadly
Consider educational programs focused on the white community around white privilege, history of institutional racism, and antiracist behaviors
An Antiracist Reading List – Ibram X. Kendi
Resources for Racial Trauma – UC-Davis
Teaching
Outreach to under-served communities
---

The AAVMC has been working hard to promote equality, justice and opportunity for Black and other underrepresented minorities since the earliest days of its founding.

Records from the 1970's and 80's demonstrate efforts to increase Black enrollment at member institutions, and those efforts kicked into overdrive during the early 21st century when the AAVMC introduced its acclaimed DiVersityMatters program.

Under the guidance of Senior Director for Institutional Research and Diversity Dr. Lisa Greenhill, the AAVMC has created and introduced a series of innovative programs designed to create truly diverse and inclusive environments throughout academic veterinary medicine.

The AAVMC has developed a webpage which consolidates information about some of the many ways we are working to accomplish that, and we invite you to learn more about these programs.
---
Wellbeing and diversity & inclusion are intricately connected. Organizations cannot achieve the former without a sincere and pervasive commitment to the latter. The AAVMC has constructed a monograph titled "Integrating Racial and Multicultural Inclusion into Academic Wellbeing Initiatives."

Drawing upon a rich assortment of resources and years of experience as a thought-leader in this area, AAVMC Director for Wellbeing Makenzie Peterson outlines a number of conceptual areas for institutions to consider. Sections include "Whiteness in Wellbeing," "Cultural Appropriation and Wellbeing," "Racism in Medicine," and "Supports for Students of Color."

"Diversity, inclusion, and wellbeing are academic disciplines and there are models and frameworks that exist to help us interlock these crucial aspects together for our community's benefit," said Peterson.

She also describes a number of useful strategies that member institutions can use to enhance and shape institutional perspectives and climate, and has developed an "Intentional Organizational Wellbeing Efforts Assessment Tool" for AAVMC members to use.


---

The AAVMC's 2020 Primary Care Veterinary Educators (PCVE) Symposium has been cancelled as a result of the COVID-19 pandemic. The meeting was originally scheduled to be presented October 1-4, 2020 at Oklahoma State University.

After fully considering the situation, PCVE leaders unanimously determined that the in-person would be cancelled in the interests of public safety, and decided against attempting to organize a virtual meeting. Planning is now focused on producing a live conference in 2021 at Oklahoma State University.

We acknowledge our generous sponsors of the 2019 event: Boehringer Ingelheim, IDEXX, Hill's Pet Nutrition, and the Stanton Foundation, and are working on ways to continue our valuable engagements with them over the next year.

The PCVE community has been meeting on an organized basis through frequent Zoom meetings and is considering strategies for more fully utilizing the AAVMC's new Connect system to promote increased PCVE engagement and activity.

The PCVE works to enhance primary care programs at colleges of veterinary medicine, develop exceptional primary care educators, prepare career-ready veterinarians, and create opportunities for collaboration between primary care veterinary educators and the profession.

In January 2013, the PCVE officially became a part of the AAVMC and now operates as a subcommittee of the AAVMC's Academic Affairs Committee.
---


The COVID-19 pandemic has changed just about everything in the world we live in. But it apparently hasn't diminished the number of people seeking to become a veterinarian, according to preliminary data released by the Office of Admissions and Recruitment.

As of the beginning of July, the VMCAS system had 13,320 prospective applicants registered in the system and engaged in the process of submitting an application.

That compares favorably with the total applicant pool of 11,911 logged at the end of the 2019 application cycle.

That means with more than two months remaining until the 2020 VMCAS application deadline, the number of people registered in the system already exceeds the total number in the applicant pool last year by seven percent, according to Director of Admissions and Recruitment Diana Dabdub.

There are a couple of factors affecting this phenomena. First, VMCAS opened In January this year. That was done to provide students with more time to prepare and submit their applications.

Also, it's important to remember that the 12,797 students in the system reflect that they are in the process of filing an application; they are not yet actual applicants.

Dabdub says the AAVMC is working with Liaison International on a proactive communications campaign to assist those registrants with the process and nurture them toward completing the application process.
---
Fostering and sustaining a robust pipeline of future scholars and academic leaders for academic veterinary medicine is one of five major goals established in the AAVMC's new strategic plan.

Providing professional development opportunities has been a priority for the AAVMC since its inception. But the new plan envisions a complement of programs that are more sophisticated and useful than ever before, one that ensures a diversity of opportunity and eliminates redundancies.

In order to do that, the AAVMC commissioned a study designed to assess the current operating environment for faculty, academic staff and administrators, probing areas like career satisfaction and perceptions of existing professional development opportunities.

The AAVMC collaborated with the Academy for Academic Leadership (AAL) on the work, an organization that also worked with the AAVMC during the last time they conducted an assessment like this, which was in 2009. James W. Lloyd, DVM, PhD, Senior Consultant of Animal Health Economics and Dean Emeritus of the University of Florida College of Veterinary Medicine served as primary author.

Over 700 people representing professionals in 39 different institutions in nine countries responded to the study.

Career satisfaction was found to be high, with almost 90% indicating they were either satisfied or very satisfied with their job. The study suggests the highest interest in professional development programming that addresses teaching and leadership, with interest also expressed in research, administration and other areas.

Authors besides Lloyd include Caroline A. Cantner, VMD, AAVMC Director for Professional Development; Vanessa Mariani, MBA, former AAVMC Director of Strategic Initiatives; Lisa M. Greenhill, MPA, EdD, AAVMC Senior Director for Institutional Research and Diversity; N. Karl Haden, President of AAL; Felicia Tucker-Lively, PhD, MPH, AAL Vice-President; and H. Michael Chaddock, DVM, EML, former AAVMC Deputy Director.


---


For years, the AAVMC has published a printed version of the Veterinary Medical School Admissions Requirements (VMSAR). This information-packed publication provides prospective veterinary medical students and pre-health/pre-vet advisors with information about requirements for entry into veterinary school as well as AAVMC member institutions.

AAVMC is moving the VMSAR to an online directory that will enable prospective students to browse, search, sort, and compare information about U.S., Canadian, and international veterinary medical schools.

The new digital directory will provide applicants and advisors with easier access to information and function as a more useful tool in helping applicants best prepare themselves for success and make the best decisions about pursuing their professional education, according to AAVMC Director of Admissions and Recruitment Diana Dabdub.

The online directory will have a clean, user-friendly look and feel, and include easy navigation and filtering features that will enable applicants and pre-health/pre-vet advisors to easily access a wealth of information on their desktop or mobile device.

The on-line directory will also have more timely and accurate information since it can be updated in real time, as opposed to a printed anthology produced on an annual basis.


---


AAVMC CEO Dr. Andrew T. Maccabe recently joined Congressional Veterinary Medicine Caucus Co-leaders Ted Yoho (R-Florida) and Kurt Schrader (D-Oregon) on a video conference focused on the importance of passing HR3771, the Advancing Emergency Preparedness Through One Health Act.

Organized by Adtalem Global Education and moderated by Adtalem CEO Lisa Wardell, the event also featured Dr. Sean Callanan, dean of the Ross University College of Veterinary Medicine.

Discussions focused on the wisdom of taking a One Health approach to protecting public health in a complex world where zoonotic infectious diseases present an ever-greater threat to human-kind. Guests also discussed the importance of passing the bill, which will forge efficiency in the federal government by mandating channels of collaboration between different secretariats engaged in health, national security and agriculture.

Maccabe predicted the COVID-19 global pandemic will be a defining event for this generation of health professions students. It will affect their educational experience, their clinical training, their entry into the job market, and their career choices.

"Collaborating in multidisciplinary teams, using a One Health approach, will forge interprofessional bonds among this cohort of students like no other in history," he said. "It will also give them the opportunity to save lives and contribute in a meaningful way to meeting the greatest public health challenge we have faced in more than a century."

Maccabe discussed the value of interprofessional education and taking a unified approach to healthcare. He said that health care delivery has become increasingly fractured as the depth of knowledge and specialization increased over time, and that has inevitably led to "silos."

But at some point, he said, after a period of specialization, we need to reintegrate these separate disciplines into a coherent whole in order to maximize the impact of health care.

Health professions educators have long recognized the value of interprofessional education, and the AAVMC is working with a number of groups like FASHP and IUPEC to foster that approach.

Maccabe said there is substantial evidence that health outcomes are improved
when health care providers work together in teams
when individual patient care is integrated with community-based health care
when human health, animal health and environmental health are recognized as being inextricably linked.
Those interested in watching the discussion may view it by clicking here.
---
The AAVMC is playing a major role in the effort to mitigate the growing antimicrobial resistance (AMR) problem and is encouraging member institution Veterinary Teaching Hospitals to participate in a research project at the University of Minnesota designed to gather data on antimicrobial use in small animal practice.

By understanding how antibiotics are selected and used in dogs and cats, the study seeks to better understand how the prescriptive use of antibiotics are influencing the antibiotic resistance problem and improve protocols for their proper stewardship.

Data from a single day of clinical practice will be collected in 2020. Data collected will include patient signalment, reason for visit and chief complaint, diagnostic tests and imaging conducted (if any), and antibiotics prescribed (if any).

The total commitment for the year-long participation is estimated to be around 10 hours, but will vary based on patient caseload. Participants will be provided with all information needed to collect the data.

Aggregated summary results will be made public, and individual clinics will have access to an online toolkit of antimicrobial stewardship resources. See the website for additional information.

For more information, contact Emma Leof, Program Manager and Epidemiologist, University of Minnesota, at cavsnet@umn.edu or 612-301-3274.
---
Nominations are being accepted for enrollment in the AAVMC's 2020-21 Leadership Academy through August 2 and several slots remain available, according to AAVMC Director for Professional Development Dr. Caroline Cantner.

Because of the global pandemic, the AAVMC is transitioning the Leadership Academy from a series of three in-person sessions to online programming followed by an in-person capstone experience in March 2021.

Online programming will focus on small group workshops and networking and will include the full breadth of content provided during the in-person sessions. The in-person capstone session will be held March 1-3, 2021 in Washington, D.C. immediately prior to the start of the AAVMC Annual Conference.

For more information on details of the program, click here or email Dr. Cantner at ccantner@aavmc.org.
---
In the News
Study Examines Human-to-Animal Transmission of SARS-CoV-2
dvm360

Mizzou to Test Dog Bone Cancer Therapy on Human Brain Cancer
Joplin Globe

Zoetis, AAVMC Award 315 Veterinary Student Scholarships
dvm360

APLU and AAVMC Form Gene Editing Task Force
Animal Science

Some New Yorkers Had Coronavirus Antibodies in February, Study Shows
Wall Street Journal (paywall)

How Thoroughbreds Really Got Their Speed
The Times UK (paywall)

Texas Veterinary School Takes Shape
Drovers

A Crippling Situation
Lewiston Tribune

Auburn College of Veterinary Medicine Partners with Humane Genomics Inc. on COVID-19 Vaccine Development
Yellowhammer News

UC Davis Veterinary Genetics Laboratory Launches New Website, DNA Tests
The Canine Chronicle

Group Testing Could Screen Entire US, Research Suggests
MedicalXpress

Gov. Kim Reynolds Signs Bill Aimed at Keeping Veterinarians in Rural Iowa
CBS2 Iowa
Ohio State Researchers Developing 'Breathalyzer' for COVID-19
Medical Design


Two Irish COVID-19 Research Projects Receive Major Scientific Funding
Syncni
UF Researchers Study Whether Approved Drugs Can Block COVID-19
News4JAX

New App Offers Remote Access to Veterinary Behavior Specialists
dvm360
Typhoid's Relative May be Key to Curing Disease
Technology.org
The 1918 Flu Pandemic can Help Mitigate the Spread of COVID-19
Medical News
Gene Editing Task Force Formed
Feedstuffs
Veterinarians Talk Racial Discrimination
JAVMA News
Scientists Move Closer to Creating Vaccine for Brachyspira
Farms.com
How to Survive Your First Year of Veterinary School
dvm360
---
From Our Members
COVID-19 Detection Project Offers Student Team Chance to Put Science into Action
University of Missouri
New Penn Survey Points to Food Insecurity – Not the 'Quarantine 15' – as Real Pandemic Concern
Penn Vet
New Podcast Addresses UC Davis Response to Pandemic
UC Davis
A Compound Unlike Any Other
Washington State
Glowing Dye May Aid in Eliminating Cancer
Penn Vet
New Test Offers Clarity for Couples Struggling to Conceive
Cornell
Veterinary Researcher Demonstrates how Additives Can Help Mitigate Risk of African Swine Fever Transmission Through Feed
Kansas State
Can a Human Drug Stop Life-Threatening Bleeding in Dogs with Traumatic Injuries?
Tufts University
---
People in Motion
Dr. Doug Freeman has stepped down as Dean at Western College of Veterinary Medicine at the University of Saskatchewan. Dr. Gillian Muir is now Acting Dean.

Dr. Dan Givens, formerly of Auburn University, became Dean of the Virginia-Maryland College of Veterinary Medicine effective June 1, replacing Interim Dean Gregory Daniels.

Dr. Holly Bender is now the Interim Associate Dean of Academic Programs at the University of Arizona College of Veterinary Medicine.
---
"Like" us on Facebook or follow us on Twitter: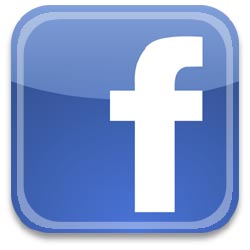 ---