Discrimination is a public health issue, and every sector of society has a role to play in finding a cure. Here's what we're doing …
The AAVMC has been a champion of equality since its inception. Explore some of the links below that detail some of our many programs in diversity and inclusion and glimpses of some of the successes we have achieved over the years.
Diversity and Inclusion on Air
On this special episode of Diversity and Inclusion on Air, Drs. Cara Williams, Tyra Davis, Tierra Price and Michael Blackwell sit down to talk about being Black and being veterinarians. They share personal and sometimes painful experiences and realities and how they cope with racism. In the end, they are hopeful that this moment in our history leads to meaningful change.
Map of CVM's and Minority Serving Institutions
In an effort to promote recruitment, collaboration, and increased access and opportunity for underrepresented students, AAVMC has created the interactive map above featuring locations of colleges of veterinary medicine and Minority Serving Institutions (MSIs). 
The visualization shows existing relationships between colleges of veterinary medicine and MSIs, as well as the numerous MSI institutions where colleges, veterinary organizations and individual veterinary professionals can foster relationships that strengthen pathways to careers in veterinary medicine for underrepresented students.
You may also view a full-page version of the map.
Some Important Data …
Thanks to a deep commitment on the part of the AAVMC and its member institutions to increase diversity and inclusion in academic veterinary medicine, substantial progress has been made in increasing the level of underrepresented minority populations seeking careers in veterinary medicine.
Organizational Assessment Tools
These organizational and meeting assessment tools can help you improve your culture and your conferences.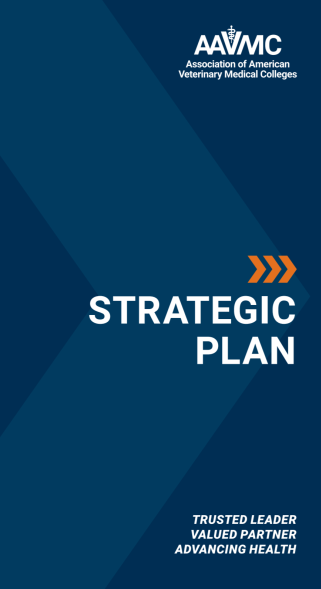 Diversity and Inclusion are part of our core values.
Diversity: We embrace the fundamental virtue and strength of diversity in every dimension.
Inclusion: We affirm the dignity and equity of all people and view collaboration as the cornerstone of successful relationships.
Diversity and Inclusion are part of our strategic goals.
Identify, inspire and recruit qualified and diverse applicants who will serve as the future veterinary medical workforce.
FASHP Statements
FASHP Statements Most members of the Federation of Associations of the Health Professions (FASHP) have issued a statement denouncing racism and affirming their positions on diversity and inclusion, according to CEO Dr. Andrew T. Maccabe, who is also president of FASHP. Click here to view excerpts of statements from other FASHP organizations.