Advocating for Academic Veterinary Medicine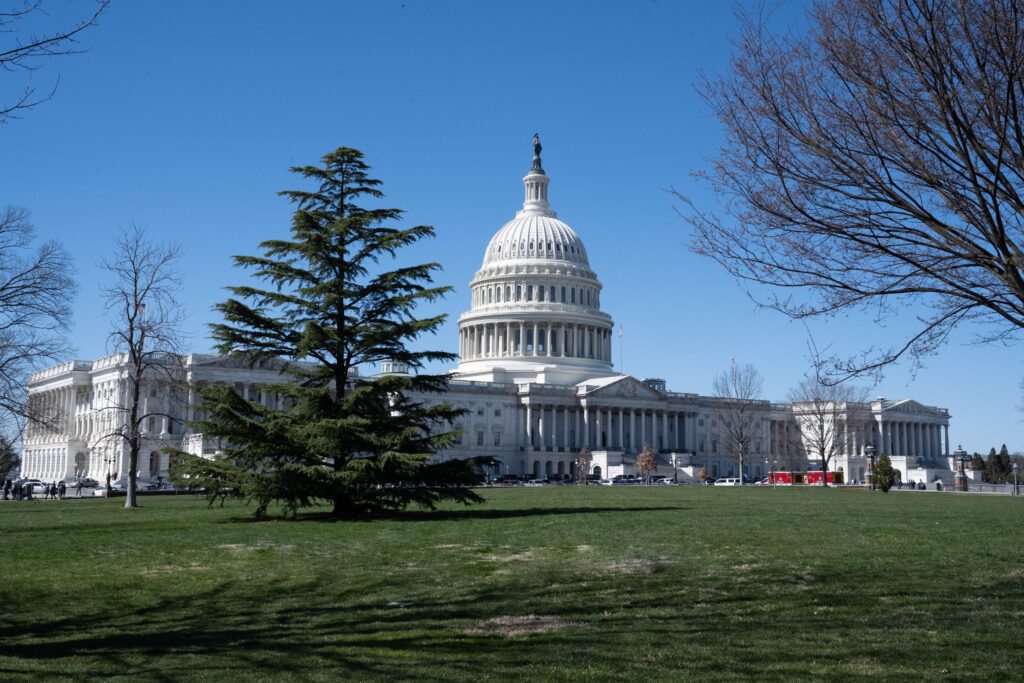 The Governmental Affairs program works to secure resources in support of academic veterinary medicine. This includes informing and influencing policymakers and their staff on important issues that affect veterinary medicine's impact on public health, including biomedical research, agriculture, and animal welfare, as well as both direct and indirect support for colleges of veterinary medicine.
---
A Sustained and Collaborative Effort
Working closely with the government relations officers who serve our members, we monitor, review, and respond to federal legislation or regulations that affect veterinary medical education. This includes maintaining a continuous presence on Capitol Hill to inform decision-makers and the public about the critical role that veterinary medical education plays. It contributes to society's overall quality of life by educating veterinarians who advance medical knowledge, helping to recognize and prevent the spread of diseases and pathogens, and protecting our nation's food supply.
We reach out to all branches of government to encourage the development of policies that will benefit veterinary medical education and to explain the many ways in which such support will also enhance animal and public health.
With input from our Advocacy Committee, the governmental affairs program identifies and addresses critical issues in veterinary medical education, such as the need for increased diversity and the too-burdensome debt load often carried by graduates. Our work includes supporting initiatives designed to encourage a wider spectrum of students, to reduce veterinary medical student debt through public and private support and loan-forgiveness programs, and to recognize the contributions that veterinarians make to our public health system.
Finally, we work to keep the importance of veterinary medical education in the public's eye through media outreach, public events and Hill briefings that highlight the crucial role that academic veterinary medicine plays in advancing society's well-being.
---
AAVMC Advocacy Day & Legislative Agenda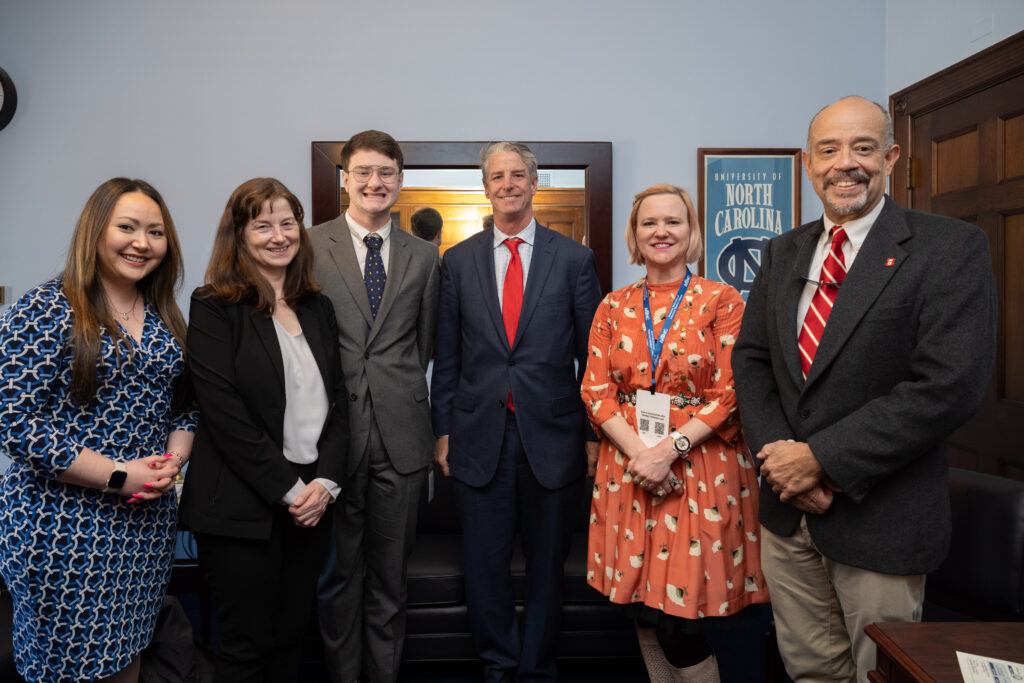 Advocacy Day Priorities:
The AAVMC periodically produces summaries that detail legislative priorities during Advocacy Day. Please click below to review samples of those documents.
2022 Advocacy Day Priorities
2021 Advocacy Day Priorities
2020 Advocacy Day Priorities
2019 Advocacy Day Priorities
Legislative Agenda:
Legislative Agenda for 118th Congress (2023-2024)
---
Newsletters & Advocacy Letters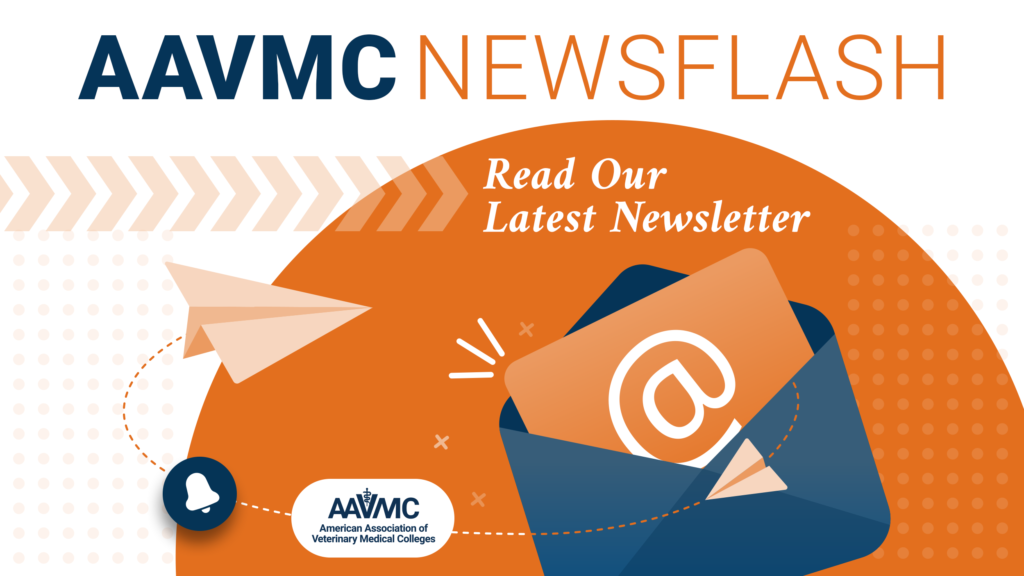 AAVMC Advocacy Newsletter – The Advocate
Our most recent editions of The Advocate are linked below. To view the full newsletter archive and access all past editions, click here. If you would like to subscribe to The Advocate, click here.
AAVMC Advocacy Letters
The AAVMC's governmental affairs department frequently collaborates with partner organizations to inform Congressional and executive branch leaders about important legislation. See some letters here.
---
Legislative Briefings
The AAVMC regularly conducts legislative briefings for Capitol Hill Congressional members and staff, often working in conjunction with the American Veterinary Medical Association (AVMA). The briefings feature leading scientists who discuss the role veterinary medicine plays in helping address threats posed by infectious diseases, antimicrobial resistance, the need for increased federal support for biomedical research, and other important topics.
Member Institution Economic Impact Information
A number of AAVMC member institutions have developed infographics and other materials which demonstrate the critical role academic veterinary medicine plays in agricultural productivity, public health, and economic development in the states they serve.
---
Institutional Advocacy Materials
The Ohio State University College of Veterinary Medicine
Oklahoma State University College of Veterinary Medicine
Purdue University College of Veterinary Medicine
University of Michigan College of Veterinary Medicine
University of Pennsylvania School of Veterinary Medicine
Cummings School of Veterinary Medicine at Tufts University
---
Veterinary Medicine Caucus
The AAVMC works with a bipartisan Veterinary Medicine Caucus in the U.S. House of Representatives. Formed in March 2013, the caucus aims to increase awareness of the importance of veterinary medicine to research, public health, animal health and welfare, food safety, and our overall economy. The caucus is led by Rep. Kurt Schrader (D-OR) and U.S. Rep. Ted Yoho (R-FL), who are both veterinarians. The congressmen continue to invite fellow representatives to join the caucus, and the caucus continues to underscore the critical role the veterinary medical profession plays in a healthy society. See a list of caucus members and learn more.